Shredded paper activity
Shredded paper activity
Posted by Mena Amnour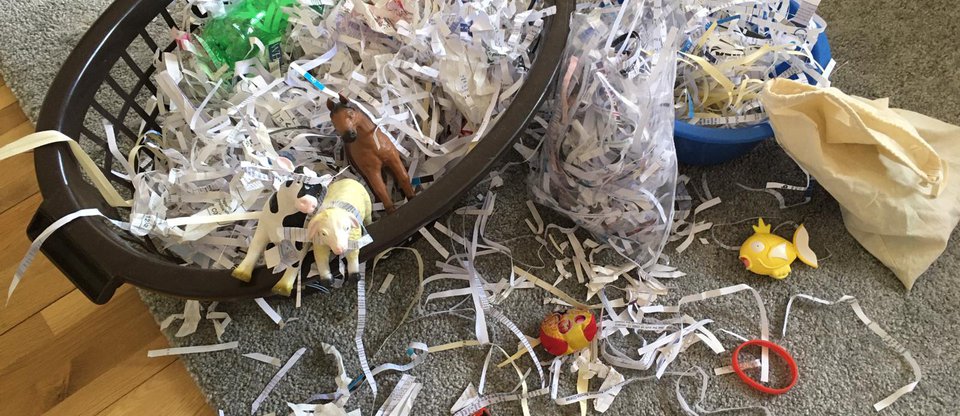 Shredded paper activity is a fun way to use up any recycled paper at home. Suitable for all ages it's a fantastic sensory activity. It's free to make and can be done in the comfort of our homes.
You can fill up wash baskets, cloth bags and large plastic bowls with shredded paper and hide things for children to find. You can hide toys that are age-appropriate and safe to find. For babies, you can hide soft toys, interest bottles, teething rings, animals, balls. For older children, you hide some of their favourite toys such as cars, little toy characters, balls, etc.
Sensory activities are not only fun but contribute to a child's development. Areas such as communication, hand-eye coordination, fine motor skills and most importantly spending time and having the attention of the carer.
Remember, the activity doesn't have to be perfect, but it has to be FUN!!!
Posted by Ana Ramirez Mourraille on 2 Apr, 2021