What we do
About Us
Parents and Communities Together (PACT) is a community-led social support project, set up by Citizens UK, to support and empower parents in order to improve the health and development outcomes for young children in Walworth and Camberwell.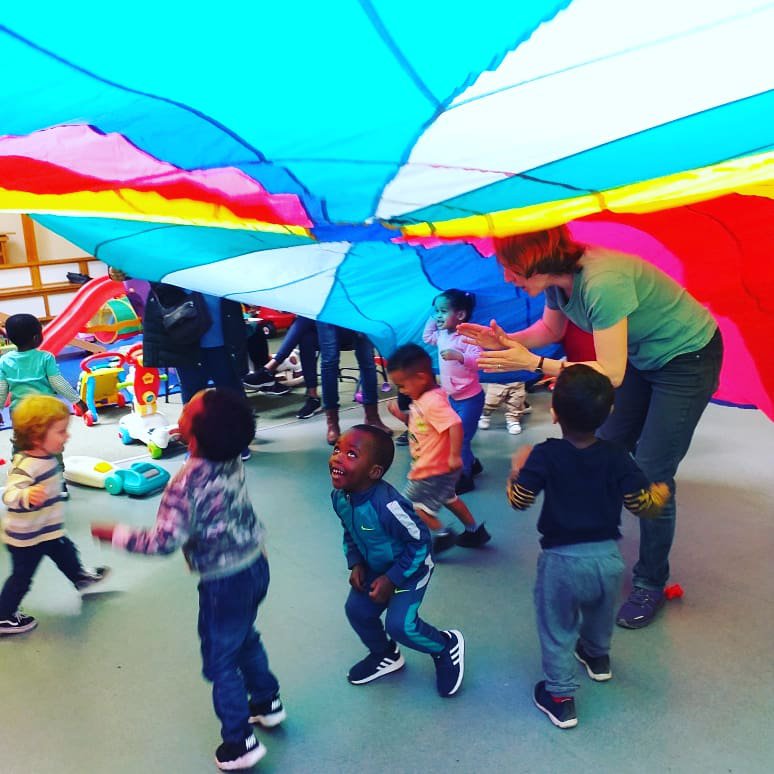 The project adopts a community organising approach to promote early years development; combat isolation; support physical and mental health, particularly maternal mental health; and break down any barriers that stop families from accessing health and social services. We run a variety of weekly workshops that provide a fun space for kids to play and a safe environment for parents to build a network of support and share their experiences.
By providing a reliable human connection, we help to engage a number of hard-to-reach communities who don't normally access health and social services in Southwark. PACT has proven that by using community organising methods we are able to have a significant impact, a recent evaluation of our work by the Institute of Psychology, Psychiatry and Neuroscience at King's College London found that 40% of the mothers who came to our Mumspace group were at the threshold of getting some form of mental health intervention, but after 6 months 68% had fully recovered. The project started in Southwark but has since expanded to Leeds, North Tyneside and Lewisham.
PACT Vision:
Confident and resilient community of parents who can give their children the best start in life whatever their circumstances.
PACT Mission:
To build a community led by parents and local partners, to enable families with children under 5's to thrive.
Our Vision and Mission are underpinned by the values of CUK:
Relational - we put trusting relationships at the heart of everything we do.
Integrity - we act with integrity towards each other, the organisation, and ourselves.
Kindness - we are kind to each other and to ourselves.
Solidarity - we support each other and stand together in all we do.
Courage - we are bold, radical, and take risks.
Inclusion - we ensure that everyone has the opportunity to participate fully in the life of the organisation.
Inclusion Statement
We are an equal opportunities organisation. No volunteer, staff member or member of the community should receive less favourable treatment on the grounds of race, colour, nationality, ethnic or national origin, gender, marital status or caring responsibility, sexual orientation, age, physical, sensory or learning disability, mental health, political or religious beliefs, class, HIV status, or employment status.
If you witness any behaviours where you feel someone is being treated less favourably or excluded, then please inform our staff so that we can take appropriate action.