PACT parent's lead an amazing community organising evening!
PACT parent's lead an amazing community organising evening!
Posted by Wilhelmina Perry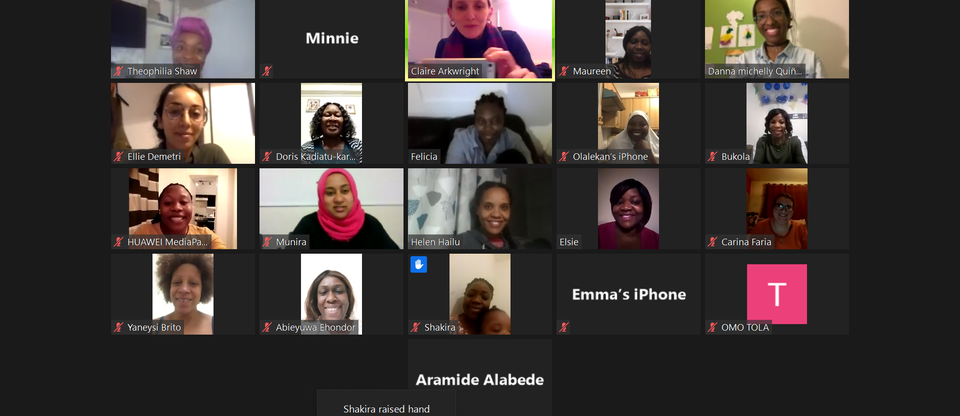 Carina's Journey
I became involved with PACT through going to MumSpace. At first, I was very quiet and not able to trust people easily.  Being around strong women helped me believe in myself, I made new friends and it got me out of my shell and gave me the push to try new things. I wanted to make a difference and getting more involved with PACT helped, especially doing the community leadership course.
It opened my eyes to the possibility of making a difference to others and I learnt new things about myself and my community. I found a deeper passion for helping others and found a new purpose for myself. This has made me more interested in what is going on around me and my community also gave me hope to help. Becoming a community leader and being involved in the many campaigns has given me confidence and a way to make a difference small or big. 
Abieyuwa's Journey
Hello everyone, my name is Abieyuwa and I am a mum of 4 children. I joined Mumspace, PACT and Citizens Uk six years ago. Looking back at my journey so far I have developed from just been a regular mum who takes her young children to playgroup to a leader in my community. I have gone through a lot of training, doing listening campaigns, leadership awards, planning committees and chairing meetings even with leaders of our councils.
All these were possible because  PACT gave me that space to develop and excel. A community organiser spotted me and supported me through various training. I want to encourage us by saying please don't limit yourself and also know there is a lot to gain in improving yourself when you look beyond just being a mum as we have got to develop our inner self.
Elsie's Journey
Hello everyone. I'm Elsie. My journey at PACT has been transformational. There has been a massive transformation in my personality. I went from being shy to confident and outspoken. I'm loving every bit of my transformation. It's been a positive change. Getting involved in different campaigns about issues affecting people within the community so that action can be taken in order to overcome social injustice makes me feel really good. I am not there yet. I'm still a work in progress. 
If you don't speak up, no one will know you are struggling with issues. It is action that leads to change. Having a child should be a motivation to get involved in issues that we all care about. Remember, getting involved in these issues and being part of the solution will make your children and your neighbours benefit from your hard work in the future. 
When asked what gives community strength to endure and bring about change, Elsie said 'Love keeps me strong, love for my daughter and love for my friends. Respect keeps communities strong, respect binds communities together and binds PACT together.'
If you would like to hear more about their community organising work get involved do get in touch with a member of PACT staff. 
Posted by Ana Ramirez Mourraille on 26 Nov, 2020