Looking for a book to read? PACT's writing group share some of their favourite stories
Looking for a book to read? PACT's writing group share some of their favourite stories
Posted by Wilhelmina Perry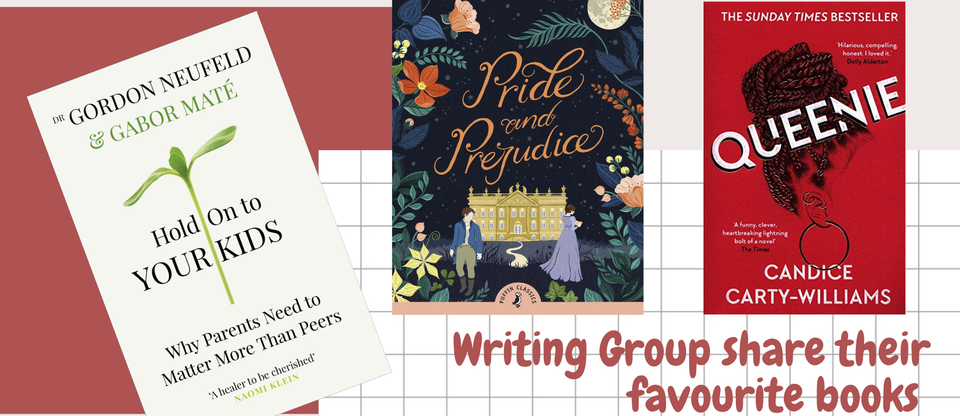 PACT's Book Reviews
Hold On to Your Kids: Why Parents Need to Matter More Than Peers
Book by Gabor Maté and Gordon Neufeld
Review by Helen
In the society we live in, children are pressured by their peers to act cool. They look for a sense of direction from their peers. Authors Dr Gabor Mate and Gordon Neufeld argue that this is not how it is meant to be naturally. Children need to take direction and be able to create their identity through the guidance of their parents. And this book explains that this is only possible through attachment parenting. The book explains deeply how peer orientation is damaging family unity and explains ways on how parents can resolve that.
I bought this book after listening to a couple of interviews with Dr Gabor Mate on YouTube. I was very impressed by his outlook on raising kids. As a mother, I am always doubting myself on every decision I make involving my kids, especially when it comes to implementing the no social media rule. This book is a reassurance that limiting this kind of exposures to our kids is best in a long term.
I would highly recommend this book to parents with teenager children and those who work with teenagers. The only downside of the book is that it is lengthy and slightly repetitive.
Read a FREE preview of chapter one
Wuthering Heights
by Emily Bronte
Review by Carina
I always liked reading as it was a nice escape from the boring day to day life of a teen. However, I really began to love literacy when I had to read Wuthering Heights by Emily Bronte. It is one of my favourite books because its full of misfits, at least what society deems as misfits. Instead of pretty words its full of dark emotions that the characters try their best to push away societal norms. The setting sounds perfect to show how outcasted and isolated the people are.
Are people born evil or created? Emily shows this struggle and there's an inner battle in me; should I like Heathcliff or not? Even though I've seen reviews stating Heathcliff and Cathy were monstrous, I don't see it like that, they were just imperfect human beings.
Reading this led me to novels by Jane Austen, she is definitely my all-time favourite author! I love ALL her novels which I've read and seen all the adaptation on film. Similarly to Emily Bronte, they both push societal norms and show a different perspective. Austen's characters are strong, especially the females who live independently in a time where marriage was a necessity.
Available on Amazon
Recommended Books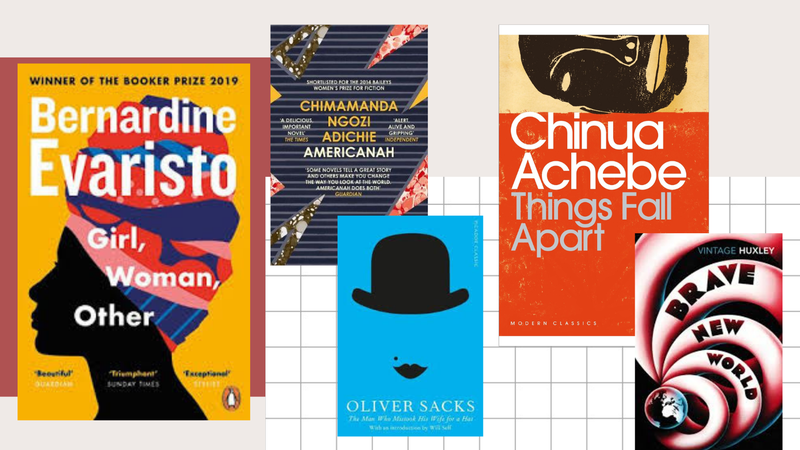 Girl, Woman, Other, by Bernardine Evaristo
Girl, Woman, Other follows the lives and struggles of twelve very different characters. Mostly women, black and British, they tell the stories of their families, friends and lovers, across the country and through the years. Joyfully polyphonic and vibrantly contemporary, this is a gloriously new kind of history, a novel of our times: celebratory, ever-dynamic and utterly irresistible.

Americanah, by Chimamanda Ngozi Adichie
Addressing issues of race and dislocation, Adichie's bold and expansive novel functions perfectly as both a love story and a powerful political statement about the human cost of military conflict.  

Honourable Mentions
Dreams of my Father, by Barack Obama

Brave New World, by Aldous Huxley

Things Fall Apart by Chinua Achebe is one of the most incredible books I've ever read but super intense!

Summer, Autumn, Winter, Spring- quartet by Ali Smith

The Gift by Edith Eger. Especially good for MH

The man who mistook his wife for a Hat, by Oliver Sacks
Read books online for FREE: 
Join your local library
Download the Borrow Box App:
If you are registered at your local library, you can access their online library through the Borrow Box app. Simply download the App and follow the simple instructions and you can read all your library's online catalogue on your phone!
Read books online for FREE
Project Gutenberg is an online library of over 60,000 free e-books and audiobooks. Follow the link below, you can read the books online or download them onto your phone, tablet or computer.
Posted by Ana Ramirez Mourraille on 5 Apr, 2021