Family Food Club Online 27th April 2020
Family Food Club Online 27th April 2020
Posted by Layla Meerloo
Today we tried out a really easy pasta salad, the children really enjoyed making it and eating it too!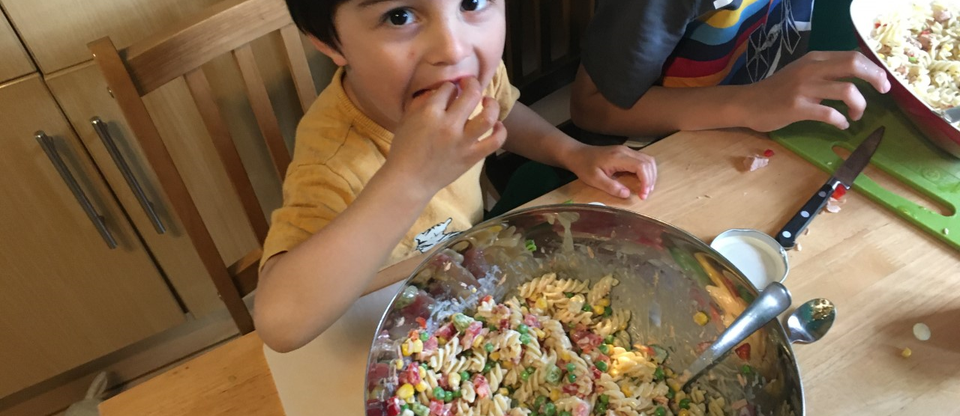 This recipe is really flexible so you can adapted to whatever you can find in your kitchen, you don't even need to have pasta!
When you're preparing a meal children can do the following: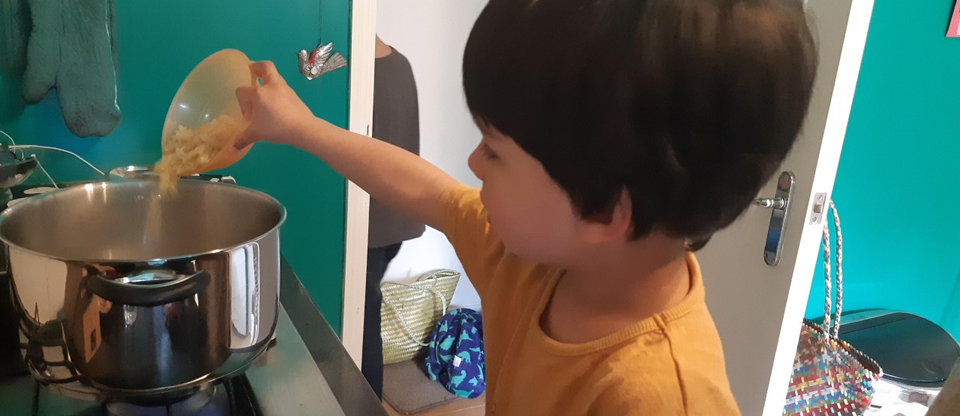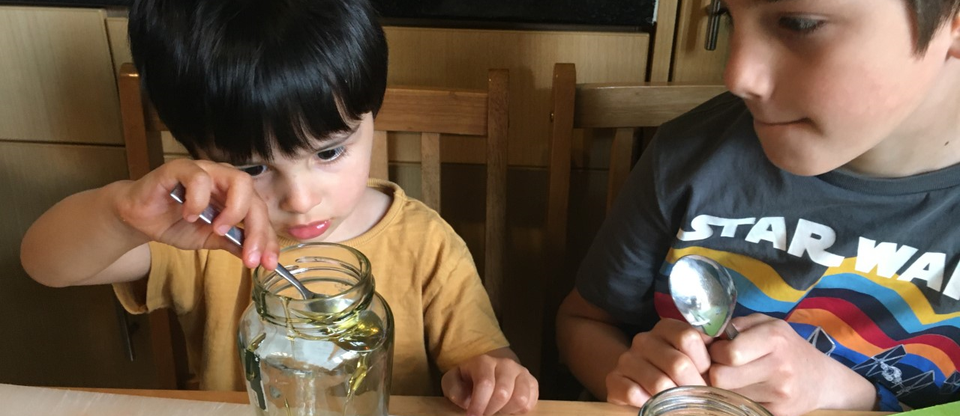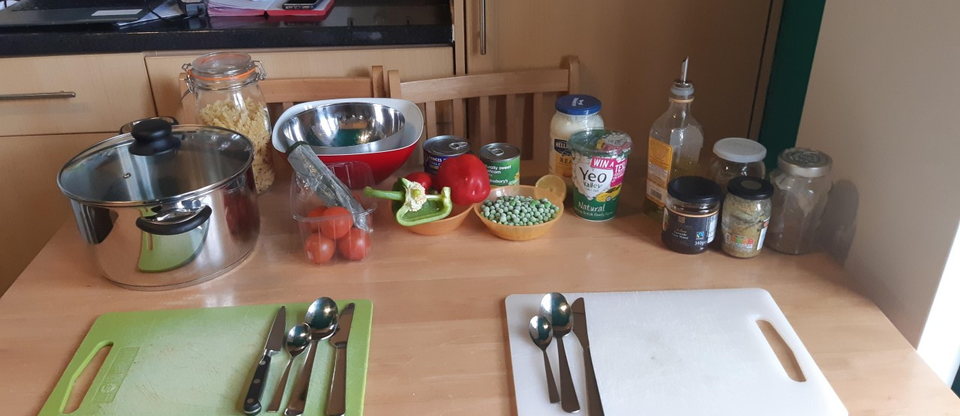 Ingredients
Swap: any kind of bread, crackers, rice
2 cups of vegetables, approximately, this can be: sweetcorn, peppers, tomatoes, peas, cucumber, broccoli ANYTHING you like that is fresh, frozen or tinned!
1 or 2 tins tuna
Swap: cheese, boiled egg, other tinned fish, cooked chicken, ham
Dressing
1.5 tablespoon olive oil
1 teaspoon honey
1/2 teaspoon dried mixed herbs (or oregano)
1/4 teaspoon French mustard
Option 2:
2 tablespoons natural yogurt
1/2 lemon juice
2 tablespoons mayonnaise
Option 3:
A combination of any of the above ingredients plus: lemon, vinegar, pesto, salt, pepper, experiment with what you have in your cupboards!
Method:
Step 1
Cook Pasta in boiling water, drain, allow to cool
If you don't have pasta that's fine, you can accompany all of the other ingredients with bread, crackers or rice
Step 2
Prepare all of the vegetables that you will use, so chop, grate, cook... they should all be in small pieces and then add to the large bowl
We:
Drained the sweetcorn
Cooked  frozen peas in boiling water (it's easy to add any frozen vegetables to the water you're cooking the pasta in so you don't have to use two pans)
Chopped the peppers into small cubes
Drained the tuna
We added it all to the big bowl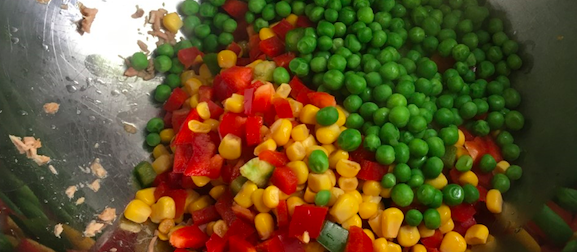 Step 3
Prepare the dressing in a small bowl or in a jar so you can mix it all together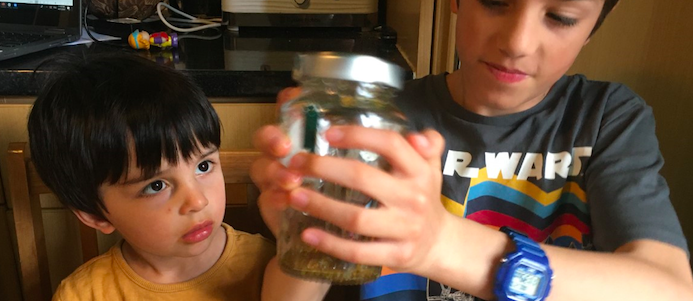 Step 4
Combine all the ingredients and add dressing and enjoy!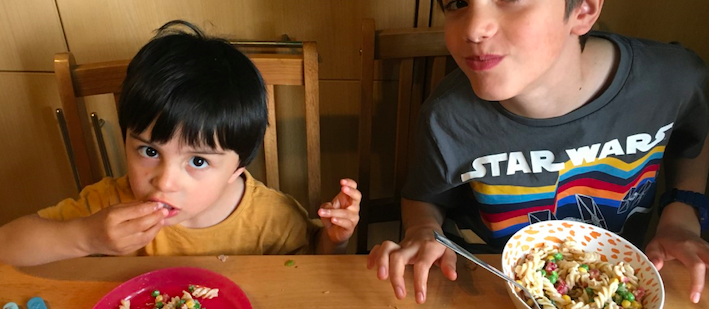 Posted by Ana Ramirez Mourraille on 2 Apr, 2021