Family Food Club Online 23rd October 2020
Family Food Club Online 23rd October 2020
Posted by Layla Meerloo
This week PACT grandma Clava taught us delicious Caribbean dishes to celebrate Black History Month at the Family Food Club.
Celebrating Black History Month with Jerk Chicken at Family Food Club
Jerk chicken is the first food that sprung to lots of PACT families' mind when we chatted about what food we would like to cook to celebrate Black History Month at the Family Food Club!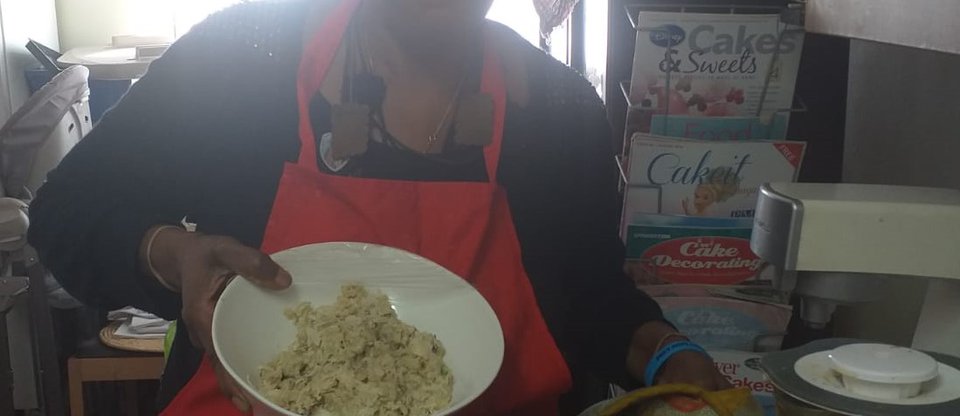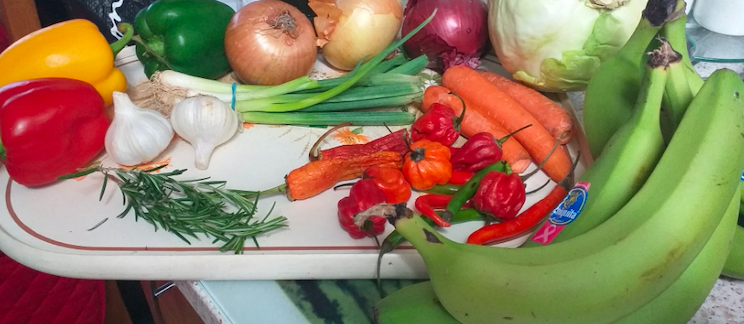 Clava is a PACT grandma who very kindly agreed to teach us not only jerk chicken but also Green Fig Salad, a favourite from her home St Lucia and some coleslaw on the side! Clava explained that all the Caribbean islands have their versions of jerk chicken, with their own names but essentially, it's always deliciously spicy and usually made on a BBQ. However, adapting to the rainy realities of the UK and no gardens means that people have learned to adapt!  
Years ago Clava used to bring back food from St Lucia for all of the flavours that she was missing (including mangos!), but now you can buy everything you need in Camberwell.
Normally you would make jerk chicken on the BBQ outside but people have to adapt to life in the UK often with no gardens and terrible weather!
Jerk chicken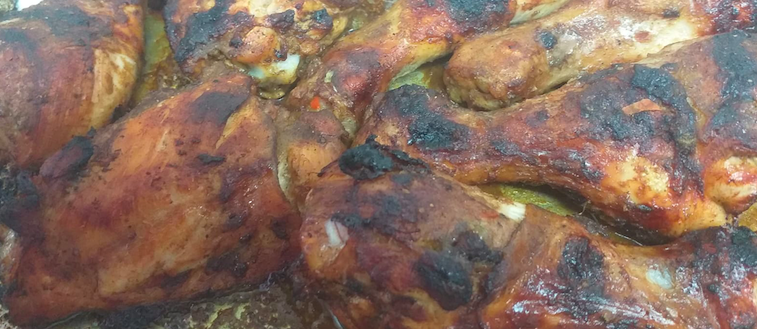 Ingredients:
4 tsp Ground allspice
6 Red chili peppers
4 tsp Ground black pepper
6 tsp Ground Cinnamon
3 Scotch bonnet peppers (to taste)
½ Red pepper
½ Green pepper
3 Bay leaves
2 Onions
2 Scallions/Spring onions
8 Garlic cloves (or whole head)
Oil or water
Sugar (for browning)
Chicken thighs/drumsticks (this recipe is enough marinade for about 8 pieces)
Method:
1- Roughly chop the peppers, chili, scotch bonnet, onions, scallions and peel the garlic cloves and place in a blender with the allspice, black pepper, cinnamon and pulse until combined
2- Add a little bit of water or oil as you pulse it, it's good for the mix to have texture and to be thick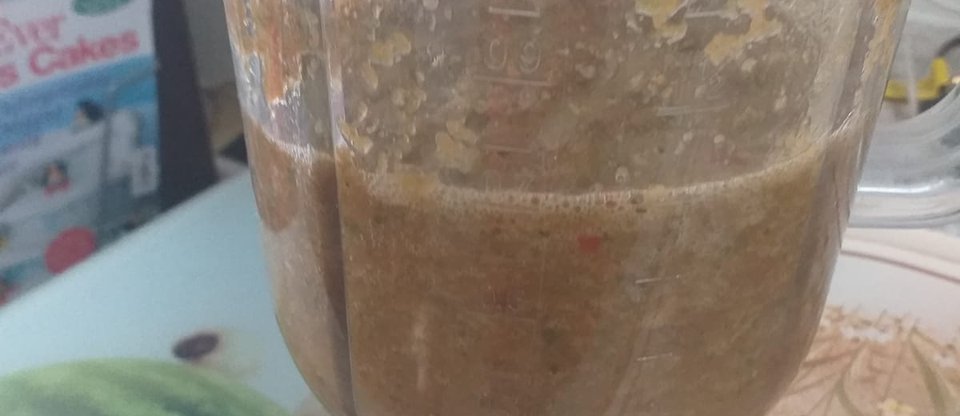 3- Cover your chicken well with the marinade mix and leave from 1hr – 1 night, the longer you leave it the stronger the flavor
4- Once it has marinated you can put it in the oven at 190/gas 5 for 30 -40 minutes until it is cooked through
Clava recommends browning the chicken before you put it in the oven:
Place a thin layer of sugar on a hot frying pan, when it starts going brown add a little bit of oil and seal each side of the chicken
Then place in the oven to finish cooking
Green Fig Salad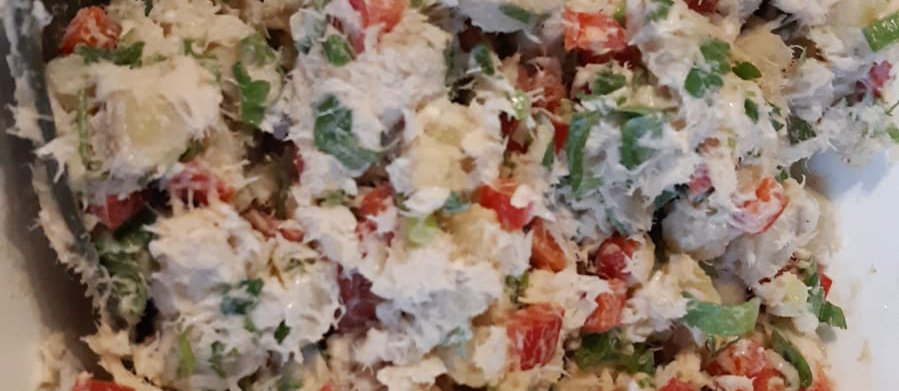 Ingredients:   
3/5 Green bananas (green figs!)
3 Scallions/Spring onions
1 Bell pepper (any colour)
Black/white pepper
1 Garlic clove
Cod fish/salted fish
Mayonnaise
Handful Parsley
Method:
1- Rinse the green bananas and cut of the top and bottom, cut them in half and then slice the skin lengthways (the skin stays on!)
2- Boil until the skin goes black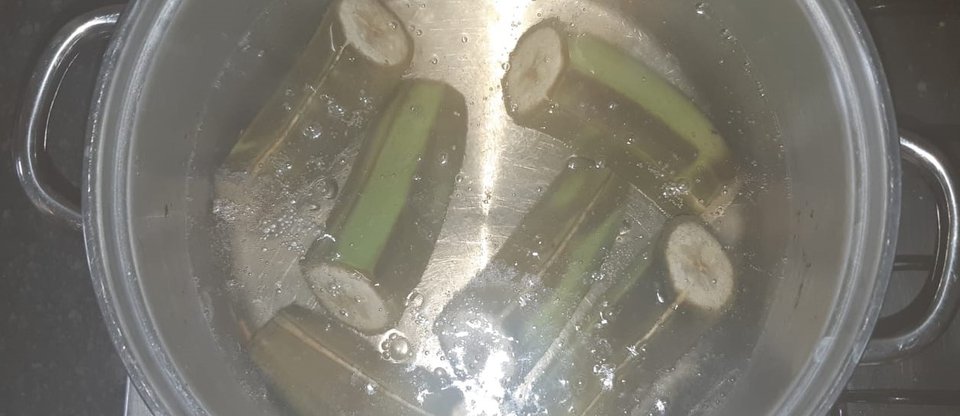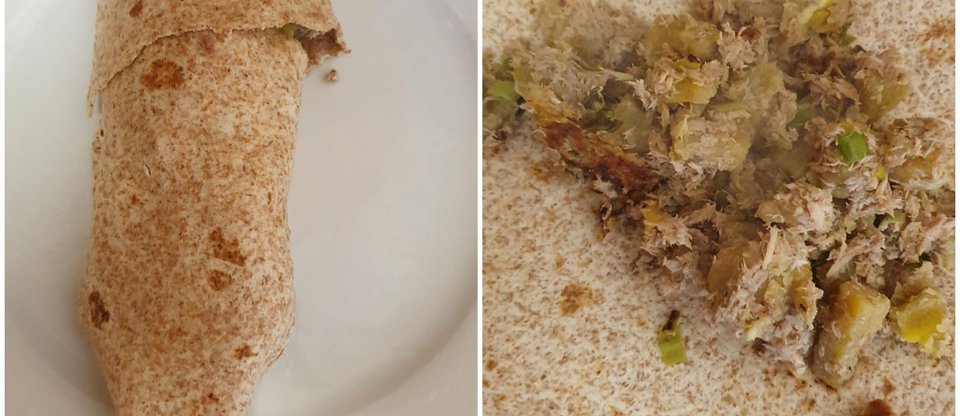 3- Once the green banana is cooked peel of the skin and chop it into small cubes
4- Prepare the salted fish/cod (or other fish) and flake it
5- Chop the scallions, pepper and parsley, grate or finely chop the garlic and add to a bowl with the green bananas, flaked fish, black/white pepper and add mayonnaise to combine.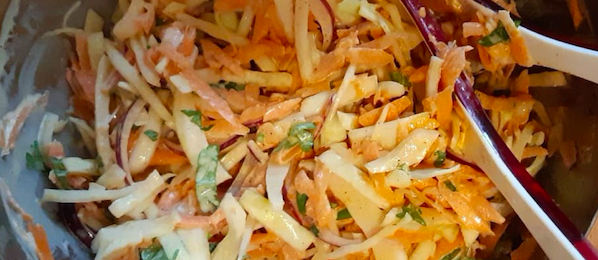 Posted by Ana Ramirez Mourraille on 23 Oct, 2020