Parent University
Parent University
UPCOMING COURSES
The next Parent University Antenatal Course is running from 4th - 17th May 2021 (3 sessions). The Parent University Postnatal Course will run from 24th May - 12th July 2021 (7 sessions). These courses may be run face-to-face or on Zoom and will run from 1-2.30pm. Please contact Kathryn on 07504 002138 or parent.university@citizensuk.org to enquire about joining
Parent University consists of an Antenatal Course for pregnant women and partners (3 sessions) and a Postnatal Course for parents with a baby under 6 months old (7 sessions)
Parent University is based in Southwark but residents of neighbouring boroughs may also join.
Topics include – Your Well-being, Labour & Birth, Feeding & Nutrition, Child Brain & Language Development, Sleep & Routines, Childhood Ailments, Play, Home Safety and much more! We work in partnership with midwives and health visitors who attend some of the sessions.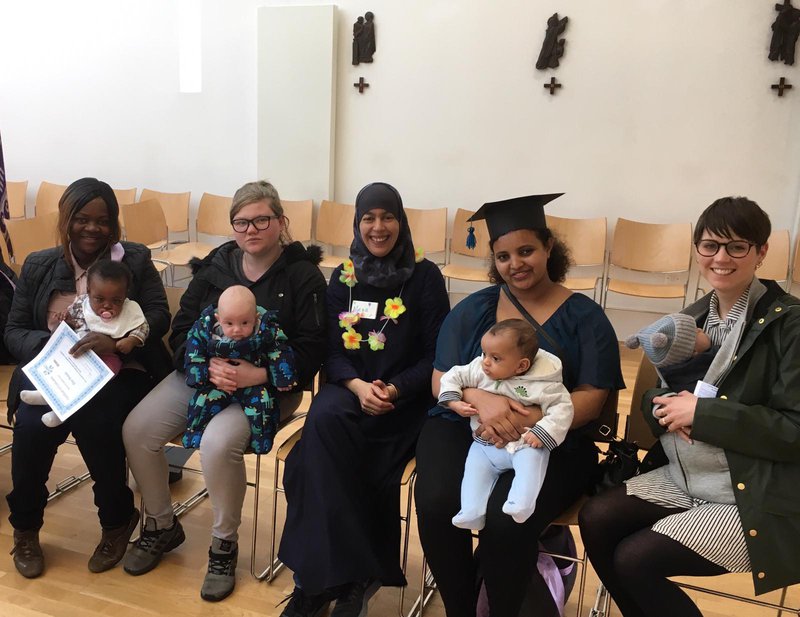 Connect with other parents, find out useful information, learn how to care for your baby and help them grow, develop and thrive. Also learn how to look after yourself as a parent and improve your well-being. Babies can play, interact with each and join in with the singing time at the end of each session.
Sessions are delivered by PACT staff, in partnership with local health professionals.
You will find a warm welcome, friendly atmosphere, lots of information and opportunity to discuss and ask questions.