DadSpace
DadSpace 
Currently, we are not running Dadspace but there are places available for Dads and their children in the local area that you can access.
DADS TIME
A time for dads and their children under 8, to play, to meet another dad, and share together. If you need more information send an email toinfo@lccmaxroach.co.uk or call 02077372472
DADDIES VOICES
Daddies Voices is a weekly forum to give fathers a safe and confidential space to discuss, explore, debate, mediate and discover what we require and how to better support each other. This forum is for fathers that reside in Lambeth and Southwark areas. For more information contact Daniel Morries at 07766916418 or send an email to daniel.morris@tsip.co.uk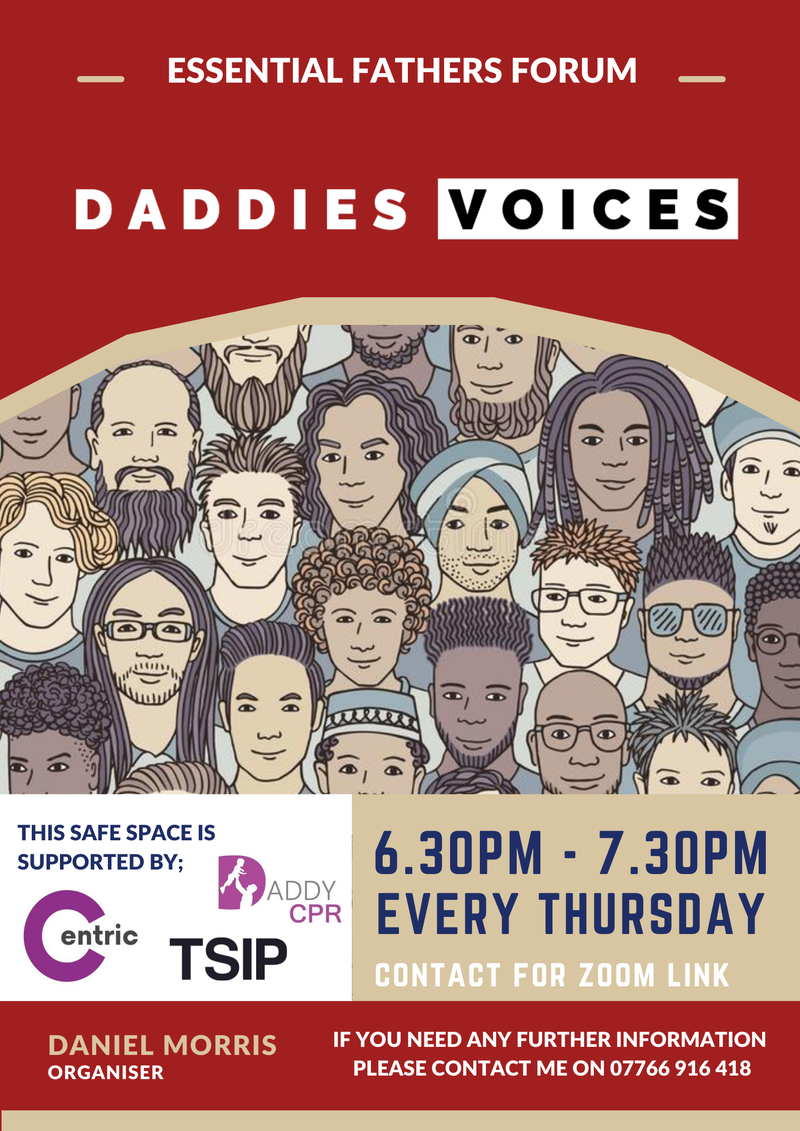 Family Early Help Parenting Service Father's Group
Fathers and any male with a caring responsibility for children and young people aged 0-18 who are referred to the Southwark Parenting Service are often identified as benefitting from the Fathers parenting programme. This programme includes positive discipline approaches to assist fathers in helping their children to develop strong ethnic and cultural roots, positive parent/child relationships and life skills necessary in today's society.
The father's group is a 10-week programme that allows fathers, stepdads and grandfathers that have caring/parental responsibilities for children to build on their skills as parents/carers. For more information on the Father's Group, please contact Ben Campbell on 07738 860 768 or send an email to ben.campbell@southwark.gov.uk