Baby bank
Available in Southwark, in partnership with Camberwell Salvation Army.
Disponible en Southwark, trabajando con Camberwell Salvation Army.
Baby Bank provides free clothes and equipment for babies to support families.
Baby Bank ofrece ropa y equipo para bebes para apoyar familias.
The Baby Bank is a collection of good quality second hand baby items donated by parents who no longer use them. We sort and distribute the items to families in need in order to help with the costs of having a baby. There are practical items like baby clothing, cots, buggies, blankets and more.
To benefit from The Baby Bank, please call us on 02077085465 to book your appointment on Tuesday and Wednesday mornings, 10am to 12:30pm
Please note: During school holidays we will be closed
Donations of good quality baby items will be gratefully received!
El Baby Bank es una colección de artículos de segunda mano en buena calidad para bebés que son donados por otros padres que ya no los utilizan. Nosotros clasificamos y distribuimos los artículos a familias necesitadas para ayudar con los costos de tener un bebé.
Para beneficiarse de El Baby Bank, por favor llámenos al 02077085465 para reservar su cita los días
martes y miércoles en la mañana de 10 a 12:30pm
Nota: durante las vacaciones escolares estará cerrado
¡Donaciones de artículos para bebés de buena calidad serán recibido con gratitud!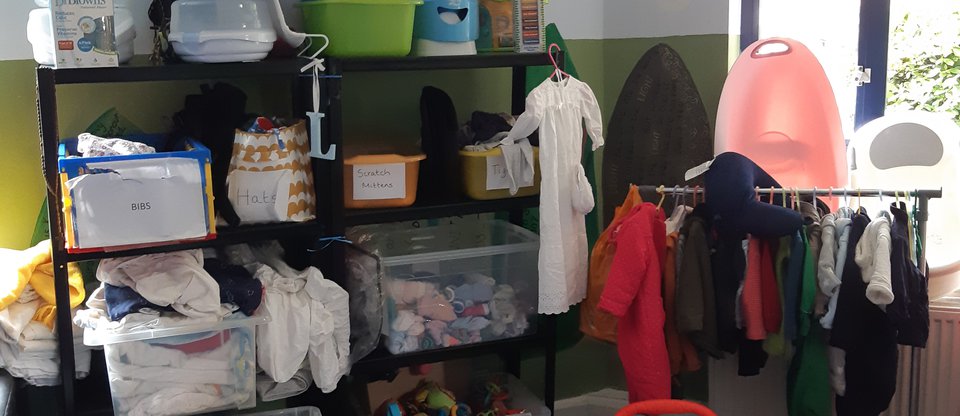 We are collecting:
Baby clothes (Newborn-24 months)
Moses baskets and Cots
Prams & Pushchairs
High chairs
Baby bouncers and Toys
Baby blankets and Bedding
Nappies (Newborn – size 7)
Baby Wipes
Donations can be dropped off on Tuesday and Wednesday mornings 9.30 to 4pm
For any inquiries please call Katy on 0207 708 5465.
Estamos recolectando:
Ropa de bebé (recién nacido-24 meses)
Cestos Moisés y cunas
Cochecitos y sillas de paseo
Sillas altas para comer
Baby bouncers y juguetes para bebés
Mantas y ropa de cama para bebés
Pañales (recién nacido - talla 7)
Toallitas húmedas para bebé
Las donaciones se pueden entregar el martes y miércoles por la mañana desde las 10am hasta 12.30 pm.
Para cualquier pregunta por favor contactarse con Katy 02077085465.