Volunteers Week 2021
Happy Volunteers Week 2021
Since June 2020, 60 volunteers have supported PACT completing roughly 2,000 hours! Volunteers have achieved many wonderful things this year, from Christmas art packs, walking tours, tutoring, campaigning and running online groups.
In celebration of Volunteers Week 2021, we will be introducing seven amazing volunteers who have supported us this year.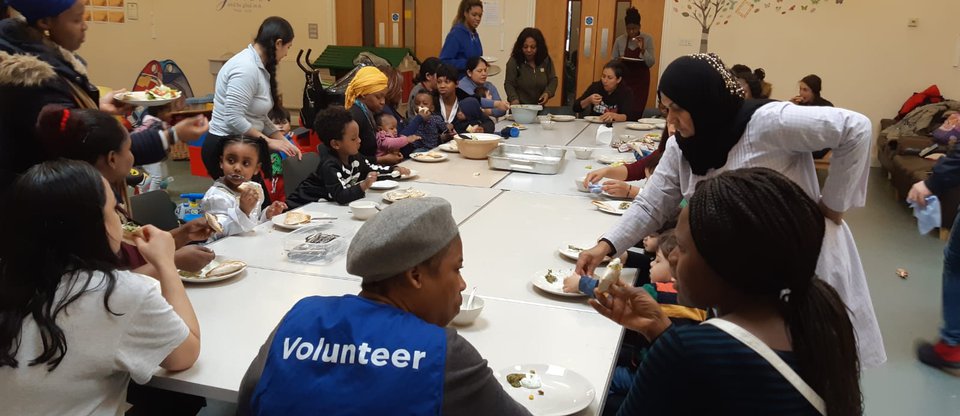 Introducing five amazing PACT volunteers: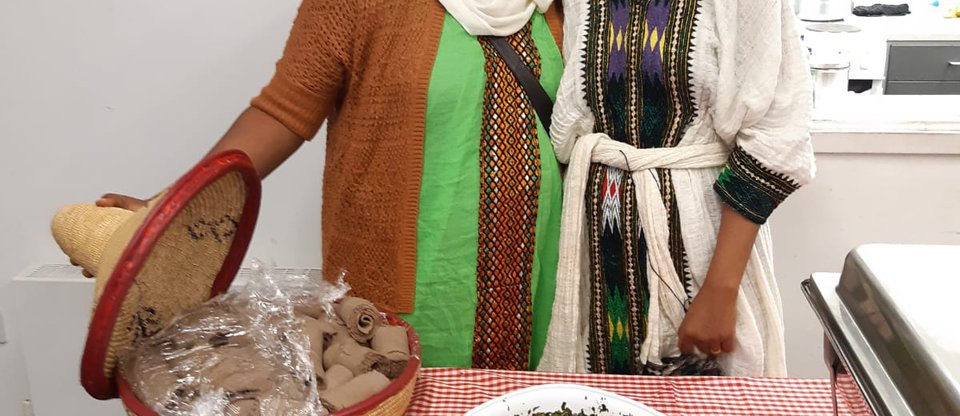 Helen
This year, Helen supported PACT's Audit as a community researcher, calling parents from across our community to assess their wellbeing, barriers to accessing services and online support.
Helen has written blogs and led a project-wide discussion on race and experiences of discrimination in London and launched a support group for BAME mothers in response to the Black Maternity Scandal. Helen also co-designed a parent-focused wellbeing course with IAPT and trained to become a parent consultant.
Searching for Identity
"I'm most proud of working as a community researcher for PACT's Audit, as it allowed me to look beyond my own problems and be there for others" [The Audit was a project-wide listening campaign to understand the biggest issues affecting PACT parents during the pandemic.]
"Advice I would give to another volunteer is to be open to ideas and don't self-limit. When you give, you receive more. By giving your time you will be benefiting even more, as the act of giving is very fulfilling."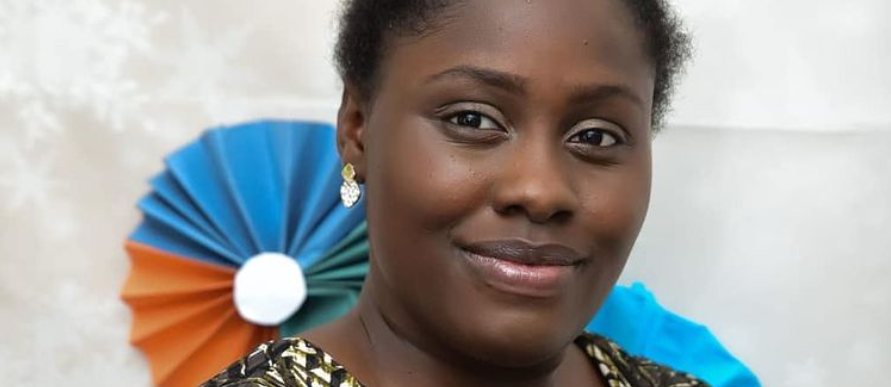 Omoyosola
Omoyosola volunteered as a Digital Champion, supporting fellow parents to get online and use their devices. For this work, Omoyosola received an Everyday Hero award. Omoysola has chaired meetings with organisations across South London on the effects of digital exclusion. Omoyosola supports the running of PACT's Babies @ MumSpace group, has co-designed public speaking workshops and trained as a parent consultant.
Everyday Hero Award
"Nothing comes quite easy like we all think it should, but there's this satisfaction that you get when you help somebody. When you lift others up, you actually lift yourself up as well. You're happy, you're excited, you're full of joy."
"I make these calls and [help people get online], and they say, 'Thank you—you just made my day.' I just feel so excited, so happy, like I'm really touching lives. That is what I want to achieve in my life, in my own small, little way, I'm doing that."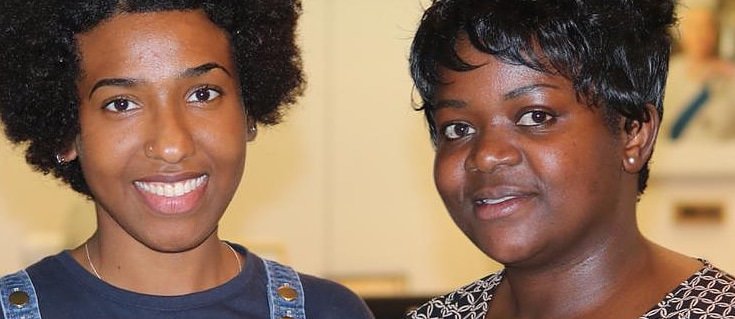 Danna
Danna volunteered as a community researcher for PACT's Audit, calling Spanish-speaking parents across our community. She is a member of London Citizen's core team for the Just Transition campaign. She worked with On Road Media's End Poverty project and worked with campaigners and journalists. Danna has written blogs, created beautiful illustrations, photos and videos as part of PACT's Media Mums group.
Stylist Article
"My proudest achievement is to be part of this massive awakening to tackle problems in our community. This year is still teaching me a lot, and the achievements aimed are thanks to each person to belong here; this is something to be proud of and grateful."
"We are here for relief, support, to create bonds and to be in a nice space, all judgements need to be left behind. Volunteers offer our time for a cause that is related to our values or philosophy, so the authenticity of being here is the energy that helps to build the community."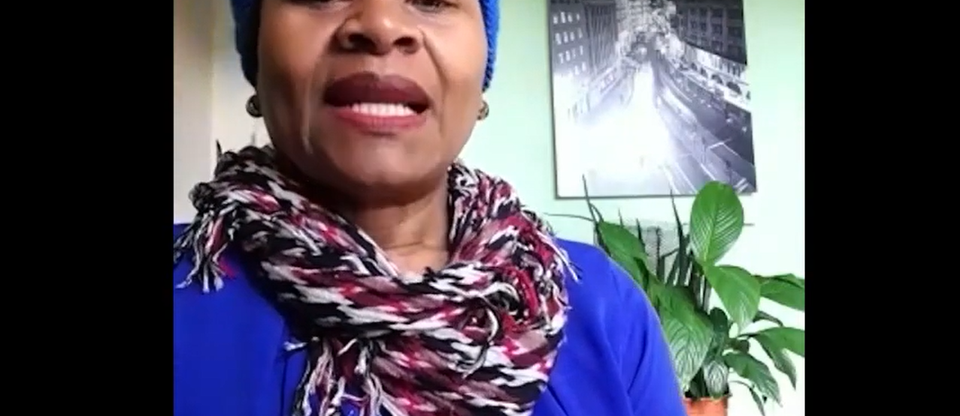 Eleida
Eleida volunteered as a community researcher for PACT's Audit, calling Spanish-speaking parents from across our community. She supported our creative Zoom sessions, joining drawing activities and leading dancing workshops. After taking part in our Community Organising and Leadership training, Eleida launched an Afro Latina support group. She has supported PACT's fundraising efforts by writing applications and filming videos.
Saving PACT
"Once I became part of PACT my life has changed, I feel more connected to my community."
"Volunteering has given me the opportunity to become more useful for my community, to be able to open my eyes and see that some people's problem are bigger than mine.
"To do volunteering job is not an opportunity to waste time, is the time to be humble to anyone and to offer a hand to anyone"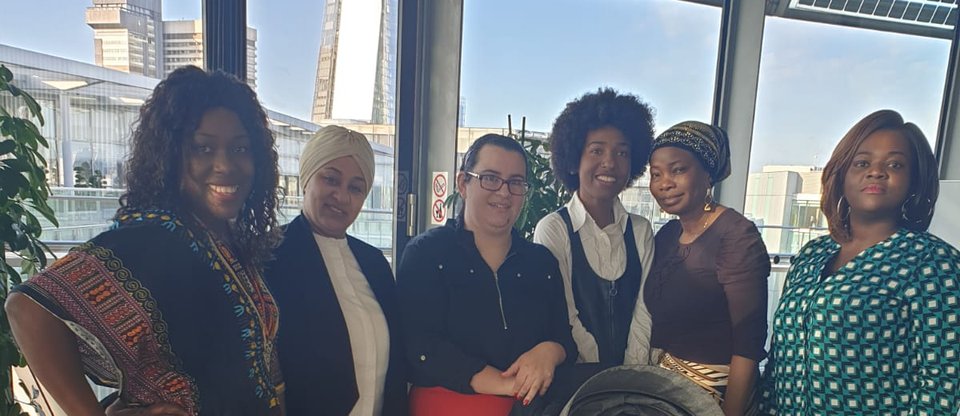 Carina
Carina supported PACT's Audit as a community researcher. She co-designed a parent-focused wellbeing course with IAPT. As a member of Media Mums, Carina has written blogs, filmed videos and facilitated a fantastic video making workshop. She supported the running of PACT's Community Organising and Leadership workshops, training a new cohort of parents and spearheaded a voter registration campaign and a housing campaign in Southwark. Carina volunteers at our Parent University group, welcoming new parents and sharing her experiences as a mother.
Register to vote
"What I'm most proud of this year is pushing myself out of my comfort zone and facing my fears. Its allowed me to grow stronger emotionally and its allowed me to not only help myself with the support around me but also others and that's what made me most happy after such a hard year."
"My advice would be to enjoy all the little things and stay positive so if you can't help in one way find another way to do it so thinking outside the box."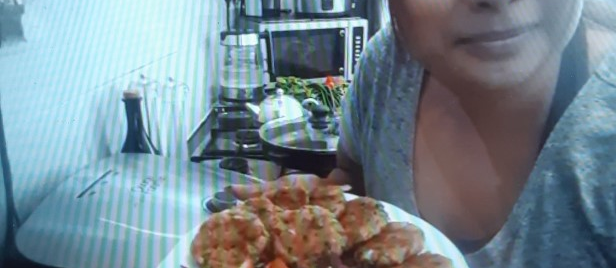 Deshni
Deshni has been a key leader supporting the planning and running the Family Food Club this year. With the closing of our face-to-face groups, she shared lots of delicious recipes online and supported our community to have fun, cook together and learn about healthy eating. Deshni has also organised creative activities for our MumSpace zoom groups, facilitating fun art activities and leading on singing and storytime.
Chickpea Biryani
"I am most proud of the fact that I have modified some areas of my  life  and  through this, I was able to give both my child and  myself a healthier lifestyle through this I was also able to dedicate more time to community and I'm loving it!"
"Volunteering at PACT is like being part of a multicultural family not only would it help you gain  experience in preparation for the working  world but you will have loads of  memories to cherish and share for the rest of your life."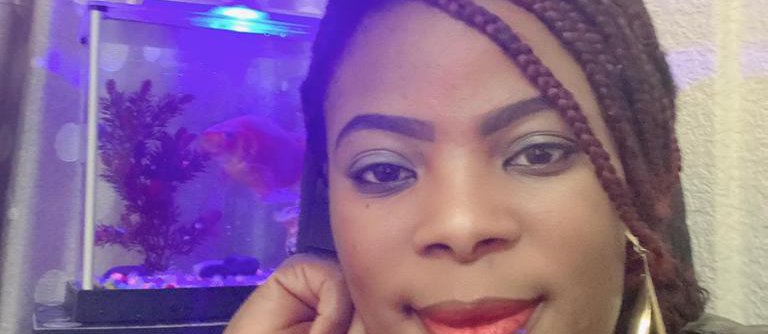 Bukola
After graduating Parent University, Bukola volunteered to help run the group. She welcomes a new cohort of new parents to our community, shared her experiences and shared resources. We are so excited to see the amazing things she achieves at Parent University this year!
"The most proud of volunteering this year, I have been aiming to volunteer and did not let being pregnant stop me from doing it."
"My advise to people thinking about volunteering is that they should go for it, they should start it doing it, you won't regret doing it. It's a very good thing to be part of."
Thank you to every volunteer who has helped us this year, we are so grateful for your time, creativity and positivity!
For more information about volunteering, check out our volunteer page and make sure you register if you would like to join the team!
Posted by Wilhelmina Perry [] on 29 May, 2021