Vaccine Q&A
Our Vaccine Q&A
We recently held a Vaccine Q&A on Zoom hosted by our PACT parents with Dr Wilson, medical doctor/Virologist and Dr Mohammed, Consultant Epidemiologist.
Check out these short videos of their answers to your questions, worries and concerns about the COVID jab.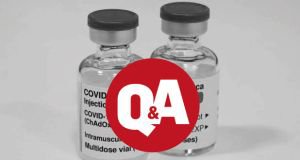 Worried about bloodclotting after getting the vaccine?
Can pregnant women have the vaccine?
Can the vaccine effect fertility and stop us having children?
Can we breastfeed if we have the vaccine? Will it effect our baby?
Is the vaccine effective against new COVID-19 variants?
How effective is the vaccine?
Why are vaccinated people still getting COVID-19?
What advice would you give to people who are anti-vaccine?
Posted by Kate Traynor on 29 Jul, 2021