Update on changes to PACT Programme
Update on changes to PACT Programme
Posted by Kate Traynor
Following the recent Government announcement that we will be going into a 4 week lockdown we have made some changes to our November Programme that we sent out last week. 
Please see this important update from Josephine our PACT Project Manager which highlights that we are currently unable to open our groups in person but will be in touch in the next couple of weeks with more news!
Below is our updated PACT November Programme with some great online groups to help you have fun and stay connected!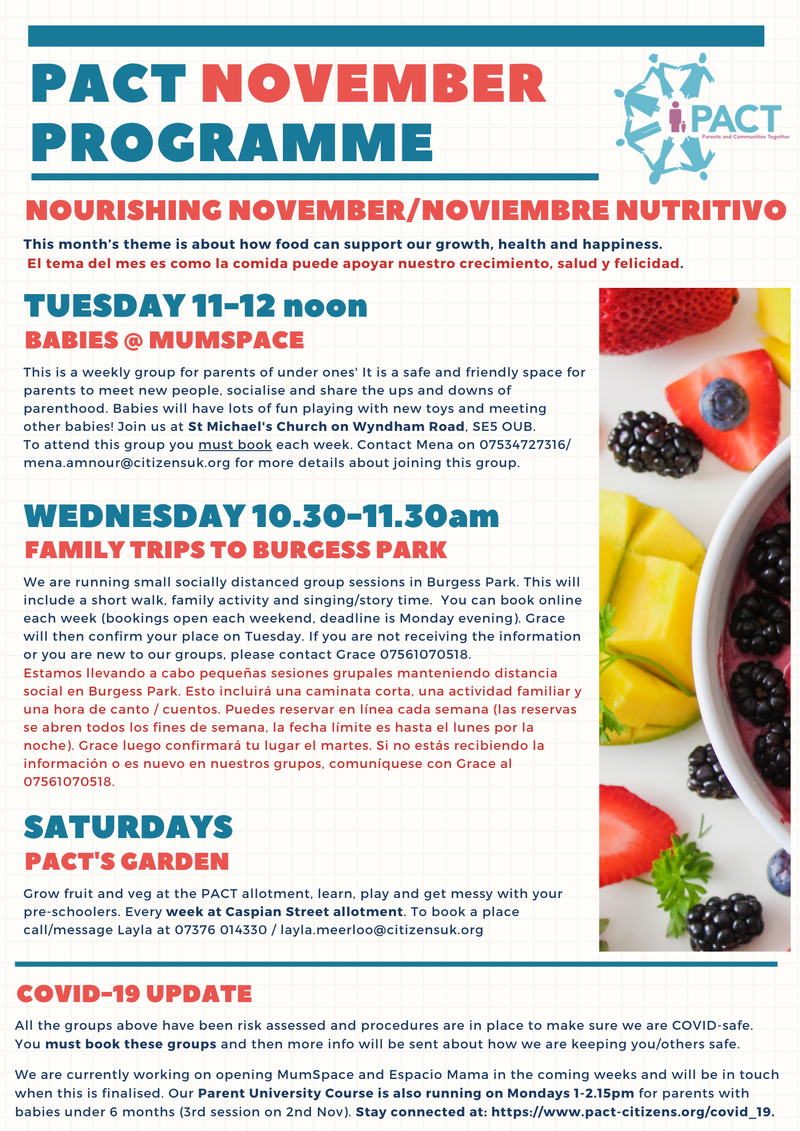 Posted by Ana Ramirez Mourraille on 5 Apr, 2021