Summer Activities for Families
Activities for Summer
Here is a selection of activities in the local area for you to get involved with this Summer...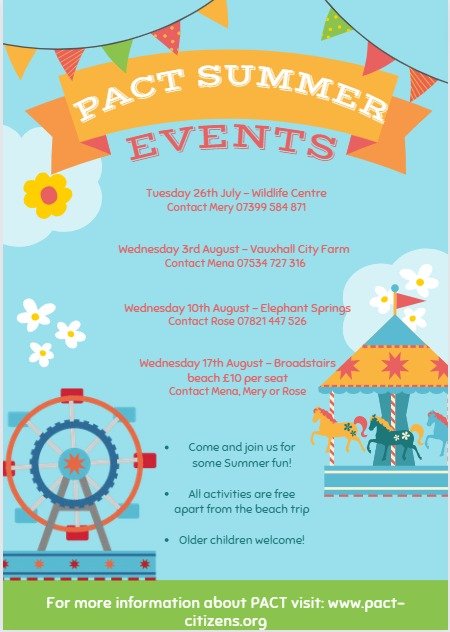 Join PACT staff for free trips to Dulwich Wildlife Centre, Vauxhall City Farm and Elephant Springs. (Our Beach trip has now sold out.) Contact numbers on the flyer. We look forward to seeing you and your family over August!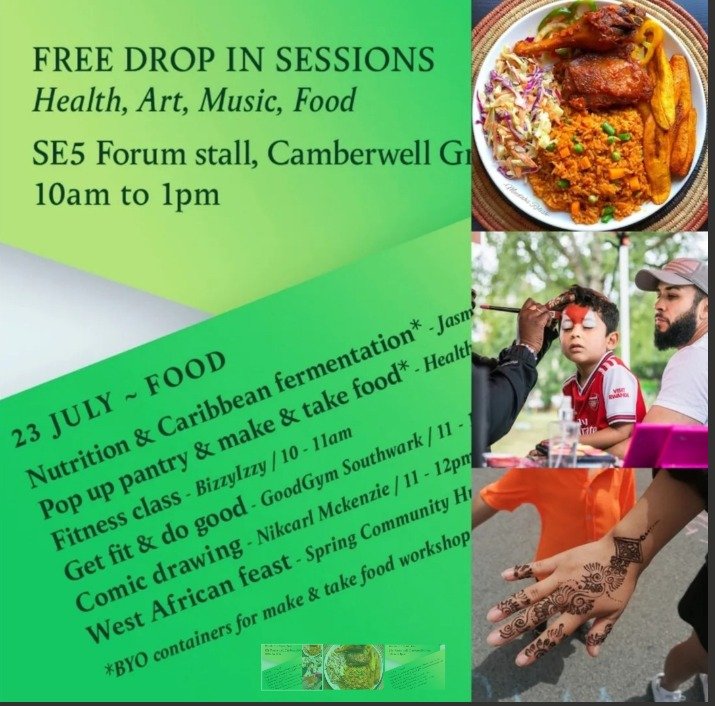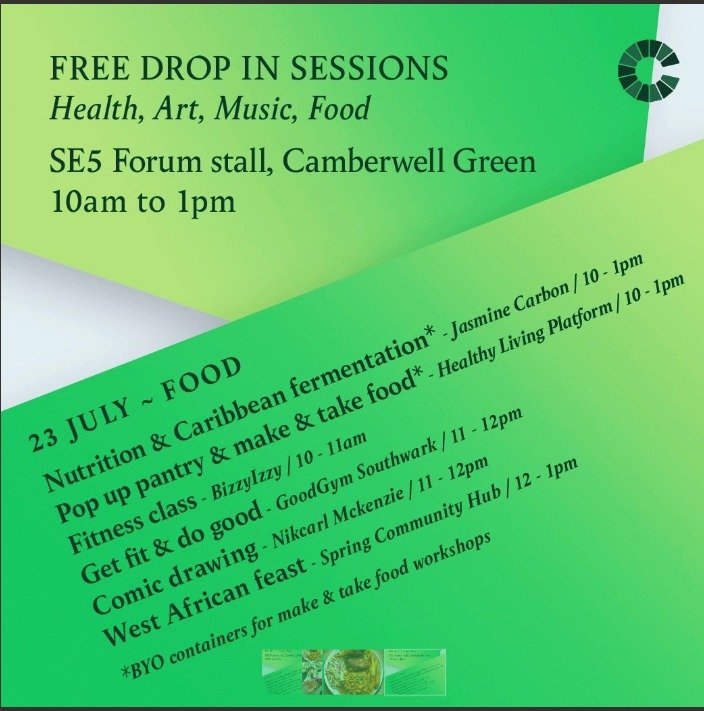 Join local residents for Art, Music and Food and this festival on 23rd July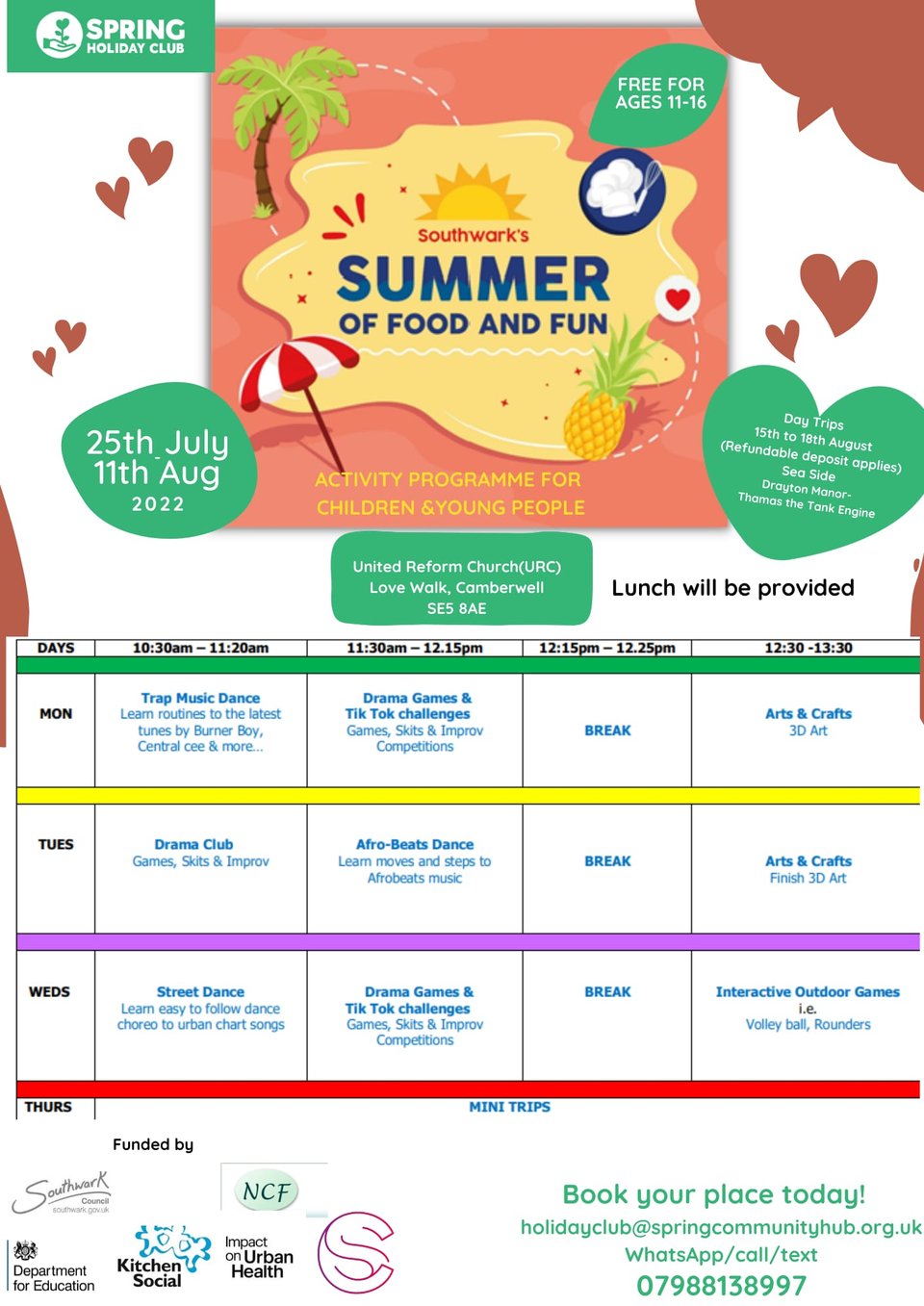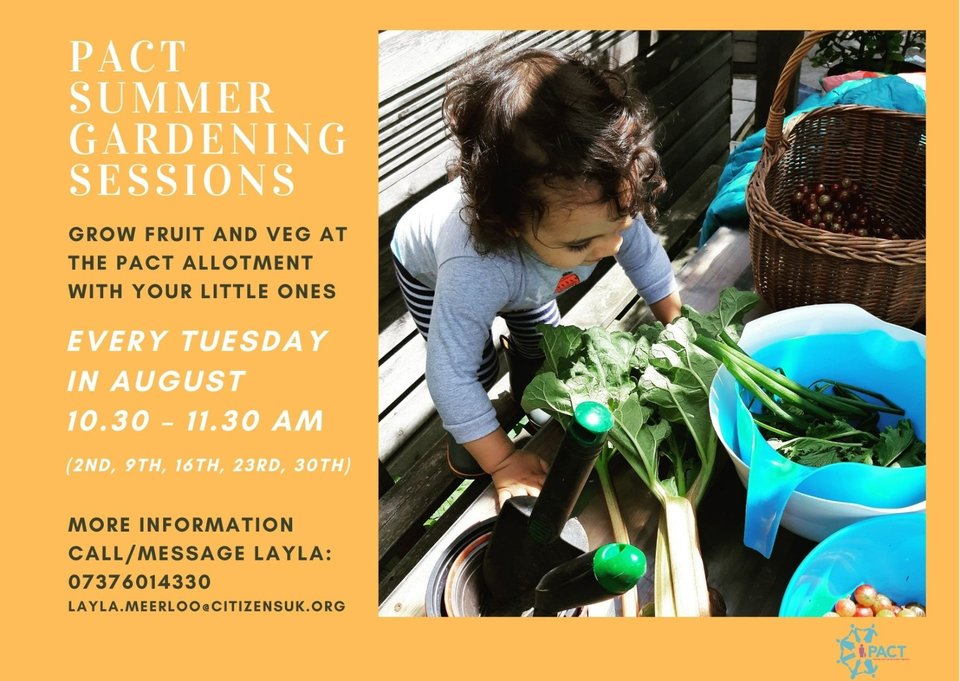 Come and join us on PACT's allotment every Tuesday over the Summer!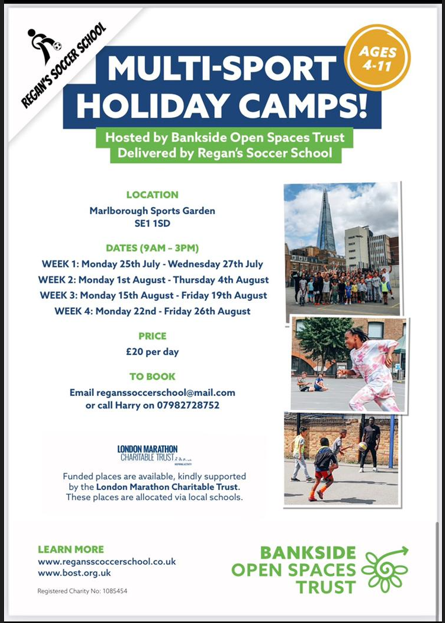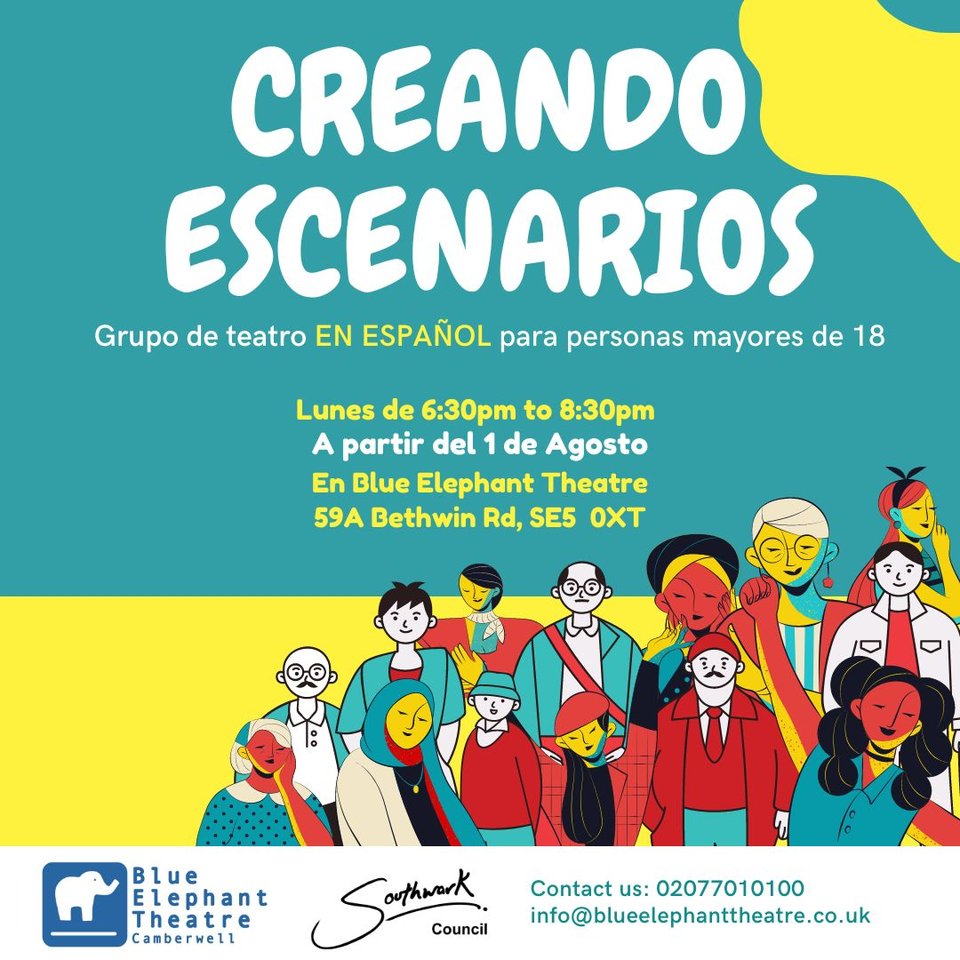 📣📣 Por primera vez un teatro en Londres – Blue Elephant Theatre 💙🐘 - lanza clases gratuitas de teatro en español para adultos. ¡En Blue Elephant queremos empezar a construir un espacio con y para la comunidad latina! Trabajaremos la confianza en escena y la creación colectiva. ¡No es necesaria experiencia previa! 🎭🎈 Las sesiones tendrán lugar los lunes en Blue Elephant Theatre, de 6:30pm a 8:30pm durante 10 sesiones comenzando el 1ro de Agosto Para inscribirse por favor enviar un correo a mariana@blueelephanttheatre.co.uk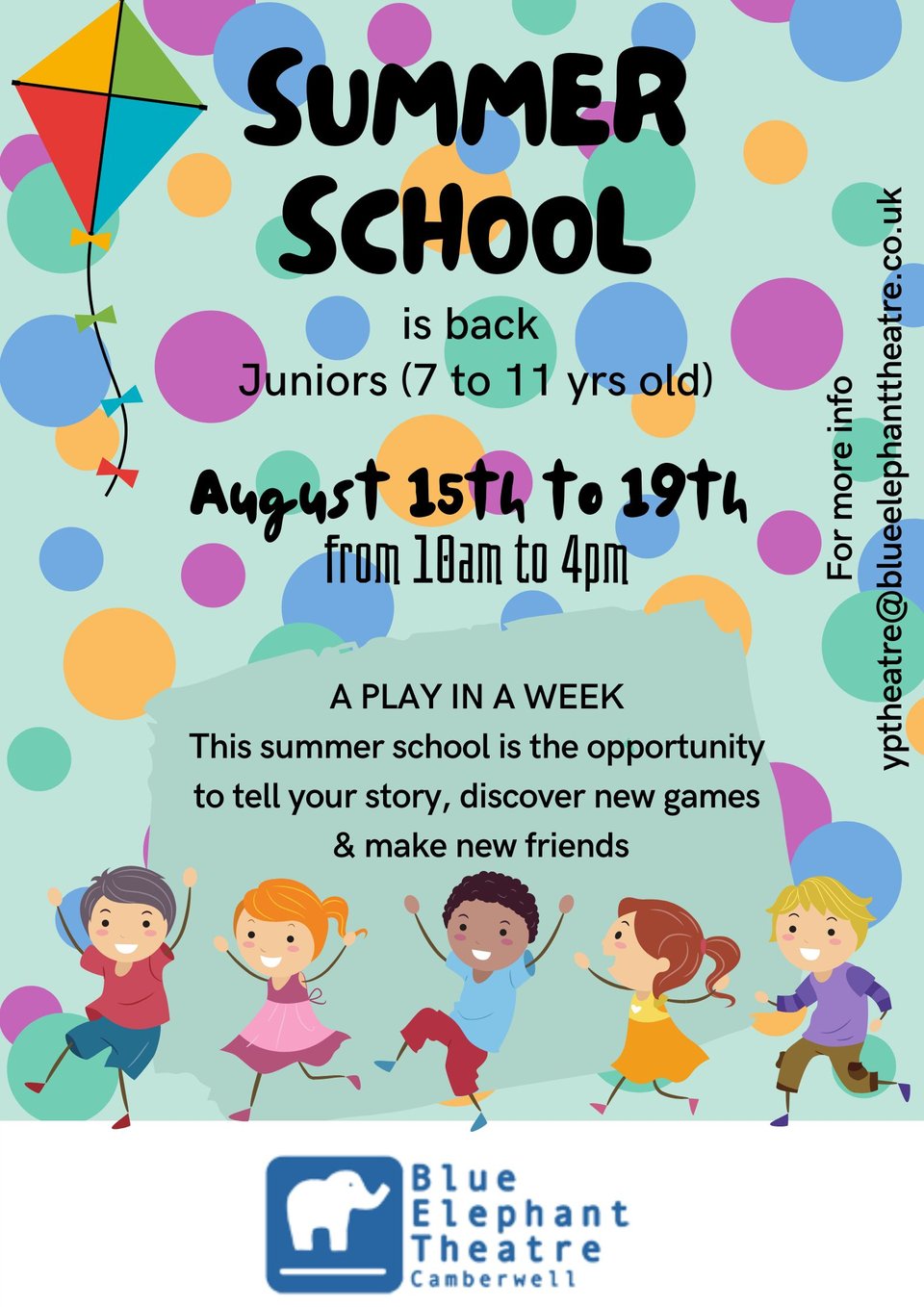 Blue Elephant Junior Summer School is back! From the 15th to the 19th of August, from 10 am to 4 pm, children between 7 and 11 years old, can join our week of drama at Blue Elephant Theatre. We will be working to put a performance in a week to share it with friends and family at the end of that week! (Flyer attached). The sessions are completely free and if you want your children to join please email yptheatre@blueelephanttheatre.co.uk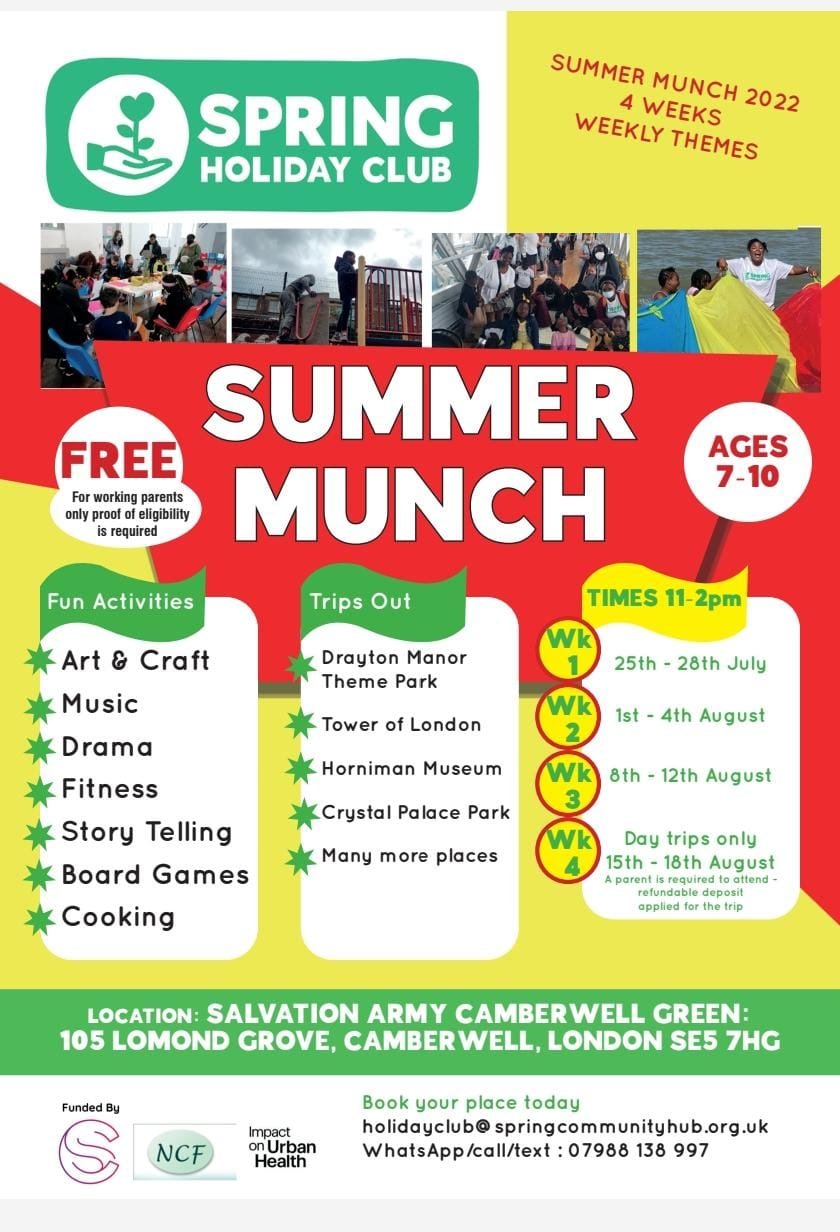 Spring Holiday Club's Summer Munch! Free for 4 weeks for 7 - 11 year olds. Fun activities and lots of trips out!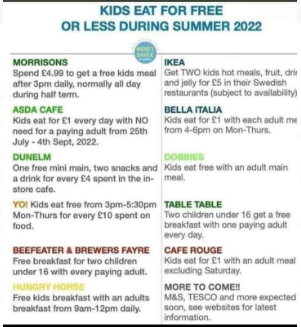 Kids eat for free or cheaply over the Summer!
The second main body of the story should include most of the story content.
End with some kind of Call To Action.
Posted by Layla Meerloo on 22 Jul, 2022