Sept 2021 Courses and Groups
September 2021 Courses and Groups for your and your children
This September there are lots of local courses, family groups, ESOL classes, parenting programmes and more happening!
¡Este septiembre hay muchos cursos locales, grupos familiares, clases de ESOL, cursos de crianza para niños y más!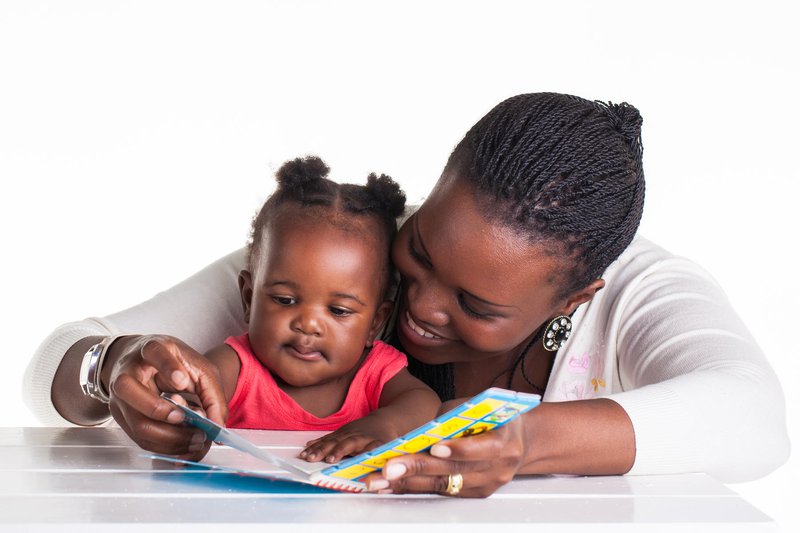 Check out this list below from local Family Children Centres and other Community groups and see if there is something you want to sign up for.
All the activities are FREE and most are being held in person. Many are starting very soon so SIGN UP TODAY by reading the information and leaflets below!
Echa un vistazo a esta lista a continuación de los Centros Infantiles Familiares locales y otros grupos comunitarios y mira si hay algo en lo que quieras inscribirte.
Todas las actividades son GRATUITAS y la mayoría se realizan de forma presencial. Muchos están comenzando muy pronto, ¡así que REGÍSTRESE HOY leyendo la información y los folletos a continuación!
Weekly Family Timetable at local Children & Family Centres
The local Children & Family Centres are running a brilliant range of activities, groups and courses for parents with babies and children under 5. Check out these local centres and their timetables!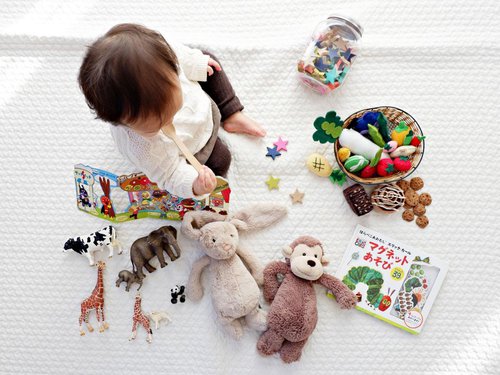 Camberwell and Dulwich Timetable
Peckham, Peckham Rye and Nunhead Timetable
ESOL Classes with English for Action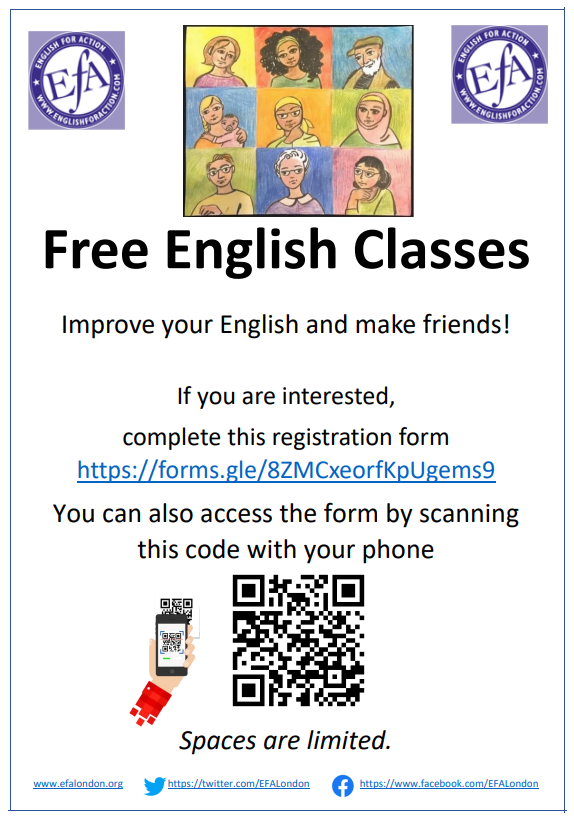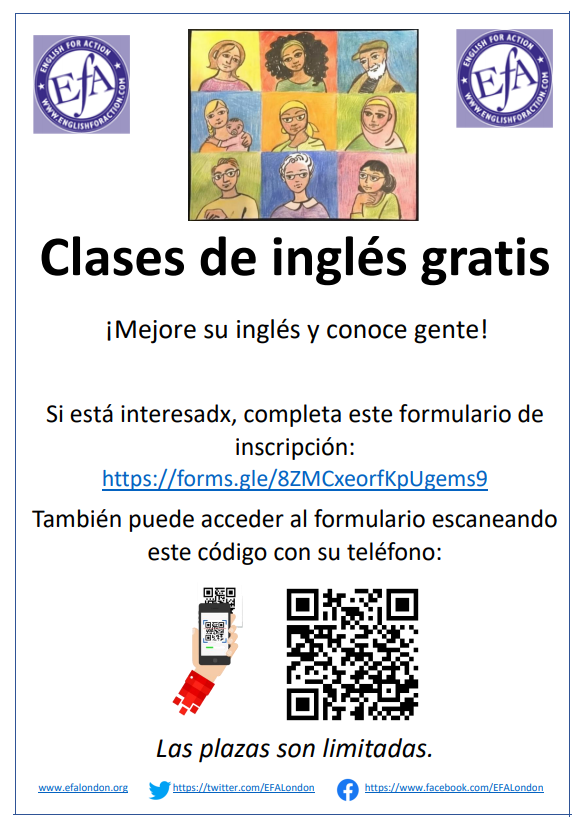 IT/Digital Skills Course with WEA Adult Learning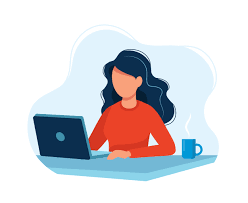 WEA has a range of courses for adults online and in centres across London. Many of them are free or low cost.
Check out this freeIT/Digital Skills Course in Excel and Powerpoint.
They also have many others courses worth checking out and you can visit their website: WEA Adult Learning
Incredible Years Parenting Group at 1st Place Children Centre
This course is for parents with children aged 2-8 years and is running at 1st Place Children's Centre in Burgess Park with a creche. Its on Mondays and will run for 12 weeks from 13th September. Check out the information to book a place.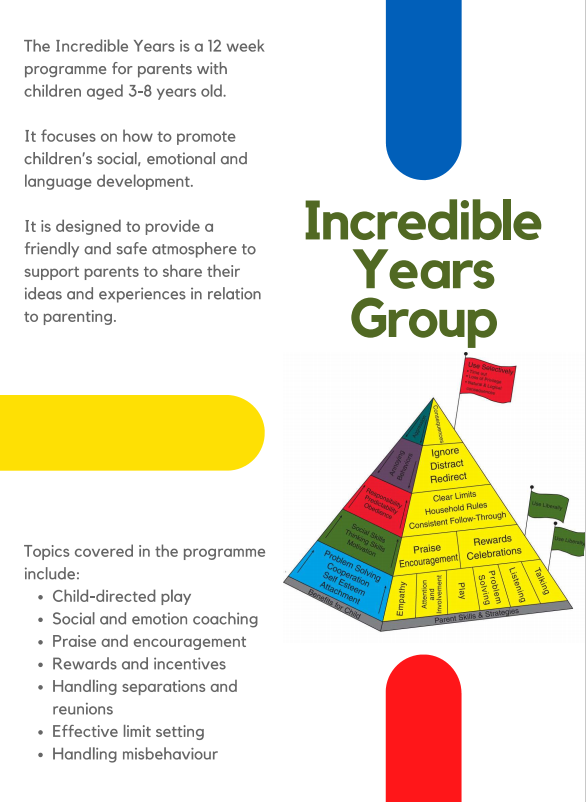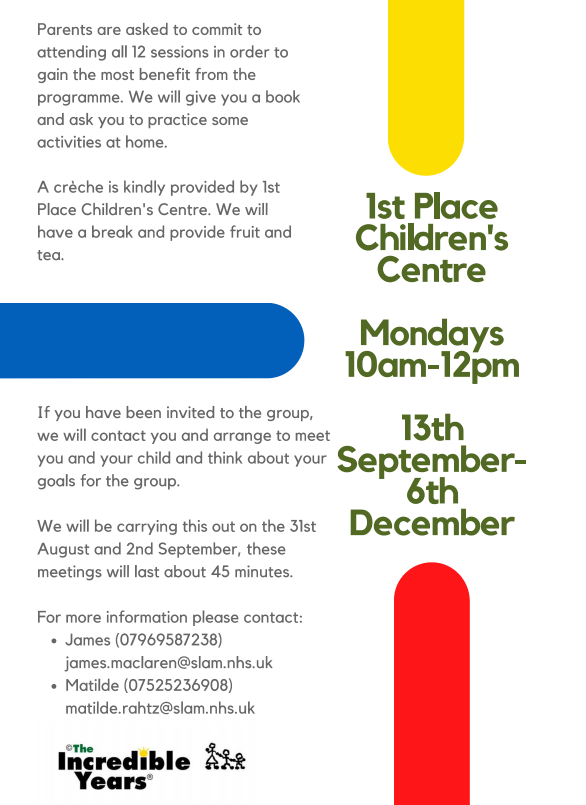 Domestic Abuse Workshops at Spring Community Hub
Our friends at Spring Community Hub are running a series of workshops on Domestic Abuse as part of their well being programme this Autumn. The workshops will run on Wednesday mornings from 15th September.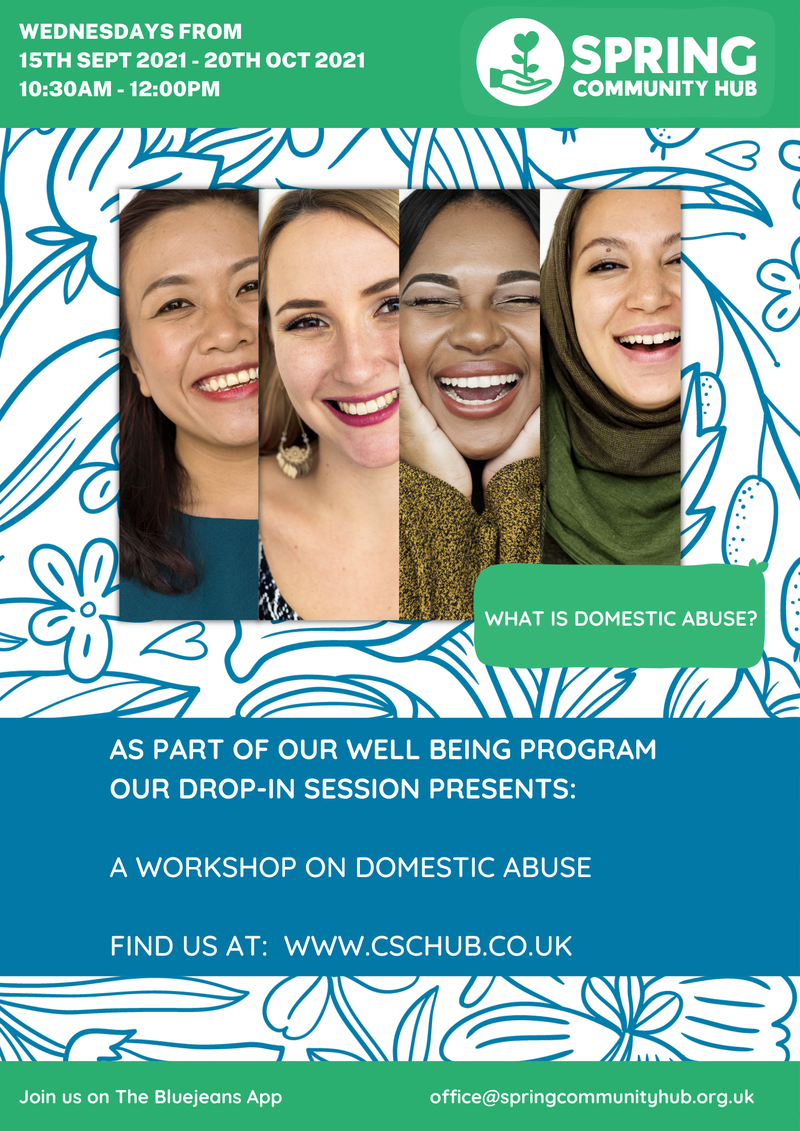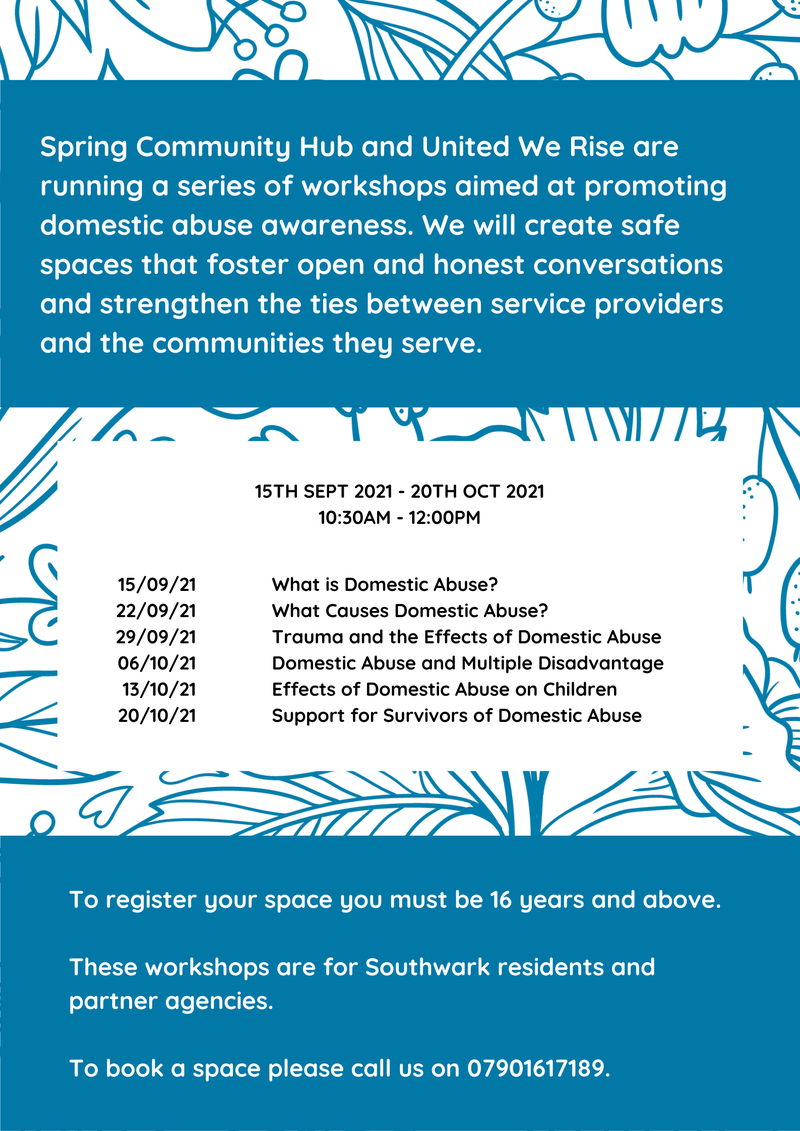 Family Events from 13-17th Sept with Children Centre
Check out lots of lovely free family events as part of the 50 Things Week Timetable running from Monday 13th September to Friday 17th September 2021. These groups are being run by Camberwell and Dulwich Children and Family Centres and you need to book with them (see below)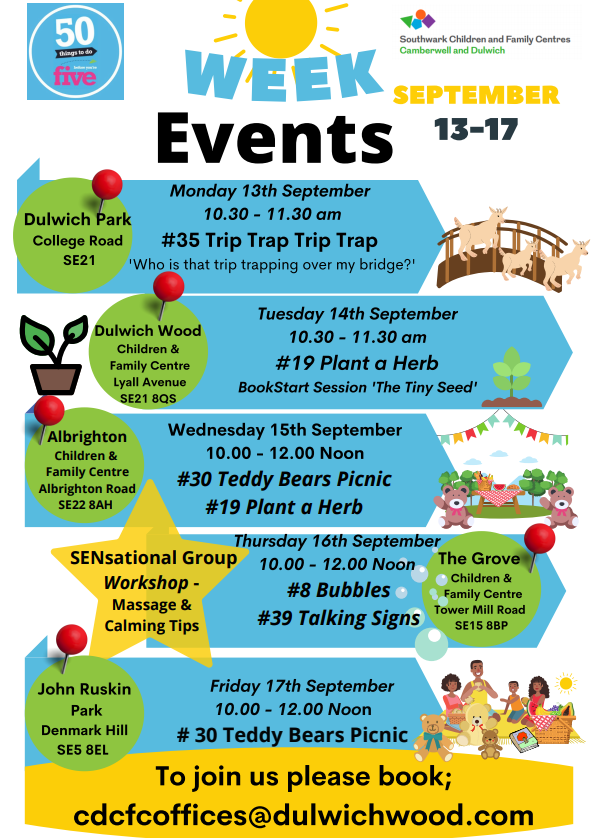 All About Boys Course at Victory Children Centre
This 4 week courses is designed for parents with boys aged 18months-5years.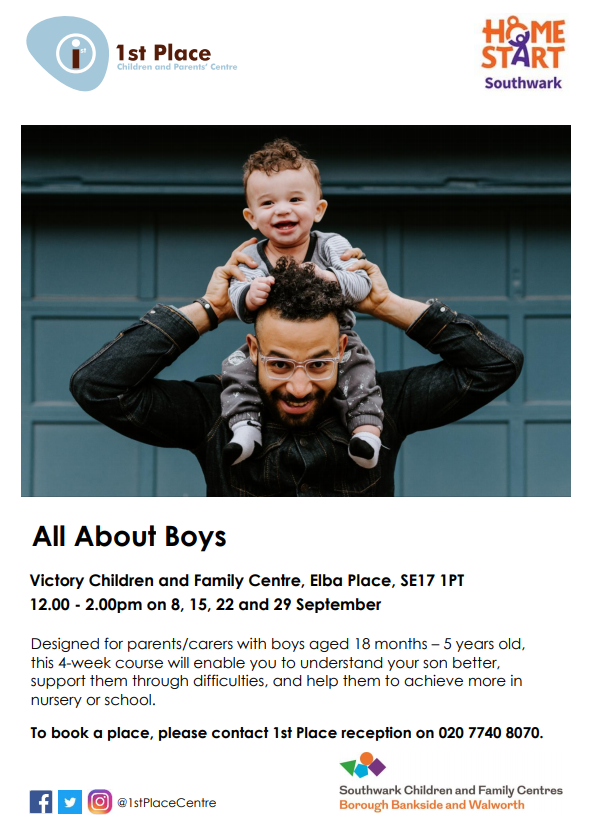 Online Courses with Ripe Learning
The local Children and Family Centres have asked us to promote this free online courses for parents. Please see the information flyer for Functional Skills English, Maths, ESOL and ICT courses (REMOTE) with Ripe Learning for this Autumn Term 2021 .
Parenting Course for parents with children aged 11-18years
This Strengthening Families, Strengthening Communities course for parents with teenagers is running locally on Thursdays from 6-9pm from 9th Sept-9th Dec. See info to book.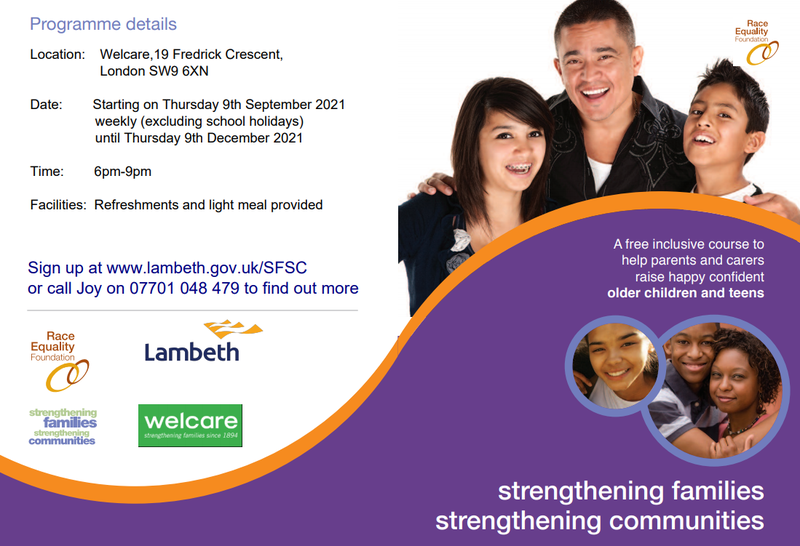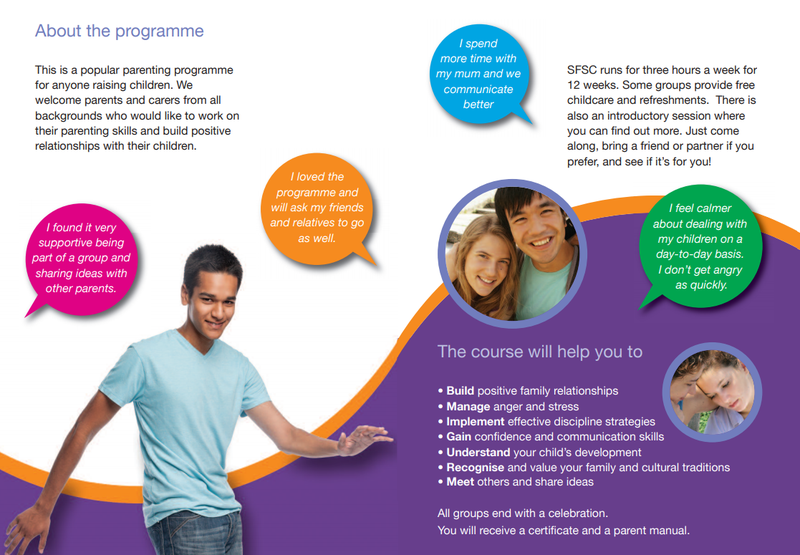 Concerned about your teenager? Free workshops and support groups
Join these free workshops and groups being run by The Nest.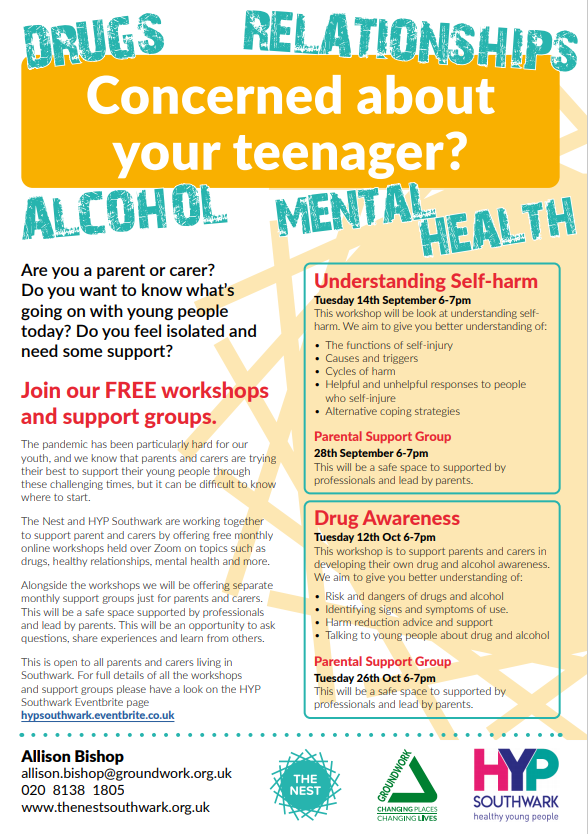 Fathers Group at 1st Place Children Centre
This 12-week programme will help build your skills as a male parent/carer. Whether you are a father, grandfather or stepdad, find out more about topics including positive parenting, improving relationships and role modelling. Crèche provided.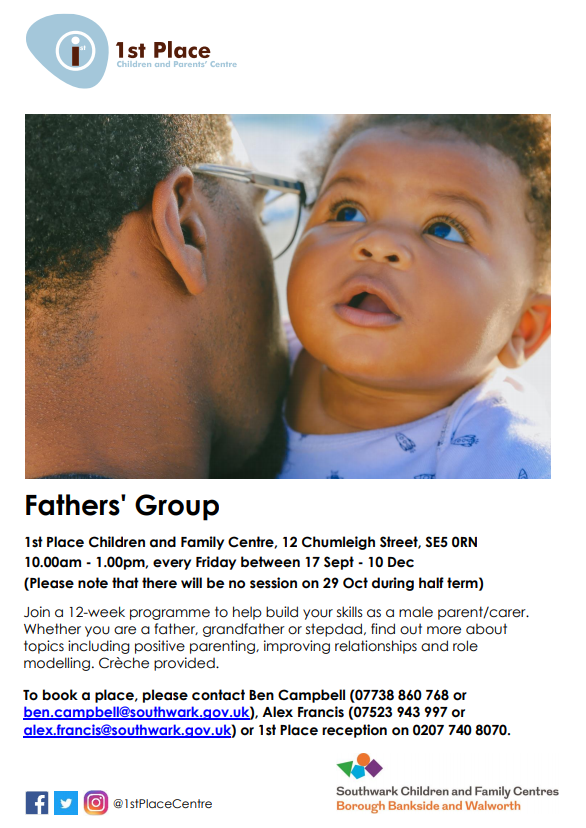 Virtual Cook and Eat Well Course
The Early Years Community Food Workers are running this virtual Cook and Eat Well courses for parents with children aged 0-5 years old. If you attend you will get: £5 worth of Rose Vouchers each week (to spend at East Street market or Brixton market), information regarding nutrition, recipe videos and a chance to discuss these with other families!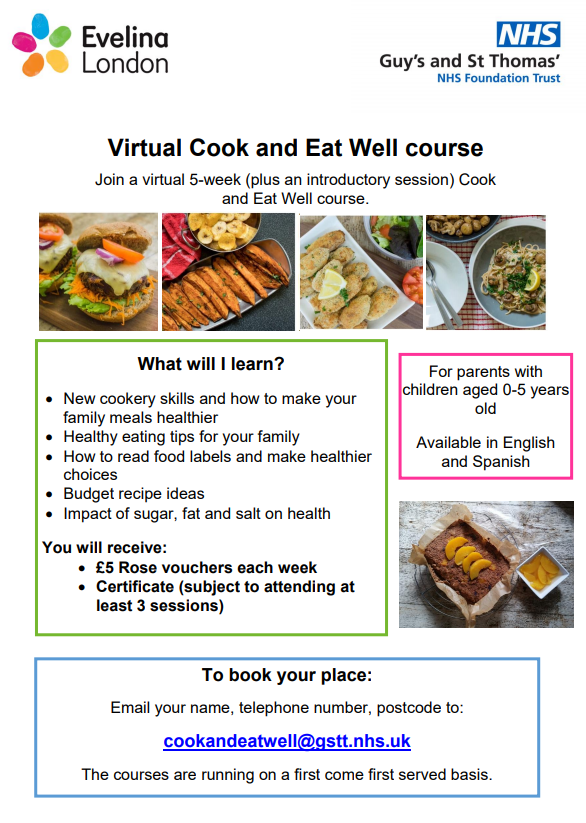 Outdoor Family Fun Fitness in local parks
Work on your fitness and create a balanced lifestyle for you and your family. Join in these free 45minute outdoor classes aimed at families with young children being run by Southwark Council.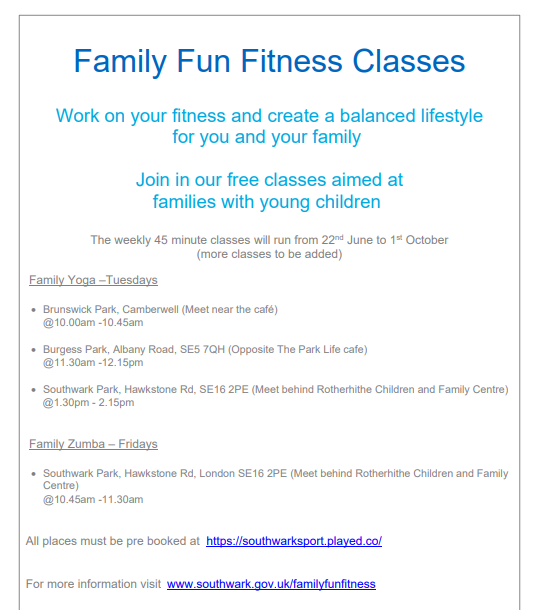 Starting Solids (for babies around 6mths) Virtual Sessions
These virtual sessions for parents are being run by the Evelina/Early Years Community Food team and will cover: best time to start solid food, textures and finger foods, responsive feeding, foods to avoid and general allergy advice. The sessions are running every week so you can book when you are ready!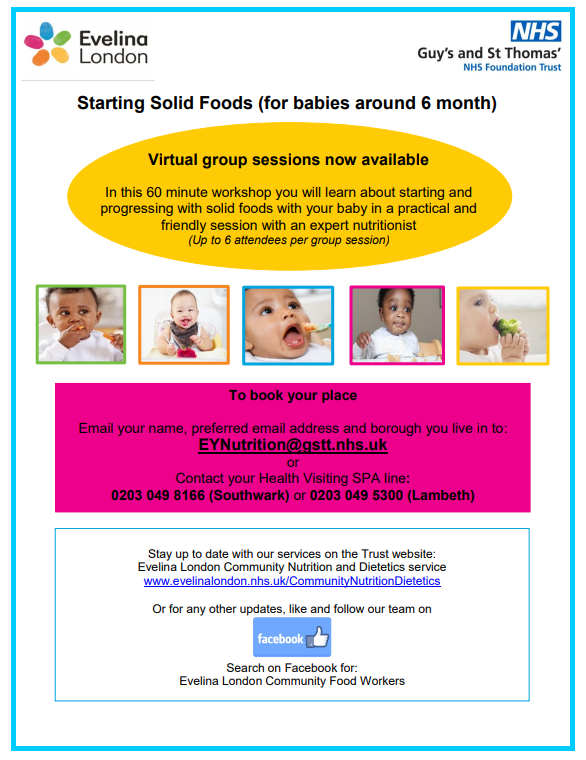 HENRY Course for parents with children under 5
This course is running at 1st Place Children's Centre on Wednesday mornings for 6 weeks (with a creche) and will help you feel more confident as a parent and reduce mealtime stress! See leaflet on how to book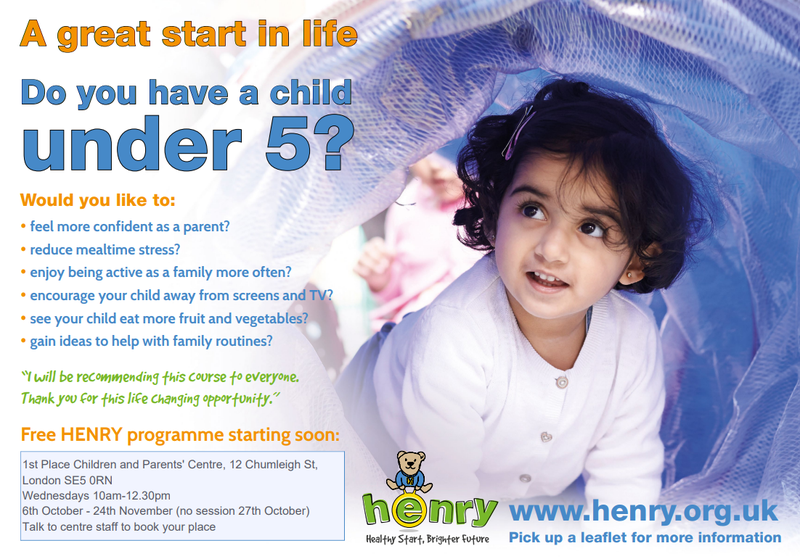 Posted by Kate Traynor on 8 Sep, 2021