Painting at home
Painting at home
Posted by Mena Amnour
This week I'm exploring the exciting sensory activity, painting, but not as you know it! Please try this at home and let me know how you get on! Remember, it doesn't have to be perfect, but it has to be Fun!!
Painting at home is not something a lot of us would normally do! With limited space inside the home and no outdoor space, this activity is ideal. With this activity, you don't have to worry too much about getting the walls or floors changed to a different colour! 
Painting allows for the child to be creative and to use creative language. Although this paint is sealed the child can still feel it beneath the plastic. We can talk about mixing colours and how it feels. We can talk about the times they did painting at MumSpace and nursery and how much they enjoyed it. If they didn't enjoy handling real paint, then this is a safe way for them to enjoy the activity without getting their hands dirty.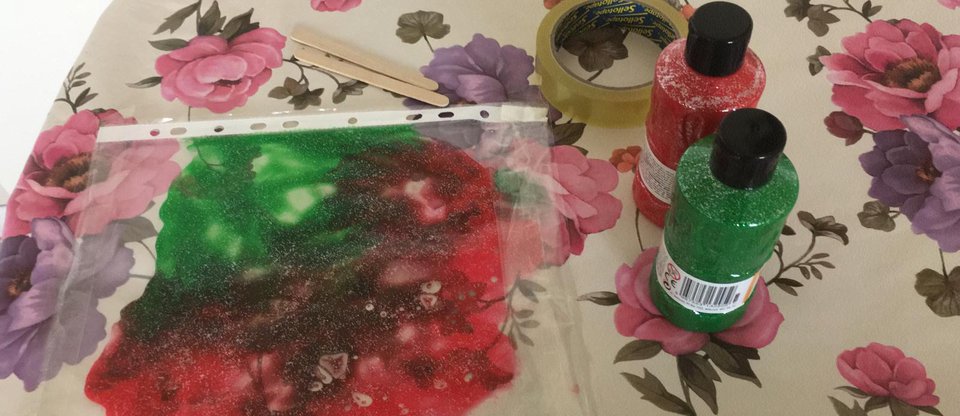 For babies, seal the bag on the floor and let them explore with their hands and feet! If they are crawling, have a few paint bags around the room and they can move from one place to the next. Toddlers sitting up can discover this paint sitting in their high chair with you by their side.
Communication, hand-eye coordination and fine motor skills are being developed all the time but most importantly spending quality time and having the attention of the carer is what is most important.
Posted by Ana Ramirez Mourraille on 2 Apr, 2021