PACT Families Share What's Helping their Mental Health and Wellbeing during Covid19
PACT Families Share What's Helping their Mental Health and Wellbeing during Covid19
Posted by Layla Meerloo
Coronavirus and your mental health - if you are finding things hard emotionally right now you are not alone.
As part of Mental Health Awareness Week we asked parents from our PACT Community to share what's helping them take care of their mental health and wellbeing. Listen, read and their tips to help and encourage you...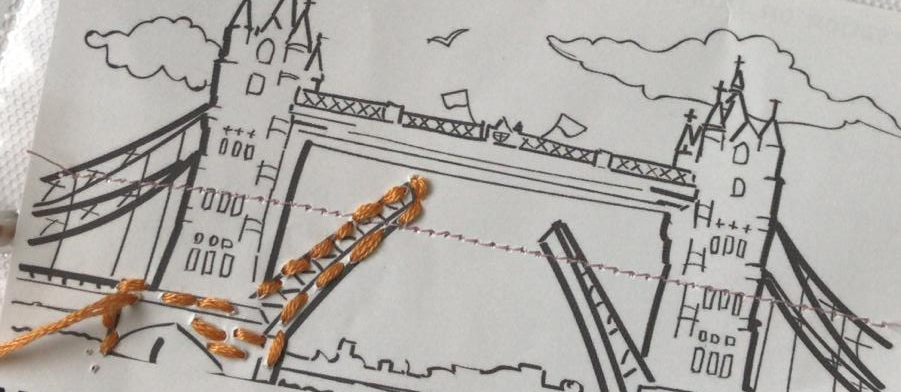 Try to stay positive
"I've come to realise that worrying about things I can't change will do me no good, so I just worry less about it… I make sure I fill my mind with things I am grateful for."
Ola talks about the importance of having a positive mindset and loving ourselves as women:
Miriam says that listening to music helps her feel more positive, she shared this song by Alex Aiono which has helped to see her through some difficult times:
Structure your day to keep your family busy
"The most important thing for me is to be busy doing things and not to sit around doing nothing, this way I don't have time to think about all bad things that happened in the past."
"I have to organise myself as I am staying seven days in the same place, I imagine my house like an enormous house and move from room to room doing different activities with my son. Sometimes we 'go on the bus' as I drive him around in a red washing basket!"
Yaneysi shares how she is keeping busy with her girls:
While it'd good to keep busy Danna also recommends "taking it slow" and not trying to do too much - be realistic about how much you can do in a day! 
Find ways to relax and take some time for yourself
"The thing that helps my mental health is reading and sleeping. I can concentrate and feel more positive and able to get the most out of life."
"I listen to music, read books, watch tv, pray and do things that make me happy."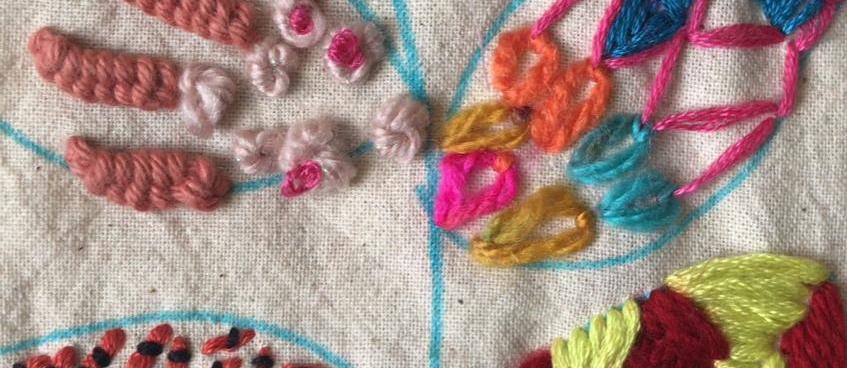 "I embroider, it's my therapy at the moment because it relaxes me, I'm doing some online courses and YouTube video… painting in water colour also relaxes me, seeing how the colours mix together. So I stitch to feel centered through creativity, I read that crafts are good for mental health."
Yo lo que hago es bordar, es mi terapia ahora mismo por que me relaja estoy haciendo unos cursitos q me enseñan online o si no por YouTube… Dibujar con watercolour también me relaja jugar con los colores que se fusionen entre ellos… Entonces centrarme en la parte creativa estoy con los stitches, leí que las actividades crafts son buenas para la salud mental.
I can definitely tell that my mental health is good because I am getting enough sleep and am being a kinder mum because of it.
I find that exercise really helps me to feel better when I am stressed, I like to go for a walk with my kids or do a Youtube exercise video at home.
Omoyosola highlights what is helping with her mental health and the activities she likes to do for herself.
Stay connected with your children and others
Each week I am joining the PACT zoom group meetings which is very good and healthy in many ways.
When I am feeling stressed and overwhelmed I often call a friend and find that sharing with them and having a laugh changes my whole day!
Elsie shares how playing with her daughter and sharing with others who listen is crucial at the moment:
I love dancing and singing with my kids and it means I leave my worries behind for a while.
On a hard day I do some cooking, baking and share it to friends and family.
Posted by Ana Ramirez Mourraille on 29 May, 2020