Online Adult Education Courses
Online Adult Education Courses
Posted by Wilhelmina Perry
This week, we are sharing some FREE online courses available for you during lockdown. Knowledge is power and education is fun so take this opportunity to build skills and develop new passions.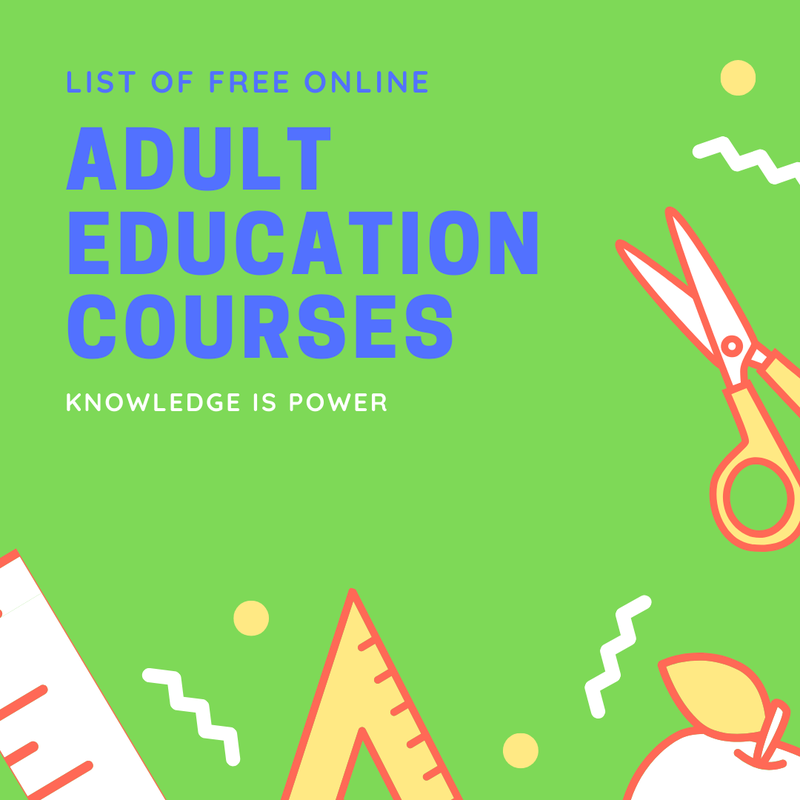 Has a wide range of courses created by different universities and institutions across the UK. Courses vary in length, but most are six to ten weeks long but we also have some shorter two and three-week courses.
It is free to register and you have access to each course for its duration, there is also a paid upgraded alternative which provides a certificate. 
Brouse their course list here.
Here are some examples, that are free for a limited time:
The Skills Toolkit is made up of free online courses, tools and resources to help you improve your digital and numeracy skills. The Department for Education has consulted some of the country's leading educational experts and employers to make up a collection of high-quality resources to suit a range of interests and skill levels.
Find the full list of digital and/ or numeracy courses here, these include introductory, intermediate and advanced courses.
Example of their introductory digital courses:
Example of their introductory numeracy courses: 
Everyday Maths
Refresh your maths skills to help with everyday life or get on in your job. From using a calculator, learning to convert fractions to decimals and understanding percentages, to measuring objects, distances and weights. Understand how to use tables, diagrams and charts. You'll get lots of practice using the maths you need in daily life.


Introduction to Finance 
The essential analytical tools and financial reports that are used to manage organisations, like understanding balance sheets, profit and loss accounts and cash flow forecast and managing budgets.

The Brilliant Club has a number of resources for those thinking about university and higher education, with lots of advice and guidance. They also have a lot of resources about building up skills for universities, such as structuring an essay, referencing, teaching methods or developing an argument.
They also have a list of Master Classes that cover a range of fascinating topics:
Full list of free courses available here
Health, Sport and Psychology


Education and Development


History and the Arts 
Languages 


Money and Business 


Nature and Environment 


Science, Maths and Technology 


Society, Politics and Law 
Posted by Ana Ramirez Mourraille on 3 Apr, 2021