Local Children and Family Centres
Local Children and Family Centres
As well as our PACT Group Programme there are also lots of brilliant activities, courses and groups at local Children and Family Centres in Southwark.
They offer free support, advice and activities for families with children under 5.
Check out some of their latest groups and activities below.
They also have a fantastic Southwark Children and Family Centre Youtube channel with lots of great videos and ideas!
1st Place Children and Family Centre
Based in the Borough, Bankside and Walworth area. Check out their Summer Programme below or visit their timetable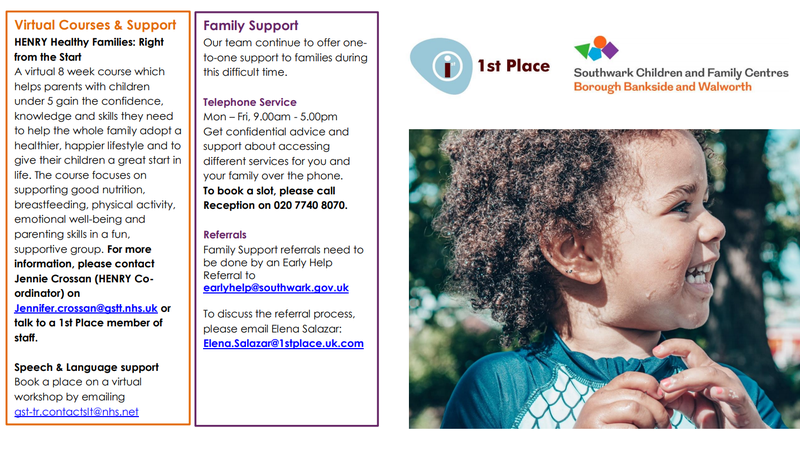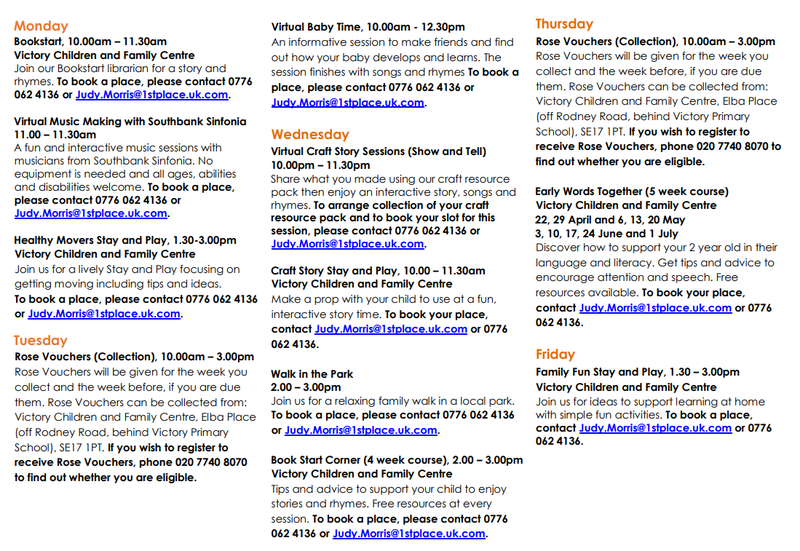 Camberwell and Dulwich
Here is the latest Children and Family Centre Programme for the Summer Term or check out their timetable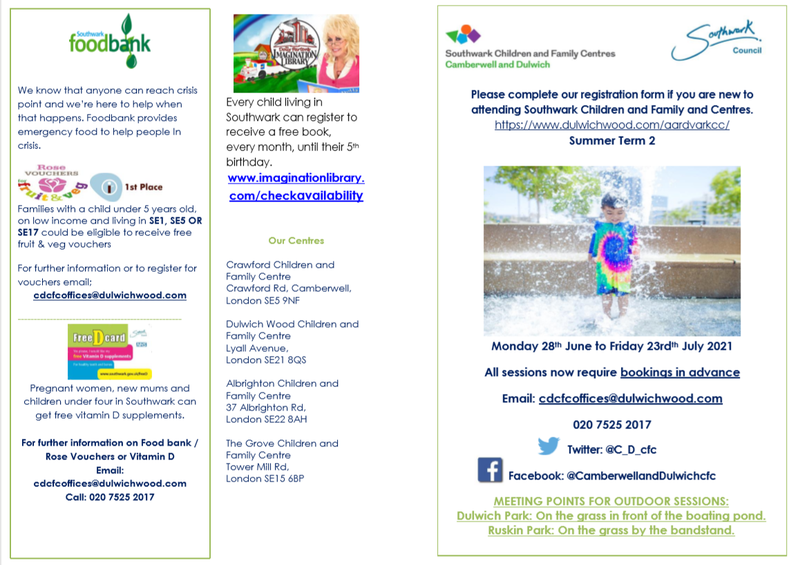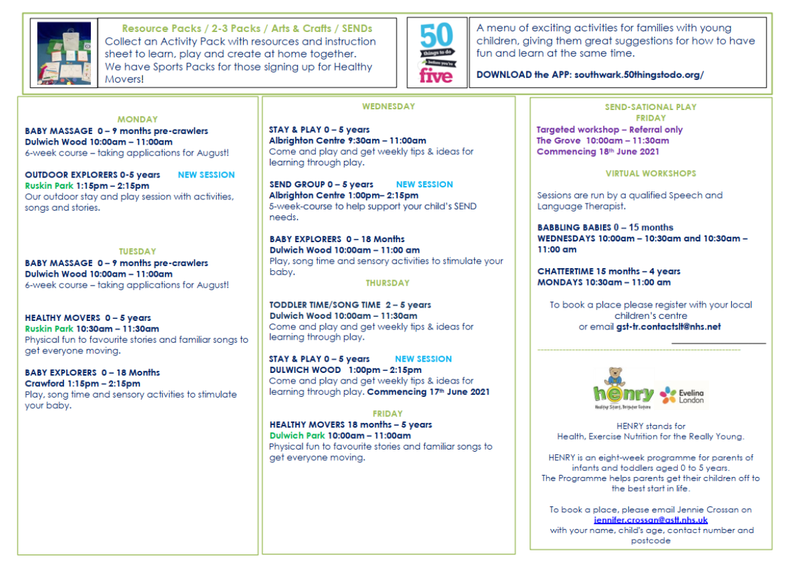 Peckham and Nunhead
Here is the May-July 2021 Children and Family Centre programme or see their online current timetable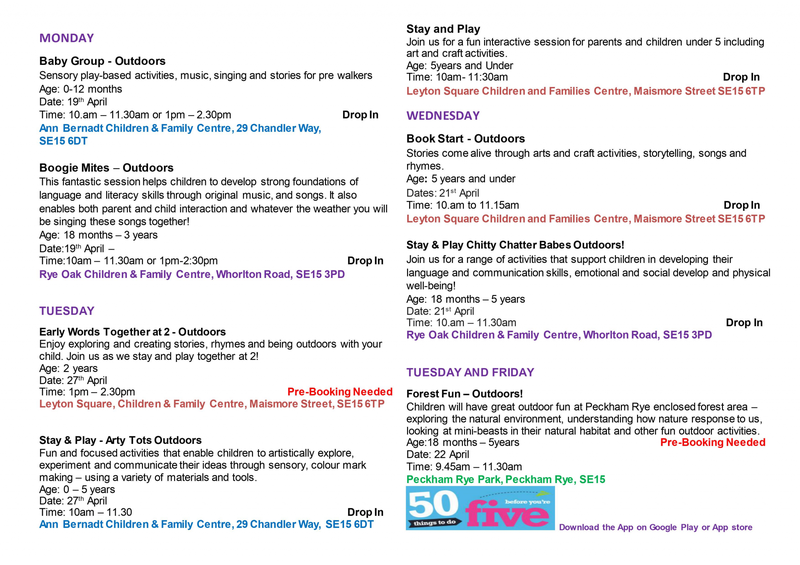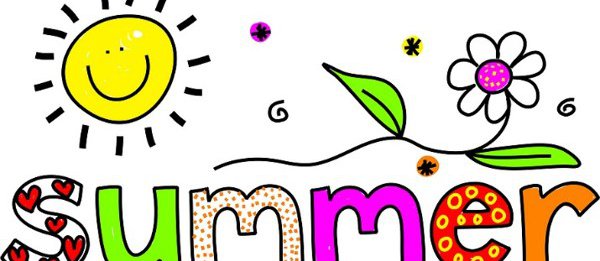 Posted by Layla Meerloo on 25 Jun, 2021