Kate's parenting tips and how to build a den!
Kate's parenting tips and how to build a den!
How do we as parents with young children have calm wisdom and good sense at this time? See some tips from Kate Traynor who runs our Friday MumSpace group and learn how to build a simple den at home with her son Josh!
May the voices of calm wisdom and good sense guide us through fear and keep us caring, compassionate and connected.
Kate shares with us some personal tips that have helped her at her family since the COVID outbreak:
try to only watch and read the news once a day, too much information/disturbing images will only cause us and our children more anxiety
as our Being a Parent course reminds us remember that 'There is no such thing as a perfect parent - its about being good enough'.
we are also reminded 'its important to look after ourselves so we feel able to cope with the demands of being a parent'. My colleague Kathryn has some useful tips about how we might do this
create a new timetable for your day or week for yourself and your children. Breaking up the day in time periods can really help and feel less overwhelming!
if you are feeling anxious share that with someone you care about or you might like to find some resources to help you online such as "Calm".
it's also really important at this time to try and have fun with our children!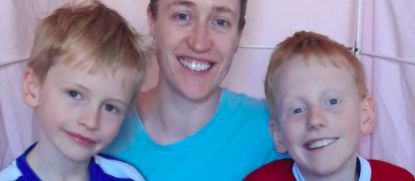 One fun idea you might like to try at home is suggested by Josh aged 9 - he says you can build a den using a clothes airer and an old sheet. You could also build a den using a cardboard box or by pushing some chairs together! Dens are great for toddlers/children to play in and will encourage them to use their imagination and encourage mental, physical and learning skills. Why not make one today and see where your imagination takes you?!
Send us your photos of your family den!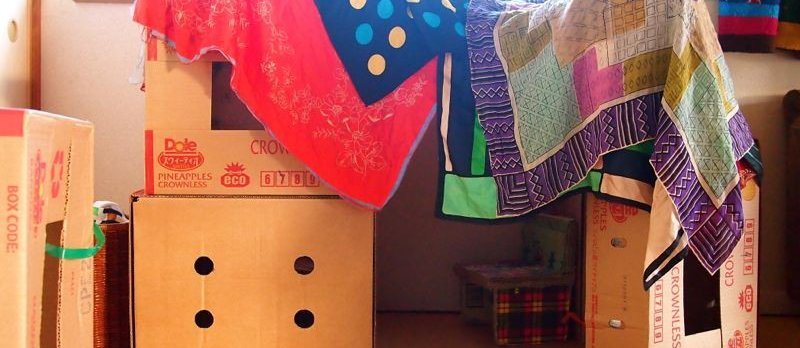 ---
Que las voces de sabiduría, serenitud y el buen sentido nos guíen a través el miedo y nos mantengan bondadosas, compasivas y conectadas.
¿Como madres y padres de niños chiquitos pueden tener sabiduría, serenitud y buen sentido en estos tiempos? Algunos consejos de Kate Traynor quien lidera nuestro grupo de MumSpace los viernes y ¡cómo construir una guarida sencilla en tu casa!
Kate comparte unos consejos personales que le ha ayudado a ella y su familia desde el brote de COVID19:
• Intenta solo ver y leer las noticias una vez al día, demasiada información/imagines perturbadoras solo nos causarían más ansiedad para nosotras(os) y nuestras(os) hijas(os).
• Nuestro curso Siendo una Mama/Papa nos recuerda que 'no existe una mama/papa perfecto – se trata de ser suficientemente bueno'.
• También debemos recordar que 'es importante cuidarnos para sentirnos capaces de sobre llevar las exigencias de ser mamá/papá'. Ve el mensaje de Kathryn para algunas ideas de cómo hacer esto.
• Crea un nuevo horario para tu día o semana para ustedes y sus hijos. Dividir el día en distintos periodos de tiempo puede ayudar mucho ¡y sentirse menos abrumador!
• Si sientes ansiosa(o) compartirlo con alguien quien quieres o podrías encontrar unos recursos en línea, por ejemplo: https://www.calm.com/blog/inhala-profundamente
• También es muy importante en este momento ¡tratar de divertirnos con nuestras(os) niñas(os)!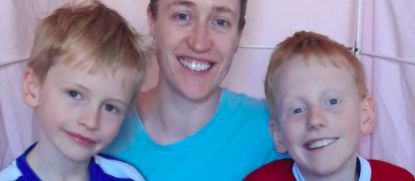 Una idea que podrías probar en casa fue sugerido por Josh, 9 años, dice que puedes construir una guarida usando un tendedero de ropa y una sabana vieja. También podrías construir una guarida usando cajas de cartón o juntando unas sillas. Las guaridas son espacios increíbles para jugar y las(os) motivaría a usar su imaginación y promover juegos mentales y físicos y habilidades de aprendizaje. ¿Por qué no hacer uno hoy y ver donde te lleva tu imaginación?
¡Mándanos fotos de lo que han construido!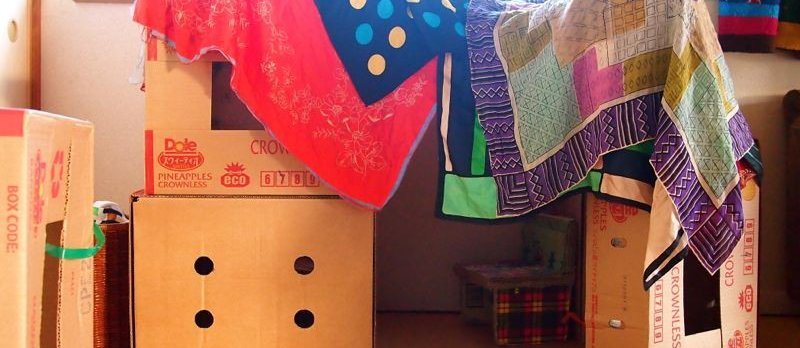 Posted by Ana Ramirez Mourraille on 1 Apr, 2021