Josephine shares her experience of bereavement during lockdown
Sadly given the number of people who have died due to the corona crisis many people have been affected by grief. Josephine lost a friend and this week she shares her experience of dealing with bereavement during lockdown.
In loving memory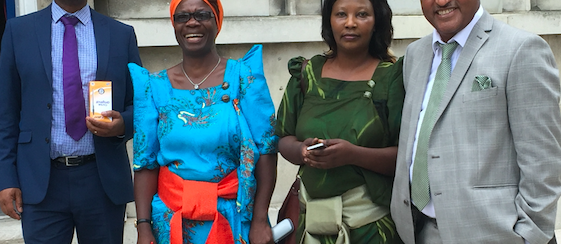 As we mourn your passing
I go back to my first days at CUK
Getting your emails, and you forwarding mine!
We had an instant connection
Not just in name but in culture and background
I took it for granted and bothered you constantly!
You were always so kind
And GENTLE
My memory of you is that you were always smiling.
That is not completely accurate
But you seemed to laugh so easily!
Until one day
At the BAME meeting
I saw you cry!
Big tears rolling down your gentle face
They seemed to burn your face
Because instead of being angry
You were sad from the pain of injustice!
For the 30th Anniversary party
I recall persuading you
To wear a gomesi, our traditional dress
To bring some culture and colour to the proceedings
You said you did not have one and I brought one for you
What I did not tell you was that it is the gomesi
I wore for my traditional wedding
In the ladies bathroom, we giggled as I told you to keep still
So, I could dress you up properly
It felt like we were sisters, getting ready for a party
Now it is not the gomesi I wore at my wedding
But the gomesi you wore – the one marked with your name!
My one regret?
Is that we did not have our planned sleep-over
To cook our traditional food
For you to meet my family
I can only imagine, the stories and laughter
And getting to know each other – a bit more!
Our giddy plans
Disrupted by your departure
To a virus so dreadful
Without warning or farewell
No hugs or kisses!
Now I must say
Rest in peace my darling
As I so believe, that on one sunny day
We will meet again
In the meantime,
I hope that I carry not just our name
But some of your other attributes
As I bid you farewell.
Posted by Ana Ramirez Mourraille on 16 Jun, 2020