Join Southwark Family Council
Join Southwark Family Council
Posted by Wilhelmina Perry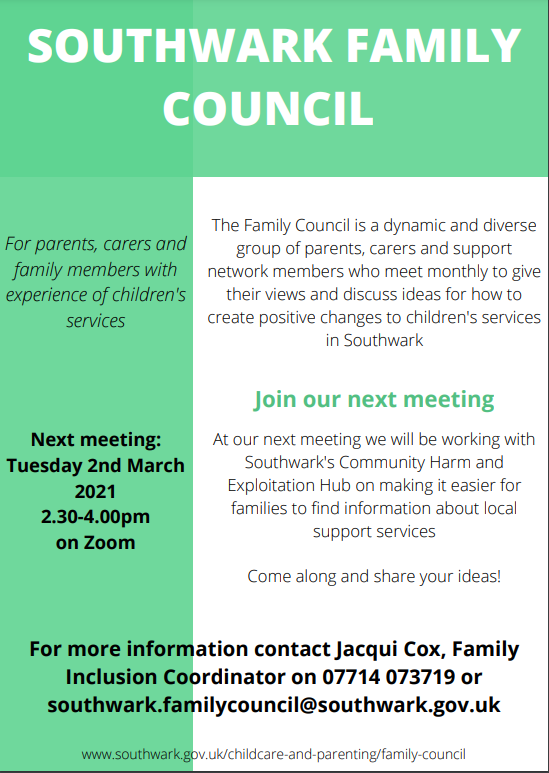 The next Family Council meeting is taking place on Tuesday 2nd March from 2.30-4pm.
At the meeting we're going to be working with the Southwark Community Harm and Exploitation Hub on making it easier for families to find information about local support services, and looking at putting together a webpage for this. 
Family Council meetings are open to parents, carers or family members with any experience of children's services.
Posted by Ana Ramirez Mourraille on 5 Apr, 2021