How community leadership training has helped parents take action on the issues that affect them
How community leadership training has helped parents take action on the issues that affect them
Posted by Daphne Giachero
In this blog we hear from 5 different mums who are involved in PACT Southwark and have taken an interest in community organising. Here are their reflections on how our Citizens UK training on community leadership has helped them take effective action on something they care about or are affected by.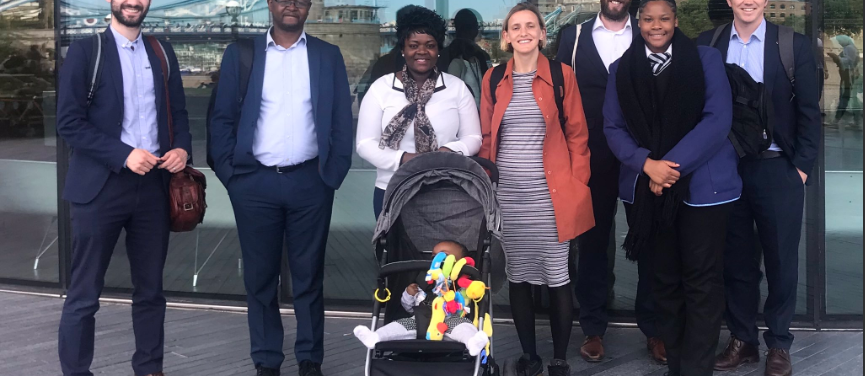 Elsie's story
"Getting involved in community leadership has helped me take action on something I care about. In fact, I care so much about young people. Sharing my story with others to persuade a politician like Lib Peck, who is the Head of the Violence Reduction Unit at City Hall and who has the power to implement the positive changes which I so much want for the community, gives me so much joy and satisfaction.
Persuading Lib Peck to invest in parents and communities as an early intervention measure in order to reduce youth violence in London makes me happy. Most of these youths are struggling with mental health, just like me. I want to encourage these youths to open up about their mental health so that they can get the appropriate help they need."
Danna's story
"The way in which the community leadership training has empowered me is that I'm now doing things that maybe a few months ago I couldn't imagined doing it. It helped me to find myself again and connect with the essential part of my rights and how I am part of this community and society. It encouraged me to ask, speak and raise my voice on what isn't fair.
I'm living with my family, my two children and partner in Tooley Street, and in that part of the city there is a high infestation of mice. I did a request for my flat to have space for my fridge, after one year when they finally came to fix the problem they left a big hole in the wall. They found more problems that they had to contact technicians to fix that first, when the problem was sorted out, the hole still continued to be there, and we kept getting mice. We spoke with the fair community service to take action about it, but always we found it delayed to get solution.
My children were living under a hazard and as any parent, when you see that the system is not working, we have the responsibility to take actions. I used all the training community leadership and advice from friends to do it. I made contact with the Councillor from my area, I emailed her explaining my case. She answered me on the same day and she supported me and also spoke with the person in charge and she took action about it. Next day, I had an appointment with pest control and the landlord to check and see the mice's droppings.
I was frustrated in the beginning when I started to live here but some problems do get solved. I felt confident - the confidence that I had lost - thanks to Espacio Mamá and MumSpace and also to my GP who recommended me to go and socialise with other mothers. Sometimes we think that we are alone because we are struggling with motherhood, work or different situations, we can lose the faith in ourselves. Believe that good people exist around us to support us and also to open our minds and heart to a better community and world. I believe that a great change starts from our home, with our children and family. For my experience of life this has just been the beginning of empowering myself and others to raise their voices."
Johanna's story
This story was translated from Spanish by Danna.
"I'm 27 years old. I came to London from Ecuador around one year and seven months ago. After a few months I got pregnant with my second baby. It was a difficult pregnancy for me, I found myself living alone in one room with my older son who is seven years old, my husband and me being pregnant, without having fluent English and without any support. After my second baby was born, my health visitor told me about Espacio Mamá for women who are Spanish speaking, I was really excited to find this space. They offered me the opportunity to do the community leadership training course from Citizens UK. This course has encouraged me to get out more, to do stuff by myself and reduce work in what I want. It has helped me be prepared to improve and get more knowledge and experience about leadership to give support for the youth from Ecuador."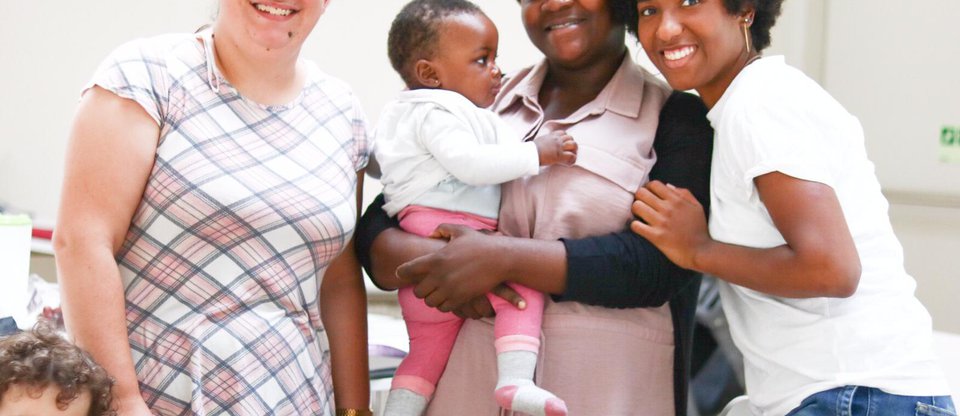 Carina's story
"One of the things from the community leadership training that I took away was that I do have the power with others to make a difference. This is very powerful for me as at the time I was going through difficulties with the council. I was having my bathroom, toilet and kitchen completely redone and I was very unhappy with the contractors for varied reasons and normally I wouldn't talk to others about any problems. However, having built my confidence in the training, I began talking to my neighbours and found that they too were being mistreated or not getting the work done properly and experiencing other housing difficulties.
Through having more confidence to do something, I wrote out a 4 page complaint letter and sent it out to the council. I also helped a neighbour write out her complaint as her English was poor. Another neighbour was also encouraged to complain about the poor quality of the work as he didn't feel alone. In the end the contractors came back to redo the errors of the work we were unhappy with and their managers came round to do a full inspection of the works being done. This made me feel empowered and more encouraged to open up to people and to do more things even if it starts out as a small thing. I believe now that talking is the first step to solving problems instead of just accepting that's the way things are. The training has given me a new perception, so having this mind-set has led me to new connections with people.
During my training and doing 121 sessions I connected with another lady who was going through hard times and I had gone through similar things in the past. She was able to unburden herself in me and I was able to share my own experiences and give her practical advice on what she can do. This has reinforced in me that I want to make a difference to others by using my own past knowledge and experience and it would not have been possible without first being part of PACT and doing the community leadership training.
I am proud to be part of the core team and doing something I feel is important by helping to lead a campaign about how the council mistreated tenants and I probably wouldn't have gotten involved unless I had gone through the training."
Munira's story
"When I moved to Southwark about a year ago, I didn't know anyone and was isolated. A neighbour invited me to MumSpace run by PACT and it was really lovely to meet other mums. PACT provided a sense of community as we come together with other parents.  I had the opportunity to do training in community leadership and it was lovely to be part of a group who feel motivated to want to make things better for themselves and their community.
When my daughter started secondary school in her first year, I didn't feel a sense of being part of a school community or know other parents like I had at her primary school in East London or know any parents around. But after joining this training with PACT, I really started to understand that I could approach the school and help to build a sense of community by asking if I could organise a coffee morning for parents, where a group of parents who shared the same concerns like me could meet.
It was great to have the support of the person who did the community leadership training and she works with my daughter's school as they are part of Southwark Citizens.  A group of parents met together in the coffee morning I arranged and it made me really happy that people had open minds to talk to each other and support each other.  I am really pleased I had the courage to do it. I am definitely going to be having another meeting for a group of parents to come to in September.
I am really happy to be part of the core team at PACT - we are parents who have done the community leadership training - and we are working with others in Southwark Citizens on many issues. I am really looking forward to taking part in a meeting with council leaders on 15th of July and also working to make ESOL classes more accessible to mums who really need them".
Posted by Ana Ramirez Mourraille on 16 Jul, 2019