Family Food Club - Super Simple Pesto & Moroccan Greens
Family Food Club - Super Simple Pesto & Moroccan Greens
Posted by Layla Meerloo
Pasta and pesto is an easy family favourite for Danna and she taught us to make one from scratch. Plus from fork to fork with Mena's Moroccan Greens recipe.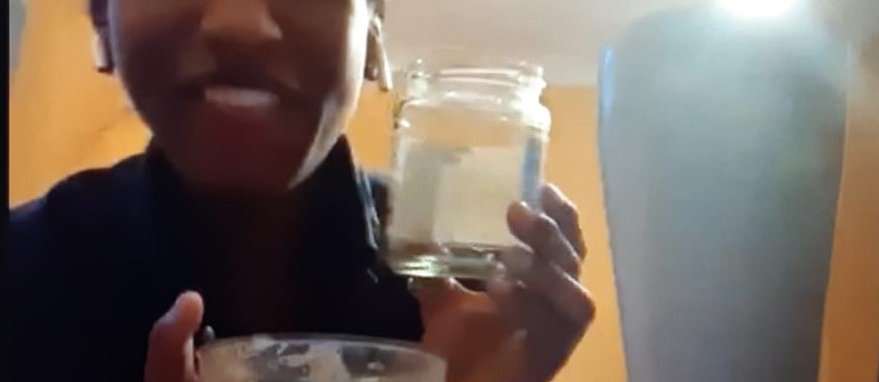 Homemade Pesto with Danna
Pasta and pesto is a regular at Danna's house because the children love it and it's simple to make with a jar but it's also surprisingly easy to make the pesto yourself. Danna chose to share a pesto recipe by the amazing Jack Monroe, you can see it here: (https://cookingonabootstrap.com/2020/01/21/salad-bag-pesto-recipe/). She has lots of fantastic recipes that are worth trying.
This recipe is great because its really cheap, super quick and the ingredients are really flexible so you can add in lots of things you find in your kitchen!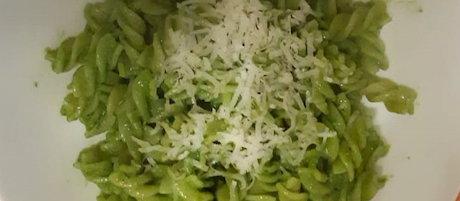 Ingredients:
150g Bag of salad (OR: broccoli, kale, spinach)
1/2 Cloves of garlic or 1/2 tsp garlic paste
60ml oil (any kind, I used some olive and some rapeseed)
1 Lemon
A pinch of salt
A pinch of pepper
Optional extras:
Cheese - parmesan can be blended in or added at the end, other cheeses are good to add at the end
Fresh herbs – basil, parsley and coriander add great flavour
Nuts or seeds – walnuts, pine nuts, sunflower seeds
Chilli – fresh or dry
Method:
1- Place your bag of salad into a blender with all of the ingredients you would like to add and blend!
Kale: if you are using kale make sure to remove the hard stalks first and rip up the leaves small
Broccoli: lightly cook the broccoli first
Danna used: salad, garlic, lemon, salt & pepper and added some avocado too!
I used: salad, garlic, lemon, flaked almonds salt & pepper and added some parmesan on top of the pasta
Jack Monroe also gives the option of chopping everything up by hand if you don't have a blender!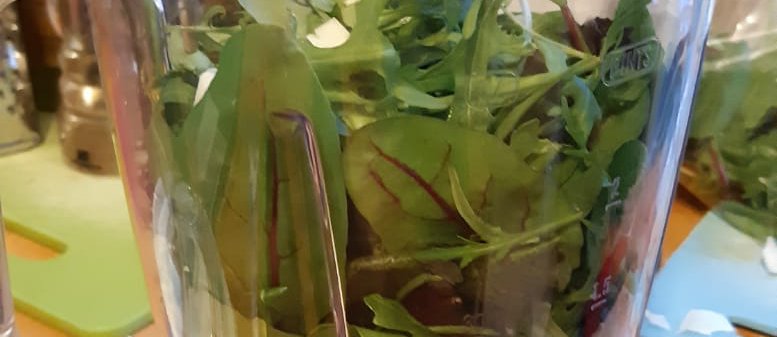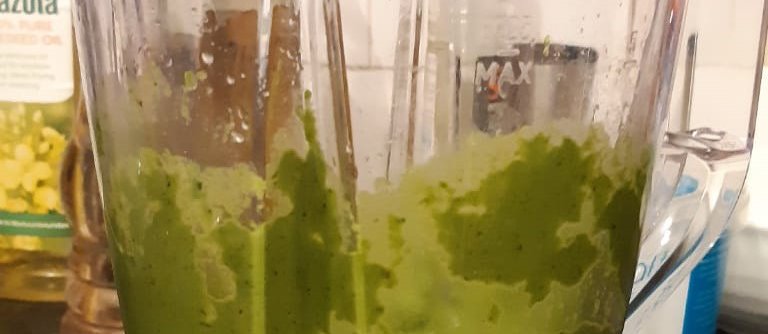 2- Stir the pesto it into your pasta, you can add some other vegetables too if you like and you can sprinkle some cheese on the top
You can also store in a jar in the fridge for up to 4 days, or in the freezer for a few months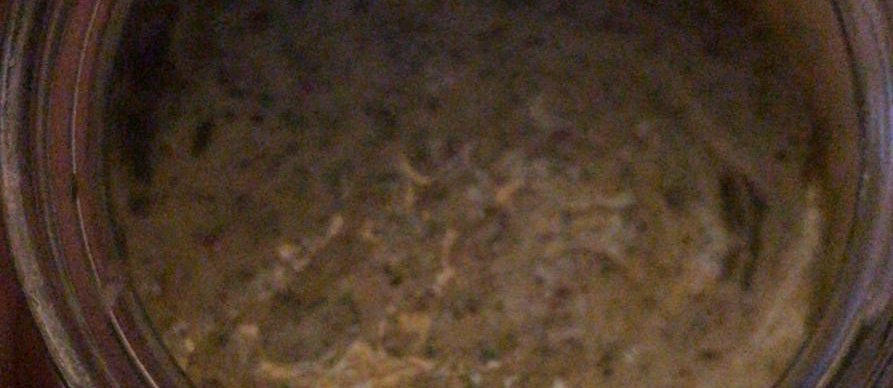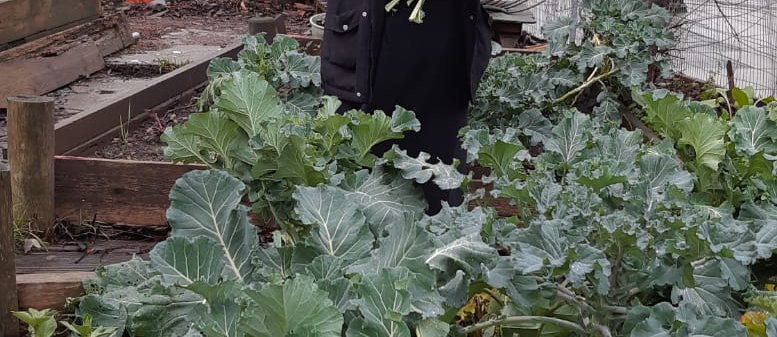 Mena's Moroccan Greens
Mena picked these spring greens from the PACT allotment and cooked them up, straight from garden to plate, yum!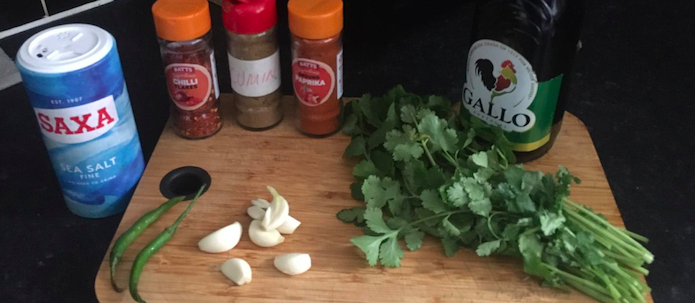 Ingredients:
Greens/Cabbage
3 Cloves garlic
Bunch coriander
1 Teaspoon paprika
2 Teaspoons cumin
Chili flakes or fresh chili
Olive oil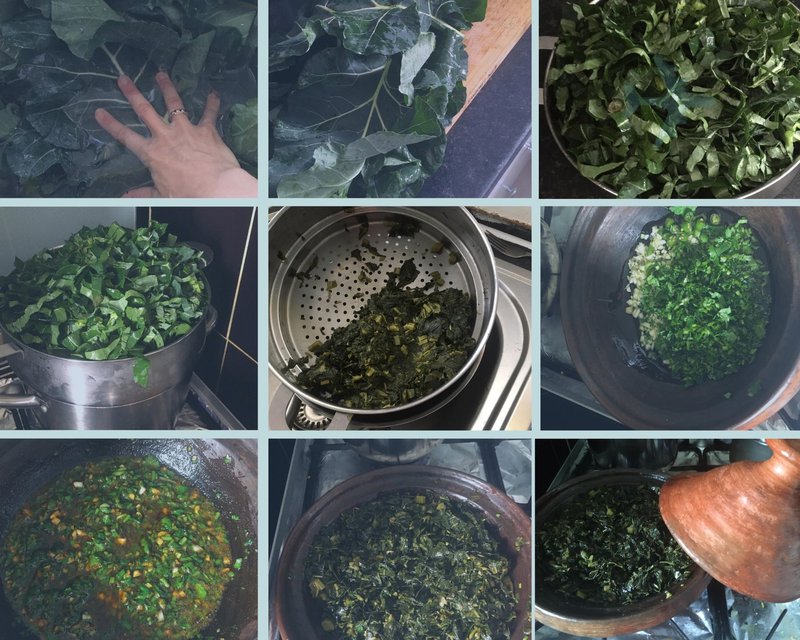 Method:
1- Wash greens/ cabbage
2- Drain well
3- Remove tough stalks and chop thinly.
4- Put in steamer/ boil to cook.
5- Once cooked, cool and press or squeeze all the water out with your hand.
6- In a pot add a good amount of olive oil, add 3 cloves of chopped  and a bunch of coriander on a low heat. Add 1 teaspoon of paprika, 2 teaspoons of cumin and either chilli flakes or a chilli pepper. Salt to taste.
7- Mix well and cook for 6-7 minutes making sure garlic doesn't burn.
8- Then add the greens and mix really well.
9- Leave to cook on a low heat for 10 minutes to infuse the spices.
Enjoy as a side dish or eat with bread.
Finally, ideas for the weekend
If you're looking for activities for families check out this blog of ideas from our parents of things to do.
Posted by Ana Ramirez Mourraille on 29 Jan, 2021