Family Food Club Online 6th November 2020
Family Food Club Online 6th November 2020
Posted by Layla Meerloo
This week Deshni showed us how to make her veg packed super stew and garlic bread, delicious and nourishing for the whole family on a winter's day. Also Yovana shared a super simple recipe video kids will love!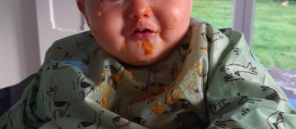 Deshni's Super Stew and Garlic Bread Recipe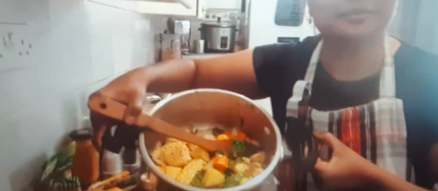 Deshni wanted to share this recipe because it is really simple and works well with any vegetables you have in your fridge or cupboard. So, if you have a spare piece of pepper or half a carrot lying around you can just add it into the mix!
It is also a great recipe to use with seasonal vegetables, which are a great option because they're fresh, packed with nutrients and cheap! Good options for stews right now are: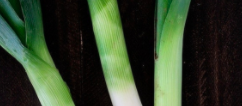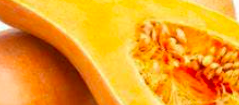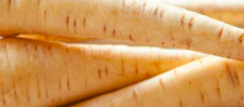 Ingredients:
1 Large onion
2 Garlic cloves
½ Teaspoon turmeric
2 Bay leaves
1 Teaspoon thyme
600ml Stock
Oil
Great with lots of vegetables, choose:
Seasonal (delicious, healthy and cheap!): leeks, parsnips, celery, sweetcorn
AND/OR carrots, potatoes mushrooms, peppers, cabbage, spinach
Add: chickpeas or tinned beans
Method:
1- Roughly chop the garlic, onion, leeks and celery
2- Heat some oil in a pot and add the garlic and onion to soften, if you're using leeks and celery add them too
3- Add ½ teaspoon turmeric, thyme and bay leaves or any other herbs that you like (paprika is good!)
4- Chop into large pieces the carrots, parsnips, potatoes and add to the pan
5- Stir and cover the vegetables with water and stock
6- Bring to the boil. Turn the heat down and simmer for about 15 minutes with the lid on until the potatoes are just softening, then you can add any other quick to cook vegetables like broccoli, spinach, courgettes etc. You can also add chickpeas or another type of tinned bean.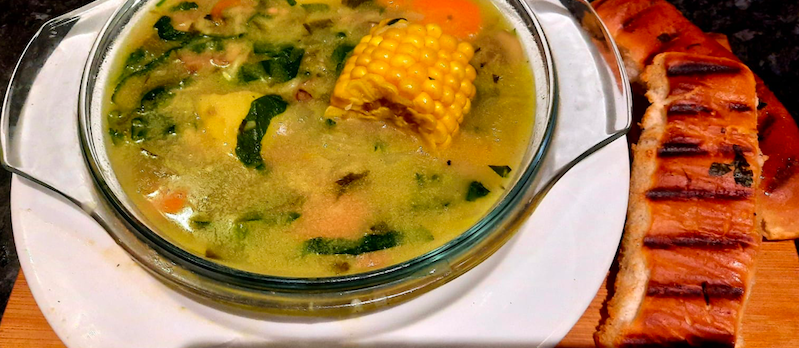 Garlic Bread
Stews are great accompanied by crusty bread. Deshni showed us how to make a very tasty garlic bread.
Ingredients:
1 Clove garlic
Butter
Fresh parsley/dried herbs
Bread
Method:
Finely chop or crush the garlic and parsley
Mix with room temperature butter
Spread onto bread or toast and eat it with your stew!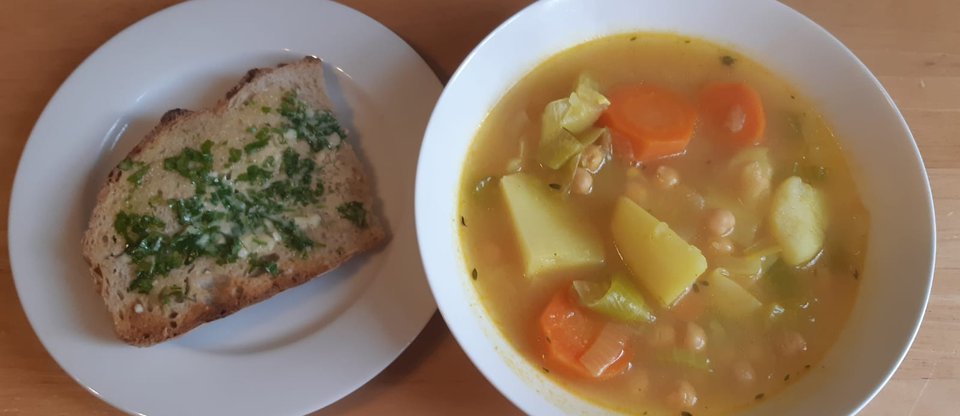 Yovana's Egg and Spinach Recipe
Yovana made this great video to share with all the PACT families with a super simple, quick scrambled egg recipe. She says her children love it and it's a good way to get them eating more vegetables. If you don't have spinach you can always try with any vegetables you have to hand.
Ingredients:
Spinach
Gouda Cheese (cheddar is also good!)
Eggs
Oil
Posted by Ana Ramirez Mourraille on 6 Nov, 2020