Family Food Club Online 6th April 2020
Family Food Club Online 6th April 2020
Posted by Layla Meerloo
Today we attempted our first ever virtual Family Food Club session and made pizzas together in our own homes! (from the living room floor in our case!)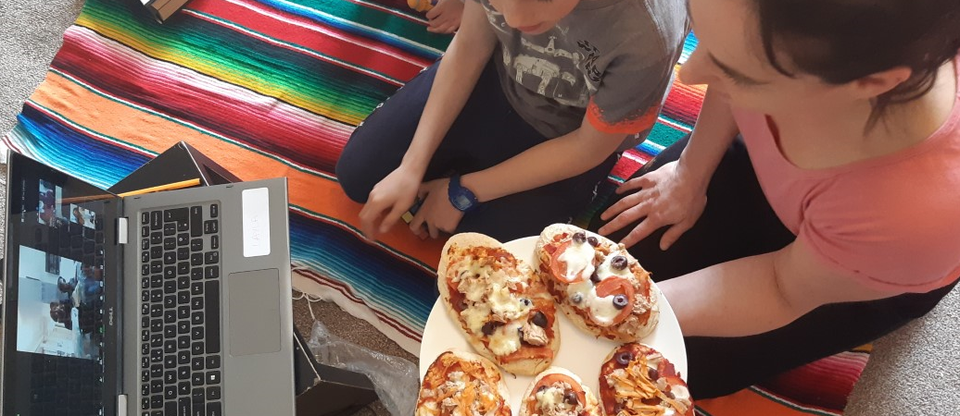 Easy Pizzas
It can be a bit of a challenge getting the all ingredients we need at the moment so we need to be extra creative in the kitchen. We decided to make a super adaptable pizza online today, it works with many different options. Children love getting involved in every stage, particularly decorating their own pizza. We got the idea, here.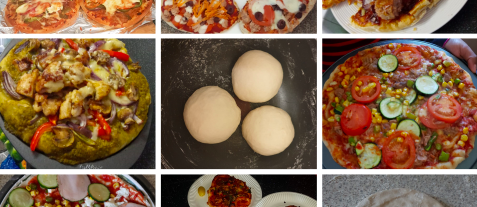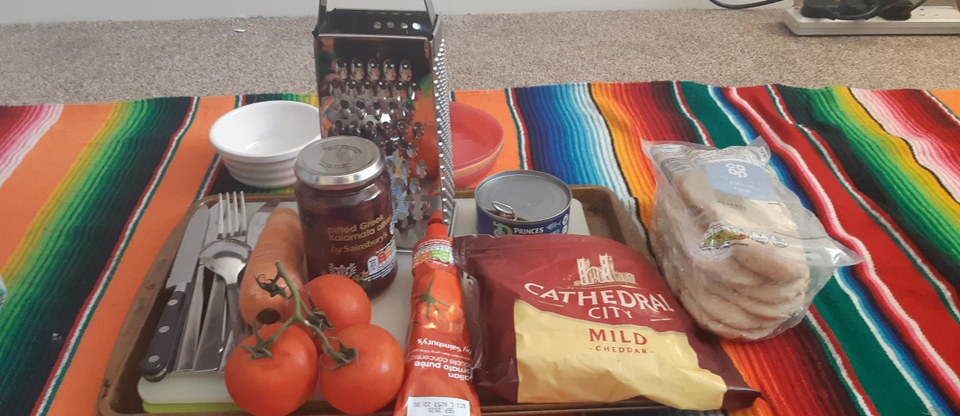 Ingredients
*Pitta bread, pizza bases, tortilla wraps, naan bread (anything flat and bread like!)
*Vegetables and toppings (peppers, tomatoes, courgettes, olives, tuna, ham etc.)
*Cheese
*Sauce (tomato puree, pasatta, pesto, tomato sauce, BBQ sauce!)

Get creative!!
Method
1- Chop or grate all the toppings
2- Add the sauce, tomato puree (or other base) to the pitta bread (or any other bread!)
3- Decorate the pizza with the toppings adding the cheese last
4- Bake in a preheated oven at 180C for aprox 5 minutes, grill it for a few minutes, or wrap it up and eat it raw!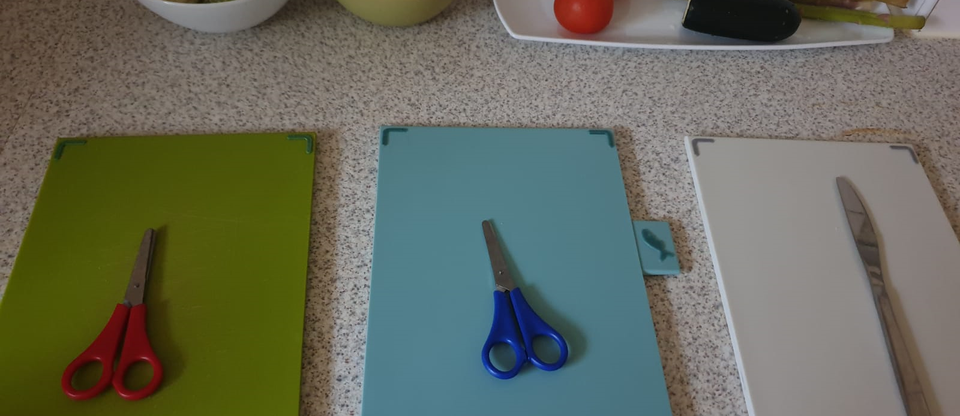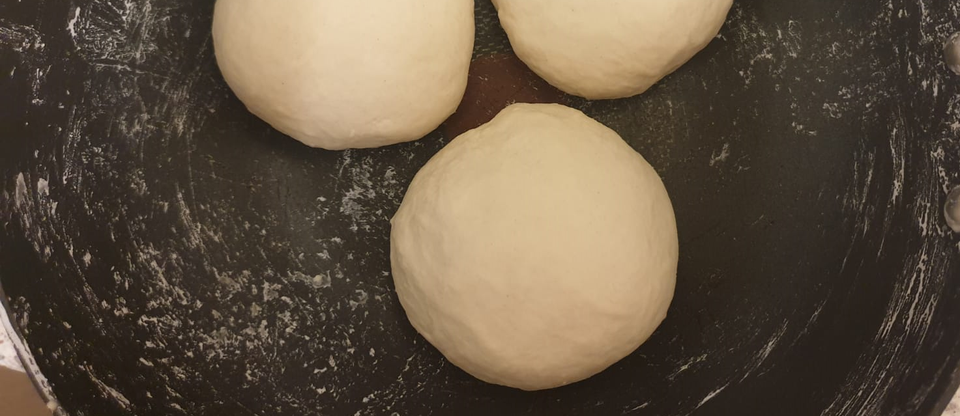 If you want to make your own dough, this is an easy recipe to follow this link.
Deshni's Tasty Aubergines
This recipe can be made with different vegetables if you don't have aubergines, you can try courgette, spinach, mushrooms, canned beans or potatoes (you would need to cook the potato first).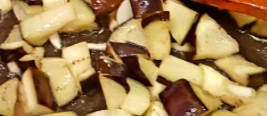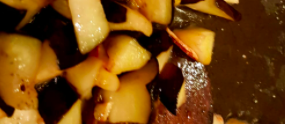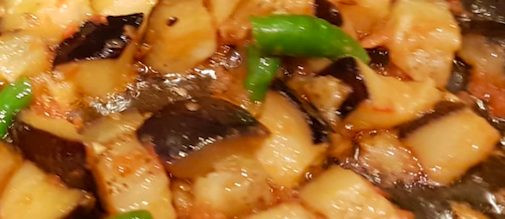 Miriam's Roasted Vegetables
This is a super simple and adaptable dish as most vegetables taste great when they are roasted. You can use a wide variety of herbs and spices to add flavour, you can experiment!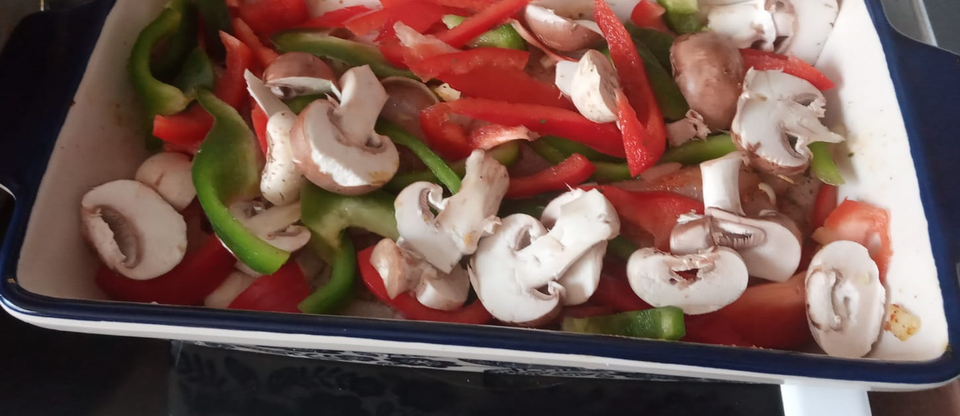 Ingredients:
Sliced vegetables (peppers, mushrooms, courgette, try to make sure they are similar sizes so they cook at the same time)
Olive Oil
Herbs and spices (oregano, rosemary, garlic, pepper, thyme, chili flakes...)
Method:
Heat the oven to 200C/180C Fan/gas 6
Place vegetables in a roasting tin, add oil and seasoning and mix
Roast for approximately 30 mins (depending on the size of the vegetables)
You can accompany the vegetables with almost anything too, couscous, rice, and pasta. Add some cheese or chickpeas too!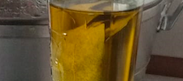 Noemi's Courgette Fritters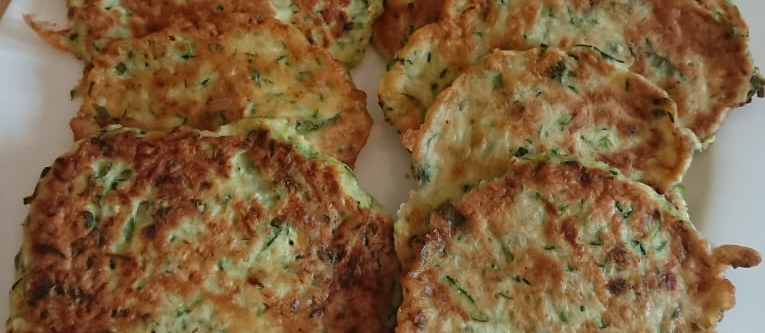 Noemi shared this really adaptable recipe, which is kid friendly with me this week. You can freeze these fritters and save them for another time.
Or if you prefer a video.
This is a really good place to find useful information on how to make the most of your food at this time, it has tips on:
How to store food so it lasts longer - for example, what food can you freeze?
How to make the most out of your ingredients – tasty recipes
Jack Monroe is an expert on cooking with limited ingredients and on a budget, well worth a go!
Don't Forget to Keep Moving!
As well as eating well it's important to have plenty of physical exercise as well, these exercises are recommended by our Family Food Club Mums.
Posted by Ana Ramirez Mourraille on 2 Apr, 2021