Family Food Club Online 30th March 2020
Family Food Club Online
30th March 2020
This week we're sharing two recipes our Family Food Club mums have made with their children over the last week, some tips for cooking with children and links for accessing food at this difficult time.
Today our Family Food Club Online has:
Tips on cooking with children
Recipes to try at home
Links for how to access food
Information on a FREE online Kids Kitchen session this Tuesday
A healthy take away option if you need a little break from cooking for now!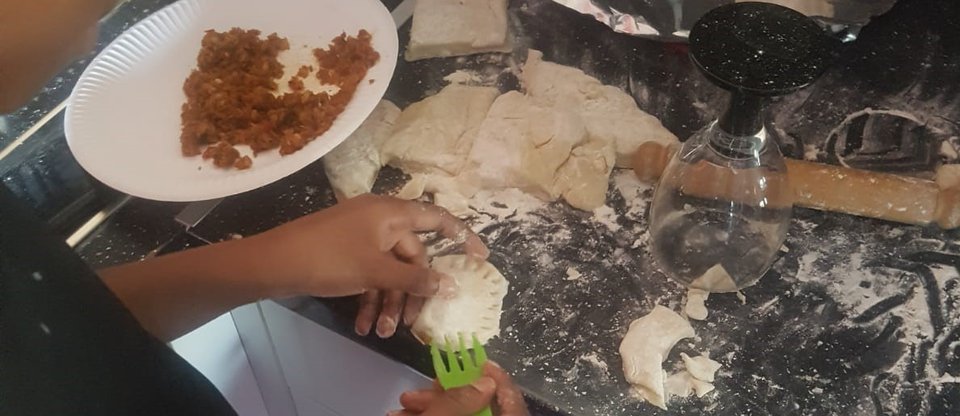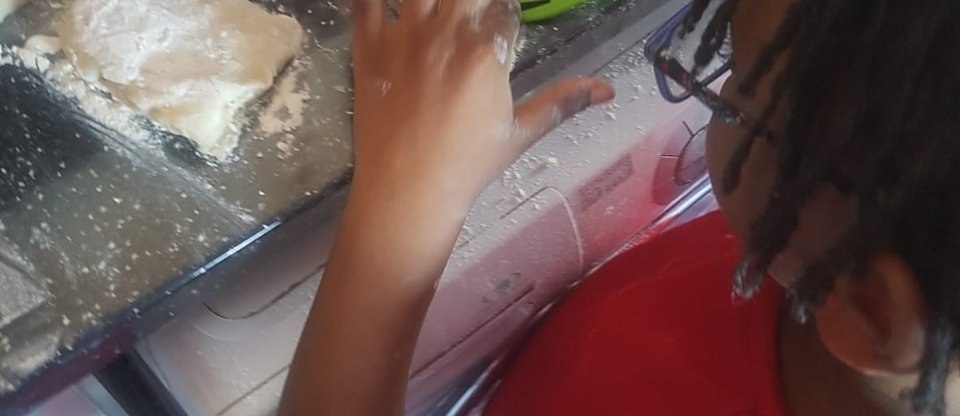 Cooking with Children
It's amazing how much children enjoy cooking, spending time doing a task with you and feeling useful! You don't need to do anything special to get them involved, they can help with:
Stirring
Pouring
Measuring
Kneading
Counting out ingredients
Mashing
Sprinkling
Chopping and cutting (with supervision!)
Most important: Remember it doesn't need to be perfect, children seem to enjoy eating their weird creations more than anything else!
Maria's Pasteis de atum (Tuna Patties)
Maria made this dish from Portugal with her boys' help this week. It's a great recipe because the patty fillings can be easily adapted to what you have in your cupboard. It's also fun for children to help with as they get to play with dough, cut shapes and press down the patties.
Dough for patties:
1 mug water
1 mug milk
2 tablespoons butter
1 pinch salt
3-4 mugs flour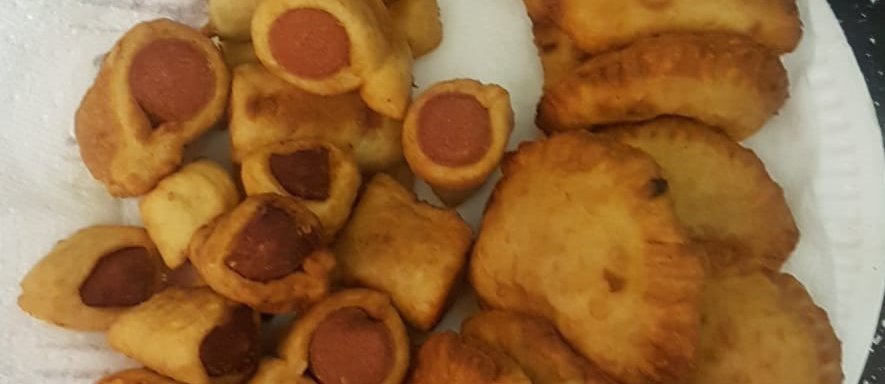 Method
1- Put water, milk and butter in a pan and heat it, when it's about to boil add flour, mix quick and hard with a  wooden spoon (if you would like to do it cold you will need much less water and milk - you can add it slowly as you mix)
2- When it's all combined put it on the counter and knead it like bread, add more flour if it is too sticky
3- Leave it to rest while you make the filling (can cover and put in fridge)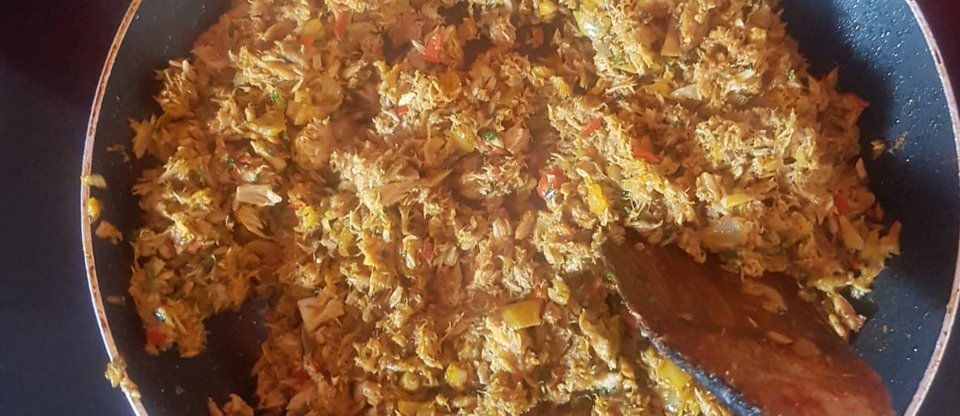 Filling
1 tablespoon olive oil 
1 onion, chopped
3 garlics, chopped
1 teaspoon cumin
1 teaspoon paparika
Piripiri – scotch bonnet or chilli (to taste)
Fresh coriander, chopped
2/3 tins tuna
Method
1- Heat oil in frying pan then add garlic, onion, cumin and paprika and cook for a few minutes
2- Add tuna and corriander mix all together
3- Add piripiri or spice to taste
4- Let it cool down while you prepare the dough for making the patties
Making the patties:
1- Take small balls of the dough and roll out
2- Cut shapes using a cup or cutter (Maria used a glass)
3- Add filling to half of the cut shape
4- Place shape on top and push down the pastry with a fork to close
5- Place on a baking tray with grease proof paper and cook at 180C for 20 minutes (you can also fry, but it's not as healthy!)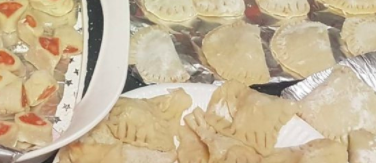 Hayley's Blueberry Smoothie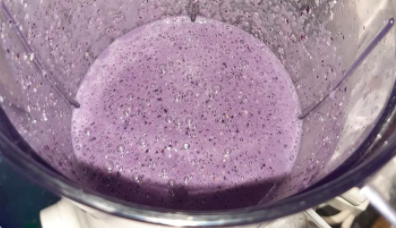 Smoothies are always a favourite with children and they're an easy way to get some fruit and veg into their daily diet. They are also super adaptable to whatever we may have in the fridge or cupboard!
Ingredients:
Handful frozen blueberries
1/2 cup of milk (or milk substitute like sugar free soya)
Handful porridge oats
Method:
Place everything in a blender and whiz together!
Other options:
Any fresh or frozen fruit!
Vegetables - spinach, broccoli, avocado, courgette 
Nuts like almonds and walnuts
Adding ice makes it thicker and gives a good consistency
Evelina Community Food Workers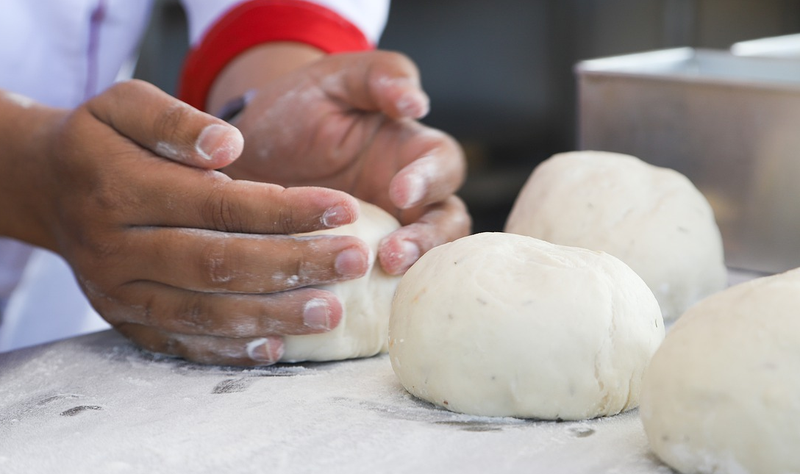 This Facebook page is packed with great healthy recipes, ideas and advice for your families. We've used lots of their recipes at the Family Food Club. Let me know if you give any of these recipes a go!
Jaime Oliver kids recipes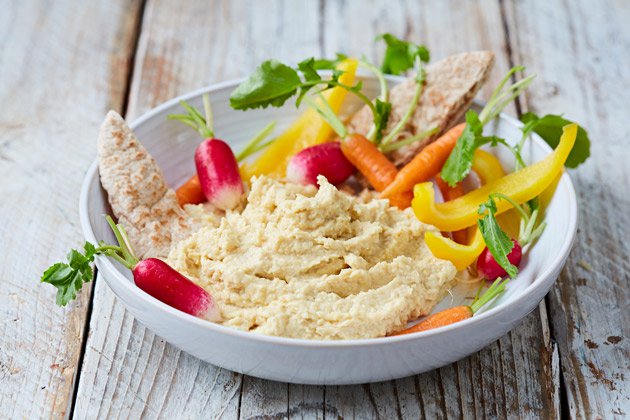 Jamie Oliver has shared lots of great ideas for cooking with kids, please share the results if you try any of them out!
Food Access during Covid19
If you're unable to afford food, or are self-isolating due to COVID-19 (Coronavirus) and unable to access food, visit this page which has links for support.
Kids Kitchen online session 31st March 11am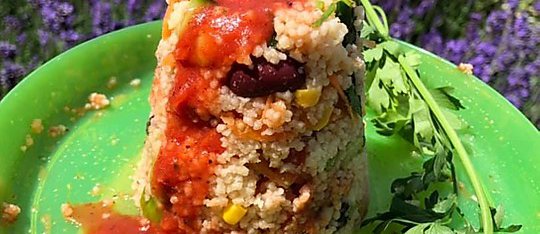 Kids kitchen are doing a free virtual cooking session for you and your children, I really recommend joining in if you can. Kids Kitchen say:
"These are difficult times but we hope our session will bring some colour and some fun into your day and will make you feel a little bit closer to other people who are going through the same thing.  We are going to be making couscous volcanoes, one of our most beloved recipes. We've made them in fields, church halls, front gardens and car parks - team, this will be a breeze!

You don't need anything special to take part. You don't even need to be in the kitchen! Find a space on a table, in a corner, on a picnic blanket...
Medleys Take Away
A rare inexpensive healthy takeaway option for families when you've just had enough time in the kitchen!
Posted by Ana Ramirez Mourraille on 1 Apr, 2021