Family Food Club Online 25th June 2020
Family Food Club Online 25th June 2020
Posted by Layla Meerloo
This week Kolpona shared two delicious family favourites at the Family Food Club, lentil soup and semolina potatoes, the recipes are below.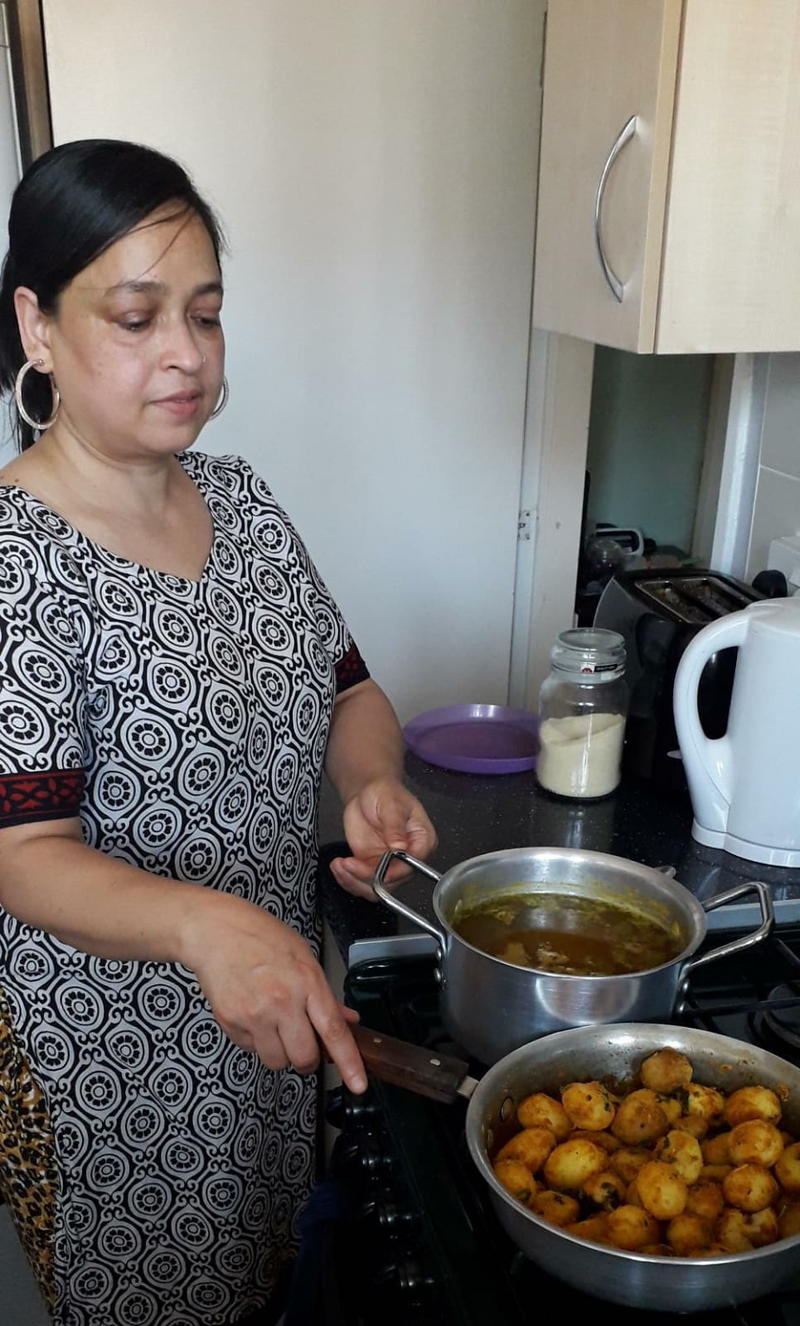 This is a simple tasty recipe that is good with any kind of lentil, which are a great healthy, cheap option for the whole family!
Ingredients:
1 Cup lentils (any type)
1 Cup water
½ teaspoon coriander powder
½ teaspoon turmeric powder
Salt (to taste)
1 Tomato, sliced into 4 pieces
2 Bay leaves
1 Handful fresh coriander, chopped
6 Cloves garlic, sliced
Oil
Method:
1- Wash the lentils
2- Add the lentils to a pan with 1 cup of water (so the lentils are well covered), add the coriander powder, turmeric powder, sliced tomato, bay leaves and salt
3- Place pan on heat with lid and wait for the water to go and the lentils to get soft
4- Once the lentils are soft mix to make the lentils like a
paste, then add 3 cups of hot water, mix and allow to boil for 20 minutes
5- While it is cooking slice the garlic and fry it in some oil until it is slightly brown
6- Chop the coriander
7- Once the soup has boiled for 20 minutes add the garlic and chopped coriander, take it off the heat cover and allow it to stand for a few minutes, then it is ready to serve.
Kolpona's Semolina Potatoes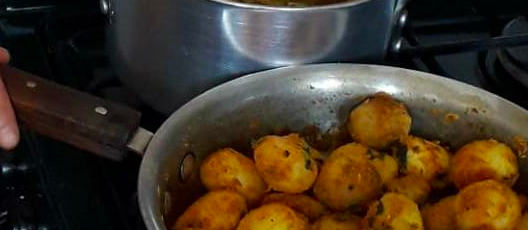 Ingredients:
500g New potatoes (or any kind of potato)
2 Tablespoons semolina flour (or flour)
1 Teaspoon paprika
½ Teaspoon turmeric
½ Teaspoon salt
1 Handful fresh coriander, chopped
1 Tablespoon oil
Method:
Boil the potatoes, if they are large cut them into quarters
Once they have cooked drain them and set them aside to cool
Heat a pan then add the semolina, cook it until it has turned golden brown then set it aside
Remove all the semolina from the pan then heat the oil, add paprika, turmeric, salt and coriander, then mix together
Turn up the heat and add the potatoes and mix with the herbs and spices
Then add the semolina and fry until heated through, then serve.
Posted by Ana Ramirez Mourraille on 25 Jun, 2020