Family Food Club Online 20th April 2020
Family Food Club Online 20th April 2020
Posted by Layla Meerloo
We made falafel today at the Family Food Club online, a really adaptable easy recipe you can do at home with your children (if they're not screaming!). Also check out some fun activities, tips on making school food vouchers last and some information on food access.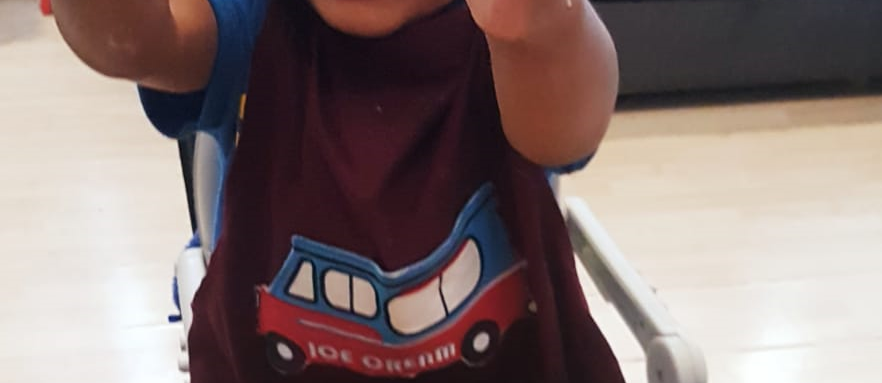 Fab Falafels
We used the recipe from the brilliant Change4Life website but also explored how to swap out all of the different ingredients: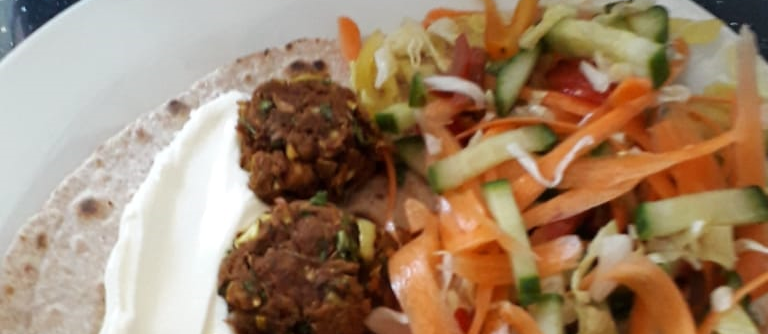 Ingredients
400g tinned chickpeas in water, rinsed and drained
swap: butterbeans, borlotti, kidney beans from a tin or cooked at home
swap: spring onions, onion powder
swap: garlic powder
Breadcrumbs (from 1 slice of bread)
swap: porridge oats, crushed cornflakes, crushed crackers, ground nuts or flour with some baking soda
swap: curry powder, garam masala, caraway seeds, chili powder, taco seasoning mix, ground coriander, paprika, chili flakes
1 teaspoon ground coriander
swap: caraway seeds, cumin, fennel or a combination of the three
2 tablespoons chopped fresh parsley
swap: chopped coriander, chopped green leaves like spinach
swap: any oil and some lime or lemon juice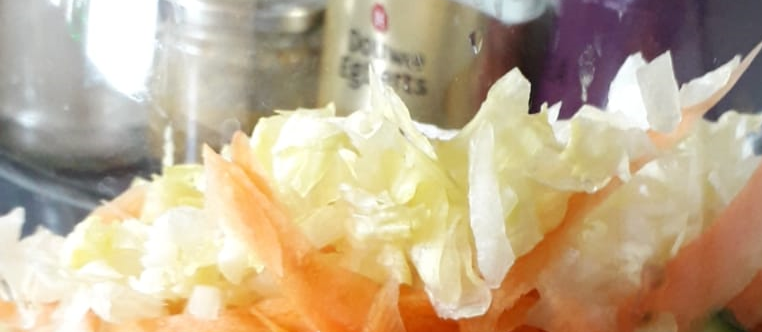 To serve:
Salad and veg, chopped and grated - tomato, tomato, cucumber, peppers, lettuce
Pitta bread, couscous, chapatti, rice
Extra flavour - natural yogurt, salsa, chili, gherkins
Method
1- Place the onion and garlic in a food processor and chop finely.
If you don't have a food processor, you can still make this recipe. Use a hand blender, or mash the chickpeas with a fork or potato masher and finely chop the onion and garlic.
2- Add the chickpeas, breadcrumbs, cumin, coriander, parsley and olive oil and mix for a bit longer.
You can also mush it all together with your hands!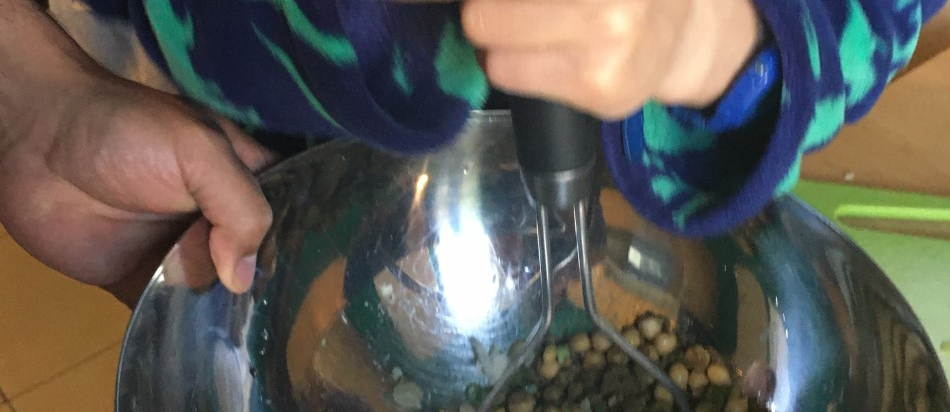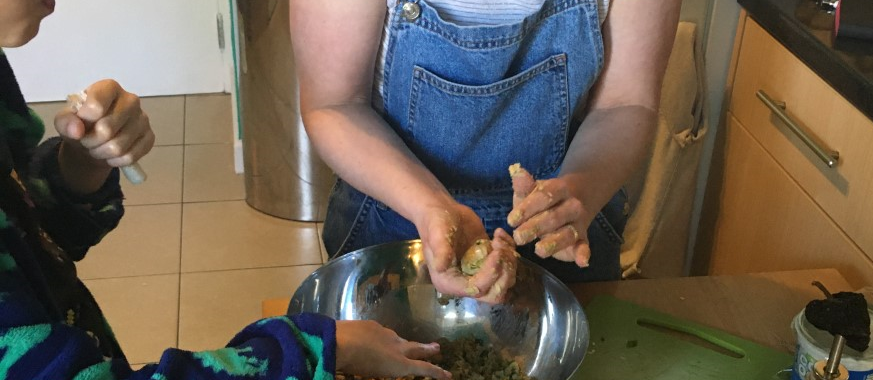 3- Shape into about 12 balls and place on a greased or lined baking tray. Chill for 30 minutes.
4- Place tray into a preheated oven (200°C/180°C fan/gas mark 6) and bake for about 25 minutes, turning the falafel to prevent sticking.
You can fry them in a little oil if you don't have an oven.
5- To assemble, fill each pitta with salad, falafel and yoghurt or salsa of your choosing, enjoy!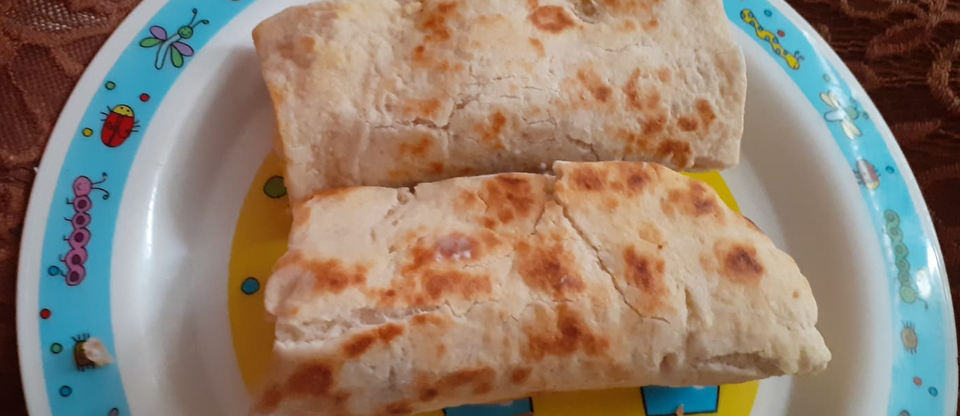 Tip: This website has lots of information on how to swap ingredients! 
Posted by Ana Ramirez Mourraille on 2 Apr, 2021