Family Food Club Online 18th May 2020
Family Food Club Online 18th May 2020
Posted by Layla Meerloo
PACT Mum Miriam shared her Special Sauce recipe with us at the Family Food Club this week, and it was a hit!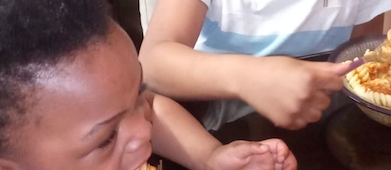 Miriam's Special Sauce
What makes this sauce so special is its adaptability and simplicity, she says that its really helped her to reduce the stress of cooking during lockdown. Miriam makes a large batch of it and has some in the fridge and freezer ready as a quick solution to any meal – she uses it for pasta sauce, jollof rice and stews, during our zoom session it was even transformed into a lasagne! You can add chicken, fish and any vegetables you like!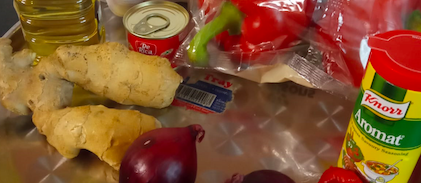 Ingredients:
Tomatoes (tinned or fresh)
2 Sweet peppers (any colour preferably red)
1 onion
Ginger
4 Garlic cloves
4 Tablespoons tomato puree (or ketchup)
Scotch bonnet chilli (to taste)
Aromat
Selection of herbs and spices to taste: parsley, cumin, mixed spice, black pepper, nutmeg, coriander
Oil 
Method:
1- Roughly chop all of the ingredients (Miriam doesn't peal ginger she just washes it well)
2- Place all of the ingredients except for the oil into the blender and blend (add a little water if necessary)
3- Heat oil in a pan then add the blended ingredients bring to the boil then simmer with a lid on for approximately 20 minutes until it is thick and all the water has evaporated serve with pasta or anything you choose to add it too!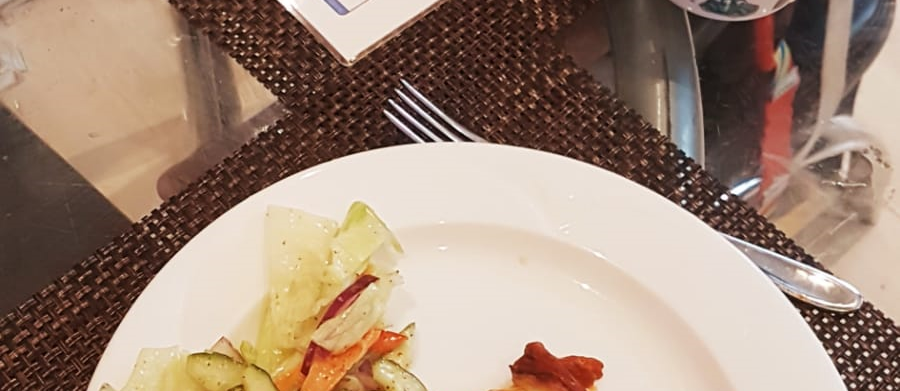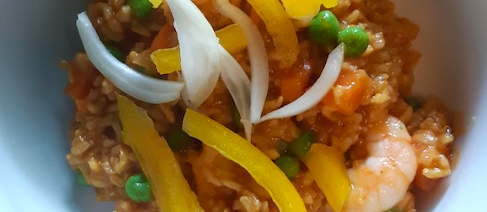 Miriam's Pineapple Juice
Miriam is a huge ginger fan and this tasty drink has a real kick to it!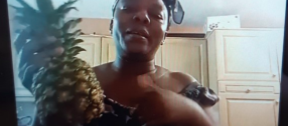 Ingredients:
1 Pineapple, peeled and roughly chopped
2 Lemons, chopped
2 Limes, chopped
Ginger
Mint
Water
Method:
Prepare all of the ingredients, make sure there are no seeds in the lemon and lime (you do not need to peel them)
Place ingredients in a blender with some water and blend (add ice if you like)
Strain the ingredients and add water and its ready!
Posted by Ana Ramirez Mourraille on 22 May, 2020