Family Food Club Goes Online (for now!)
Family Food Club Goes Online (for now!)
Posted by Layla Meerloo
Food and family are more important than ever at this difficult time, so while we can't cook together at the Family Food Club we are going to try and connect in other ways. Our amazing Family Food Club leaders recommended sharing recipes over this time and getting the children involved while they are off school, as Hayley pointed out:
Because while they're doing cooking with us, they're still learning as well. They're learning maths, because we weigh the stuff. They're learning their colours through the food that we use. They're learning tastes, new words due to different types of food and vegetables.
So I decided to make a super simple family favourite with my two boys to share with you all. It's Evelina London's Christmas Snow Balls, but a Covid19 special version because I couldn't get one of the key ingredients, dates! At this strange time I think we all need to learn how to be more adaptable in the kitchen as many of our favourite ingredients are hard to come by. I had some tinned prunes in the cupboard so I used those instead
– what else could work? I was thinking mushed bananas could be an option…
Here's the recipe:
Christmas (Corona) Snow Balls
Prep time: 15 minutes
Makes: 10
Dates/prunes and oats are good sources of fibre and this recipe uses the natural sweetness of the fruit combined with cocoa powder to make a sweet snack.
Ingredients:
- 200g dates (or in this case prunes)
- 100ml slightly cooled boiled water
- 2 teaspoons vanilla extract
- 3 tablespoons dark cocoa powder (careful, too much and it can be bitter)
- 10 tablespoons of oats
- Desiccated coconut (or ground almonds)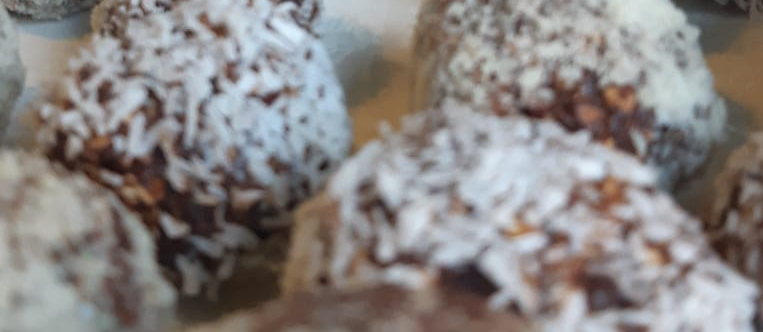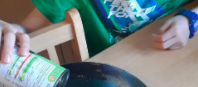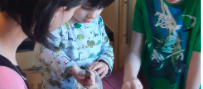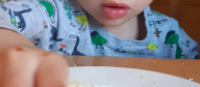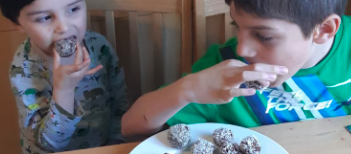 Watch the recipe, here.
You can find more recipes, advice and news on Evelina London's Facebook page.
More ideas from the Family Food Club
Boost your immune system!
Both Omotola and Chino have recommended drinking ginger and lemon for extra vitamins and to boost the immune system to stay healthy at this time.
Chino recommends boiling ginger (with its skin) with garlic, blending it then adding a squeeze of lemon and a bit of sugar, sounds powerful!
Keep Moving!
We can still do exercise and make it fun even if you can't go out, lots of our Family Food Club mums have been tuning into Joe Wicks' PE lessons on YouTube:
Posted by Ana Ramirez Mourraille on 1 Apr, 2021