Family Food Club 20th November
Family Food Club 20th November
Posted by Layla Meerloo
Saran shared her own special version of delicious Channa Masala/Chickpea Curry at the Family Food Club perfect for families - look how much Saran's little ones are enjoying theirs!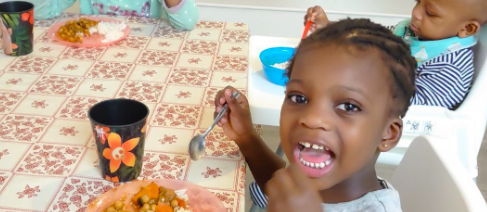 Saran's Special Channa Masala/Chickpea Curry
Saran learnt how to make Channa Masala with Bags of Taste, who run amazing courses on how to cook great food on a tight budget (http://www.bagsoftaste.org/). Saran has made it her own colourful version by adding lots of vegetables to pack it full of flavour and nourishment for your family. This recipe is really simple and versatile and can be made with tins you have in your cupboard.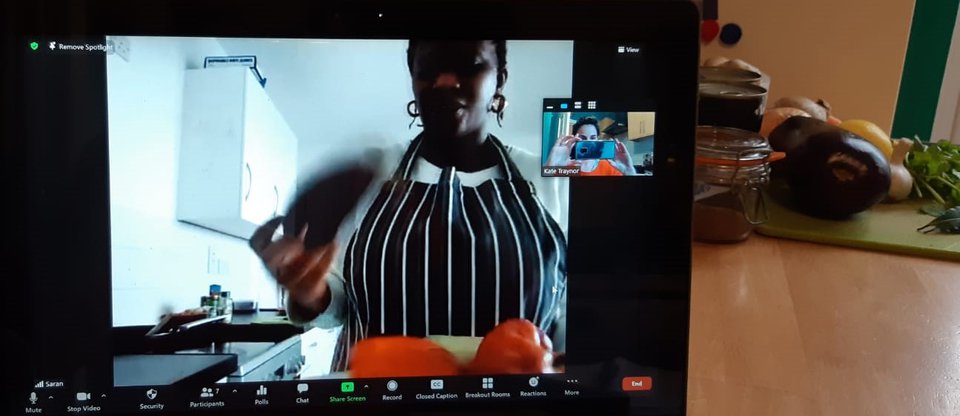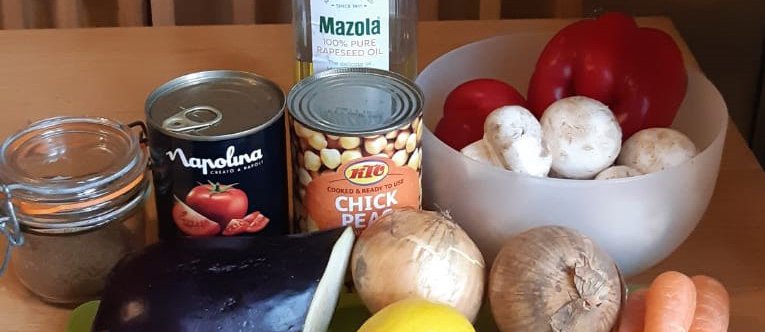 Ingredients:
2 Medium onions
3 Tablespoons oil
2 Teaspoons garam masala (or curry powder)
Chilli powder (to taste, aprox ½ teaspoon)
½ Ground coriander
½ Ground cinnamon
400g tin Chopped tomatoes
400g tin Chickpeas (you can also use dry but you need to cook it beforehand) 
Herbs optional (bay and coriander leaf)
4 Garlic cloves
1 stock cubes
Thumb size piece fresh ginger
Lemon
Vegetables: courgette, carrots, aubergine, red pepper, mushroom, whatever you have in your fridge!
Method:
1- Chop the onions, garlic and ginger
2- Cube all of the vegetables into small cubes
3- Heat the oil in a pan, add the onions, garlic and ginger and add some salt, cook until browned
4- Add the tinned tomato and cook for 5 – 10 minutes, add bay leaf if you are using it
5- Add spices – garam masala, chilli powder (if you're using it), ground coriander and cinnamon (I used garam masala and curry powder, while Saran used coriander and cinnamon, so it's flexible!)
6- Cook for a few minutes then add vegetables that take longest to cook longest (for example carrot first mushroom last)
7- Add 1 cup of water with stock
8- Allow to boil then bring down the heat and cover for about 15 minutes until all cooked
9- Serve with a squeeze of lemon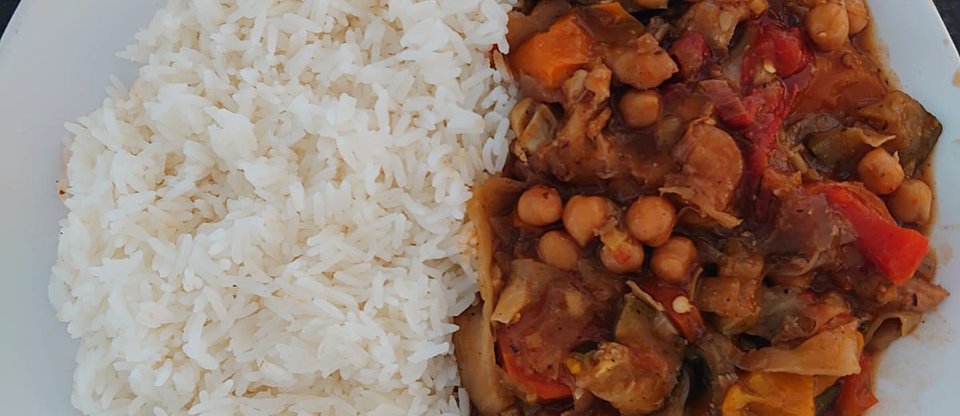 If you would like to join a Bags of Taste Course please contact southwark@bagsoftaste.org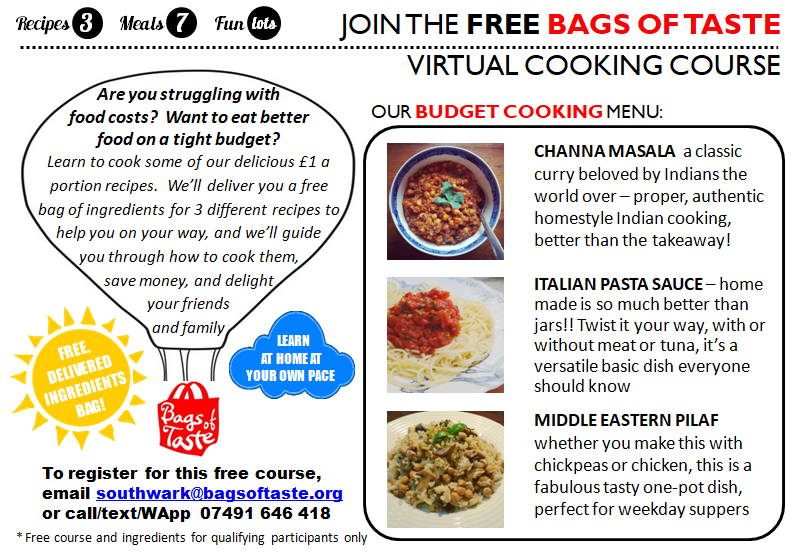 Posted by Ana Ramirez Mourraille on 20 Nov, 2020