Family Food Club Online 19th June
Family Food Club Online 19th June
Posted by Layla Meerloo
Miriam's Delicious Pie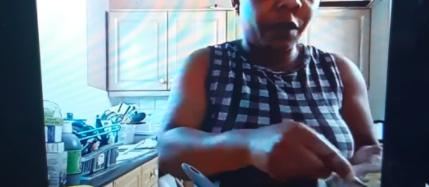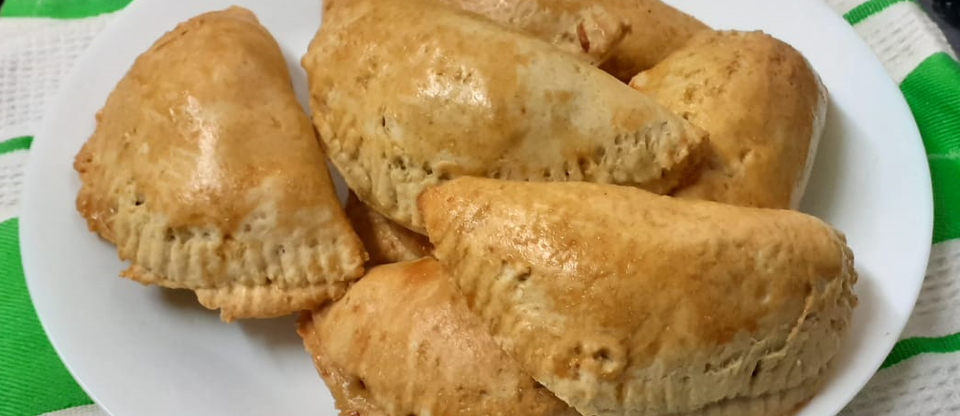 Ingredients:
4 Small cups plain or self-raising flour
1 Teaspoon baking powder (optional if you are using self-raising flour)
2 Small cups butter (margarine, butter substitute)
1 Teaspoon ground nutmeg
1 ½ Onions
1 Clove garlic
1 Egg (or flour and water)
2 Cans tuna
Spring onion, chopped
Carrot, chopped
Sweet peppers, chopped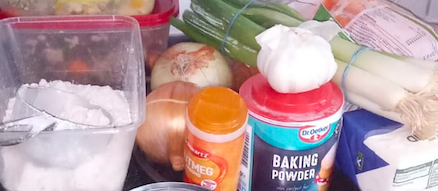 Method
To make the pastry:
Blend ½ onion and 1 garlic clove in a blender with a small amount of water.
Place the flour, baking powder, butter and nutmeg in a bowl and add the blended garlic and onion. Mix together to form a dough. Leave to rest in the fridge while you make the filling.
To make the filling:
You can fill the pie with whatever you fancy! Miriam showed us how to do it with tuna and vegetables.
Chop the peppers, onion, carrots and spring onion then mix with the tuna (drained), then it's ready to fill.
If you are using raw meat for the filling, cook it first.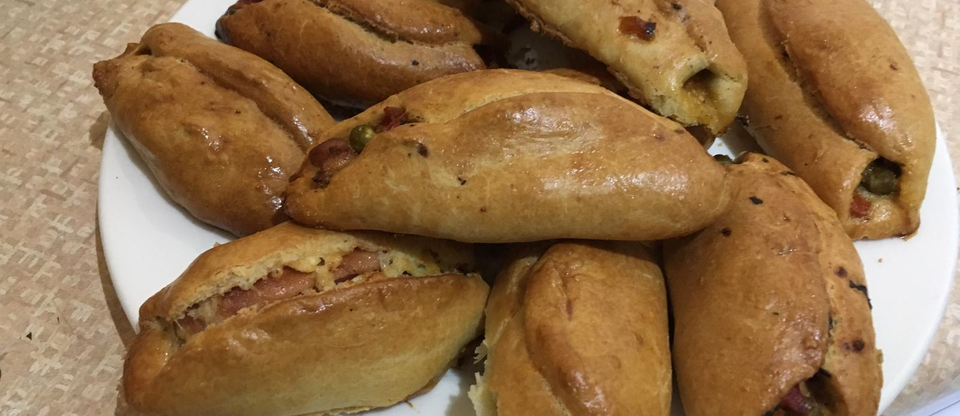 To make the pie:
Roll out the pastry on a surface with flour
Lightly beat one egg (you can use 1 spoon of flour and 1 spoon of water to create a 'glue' to seal the pastry if you don't have an egg)
You can make the pie in any shape that you like. Here are some options:
* Use a bowl to cut a round shape, add filling to half of the pastry, put egg around the edges, fold over to seal
*Brush over with egg so it browns in the oven
OR
* Cut the pastry into a strip then roll it around the filling (like a sausage roll), use egg to seal and brush over the top.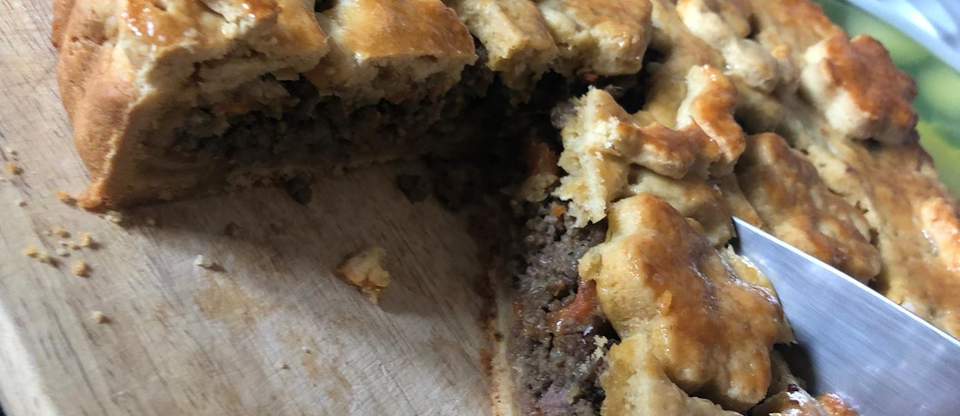 To bake:
Depending on  the shape and size of your pie it will need more or less time in the oven (bigger/thicker will need longer) but it will need approximately 30 minutes at 180C
Posted by Ana Ramirez Mourraille on 3 Apr, 2021