Family Food Club 17th July 2020
Family Food Club 17th July 2020
Posted by Layla Meerloo
This week Omotola taught us how to make her Marvelous Lentil Moi Moi, a variation on traditional Nigerian Moi Moi with beans and equally tasty to eat along with lots of different dishes.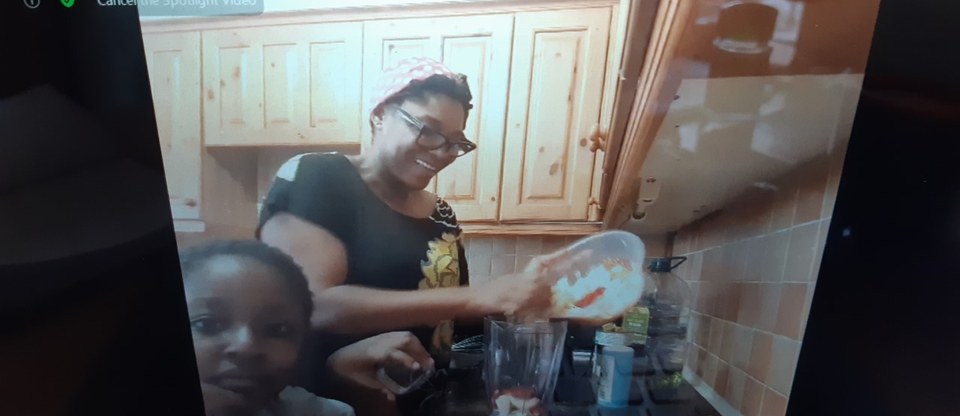 Omotola's Marvellous Lentil Moi Moi
This is one of Omotola's specialties, she thinks that food should be colorful and sensory for children to enjoy it and this certainly is! She has already shown us how to make Moi Moi using beans and banana leaves but this version is easier to make at home because it's with red lentils - which are my lighter on your blender - and you can steam them or bake them in trays or with baking foil.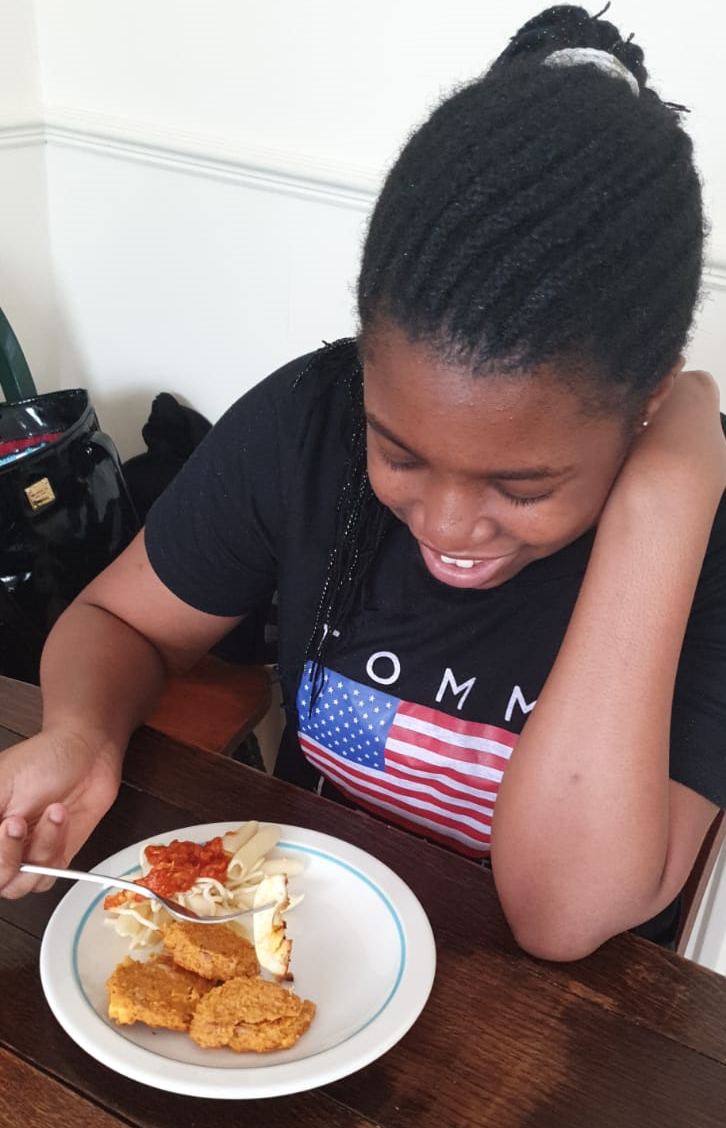 Ingredients:
4 Handfuls dry lentils (if you have small hands make it 5!)
1 Big red bell pepper
1 - 2 Onions
2 Garlic cloves
Thumb size ginger
½ Teaspoon curry powder
½ Teaspoon thyme
1 Scotch bonnet chili (to taste, remember it's spicy!)
White pepper (or other preferred spices)
2 Stock cubes
1 Large serving spoon oil
1 Cup water
1 Tin tuna (or ground crayfish, mackerel, sardines or corn beef)
2 Eggs (optional)
Salt to taste
Method:
1- Cover the eggs with water and boil for about 10 minutes until fully cooked, set aside.
2- Peel the onion, garlic and ginger.
3- Chop the onion, garlic, ginger, bell pepper and scotch bonnet chili into smaller pieces (they don't have to be very small as they are going into the blender.
4- Place the lentils, onion, garlic, ginger, bell pepper, scotch bonnet, curry powder, thyme, white pepper (or other flavoring you choose), stock cubes, oil, and water in the blender and blend until smooth.
5- Place blended mixture in bowl and whisk/mix in the tuna (or other fish or meet of choice).
6- Peel the hard boiled egg and chop, you add it at the end (see below!).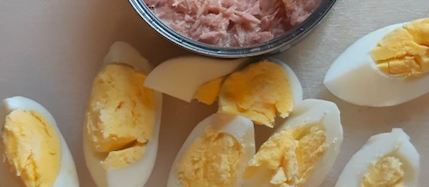 You can bake the Moi Moi or steam it, here are the options:
Place the mix in a muffin tray with muffin cups (or an ordinary baking tray) and add some chopped egg (do not over fill!)
Bake in oven at 200C (fan 180) for approximately 25 minutes (you can test it's ready but pitting a fork in and seeing if it comes out clean)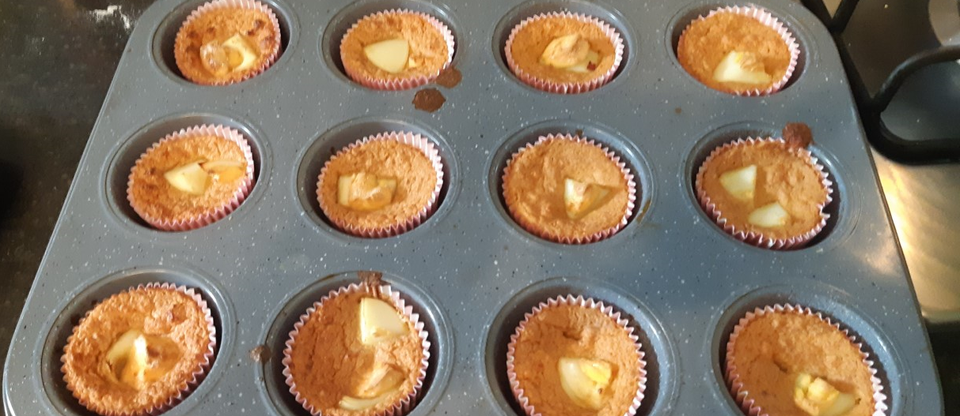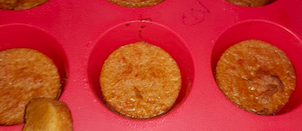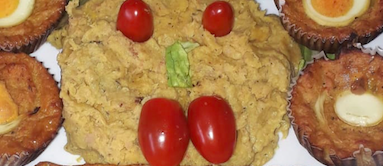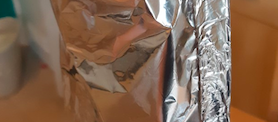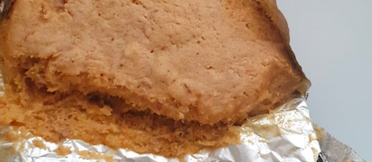 Steaming:
Traditionally Moi Moi is steamed in pockets made from banana leaves. Omotola showed us how to fold a pocket with tin foil instead
Create a pocket by folding the tin foil.
Add the Moi Moi mix.
Seal the pocket.
Place the pocket into a pan with a few inches of water, place a lid on and steam it for about 30 minutes.
Check it to make sure that the water doesn't completely evaporate.
You can lightly press the pocket to see if the mixture has set – careful not to burn yourself!
Posted by Ana Ramirez Mourraille on 17 Jul, 2020