Being a Parent Course starting next week
Being a Parent Course starting next week
Posted by Kate Traynor
We are very excited to be running an 8 week course for parents with children aged 2-8 years using the Zoom video call app so you don't even need to leave the house to join in! 
Here is the information about the course and there is a video below from Kate which explains more about the course content and how its going to work!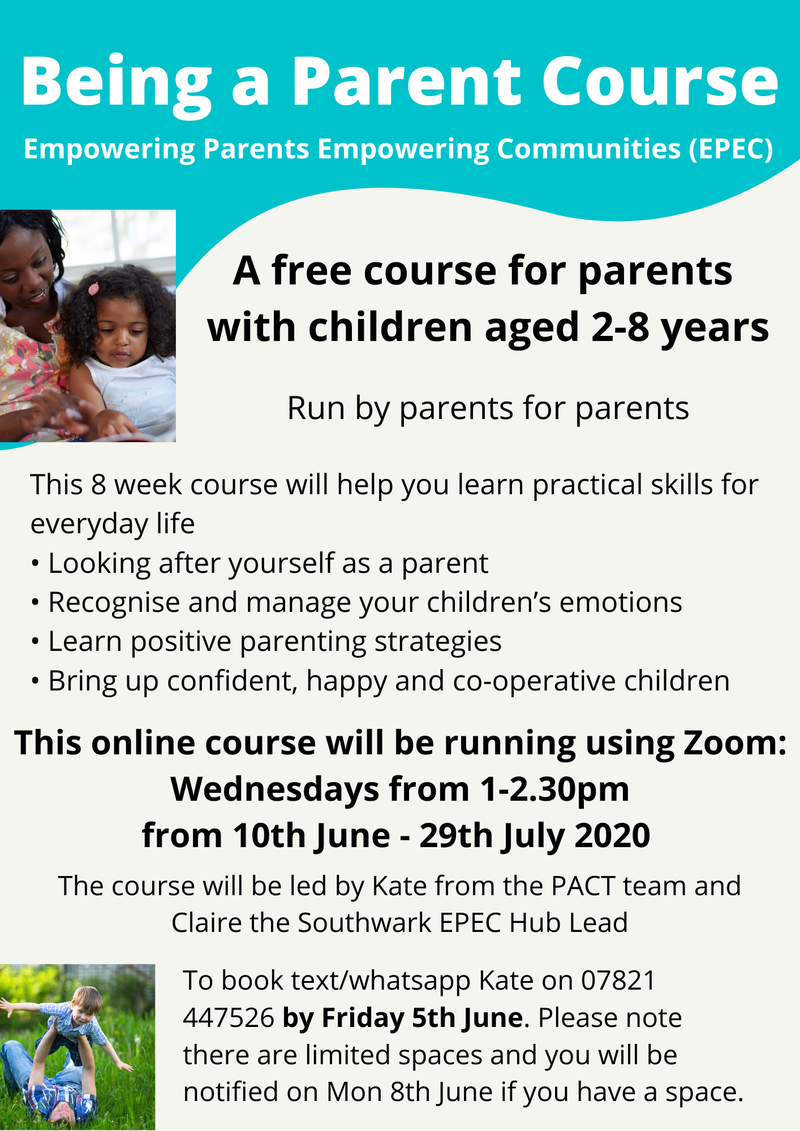 This fantastic course was created by EPEC (Empowering Parents Empowering Communities) and you can find out more about them by checking out their FACEBOOK page.
The course will be running using the Zoom App and you will need internet to join us and a phone/tablet or computer. If you are new to Zoom we would recommend watching these video tutorials (from another charity) to explain how to download Zoom and join meetings:
Installing and using Zoom on a phone/tablet
Posted by Ana Ramirez Mourraille on 2 Jun, 2020